Idlewild was one of the world's top 10 disc golf courses in 2021. Check World's Best Disc Golf Courses 2023 to see where it ranked this year.

The rest of this post has not been updated since the publication date.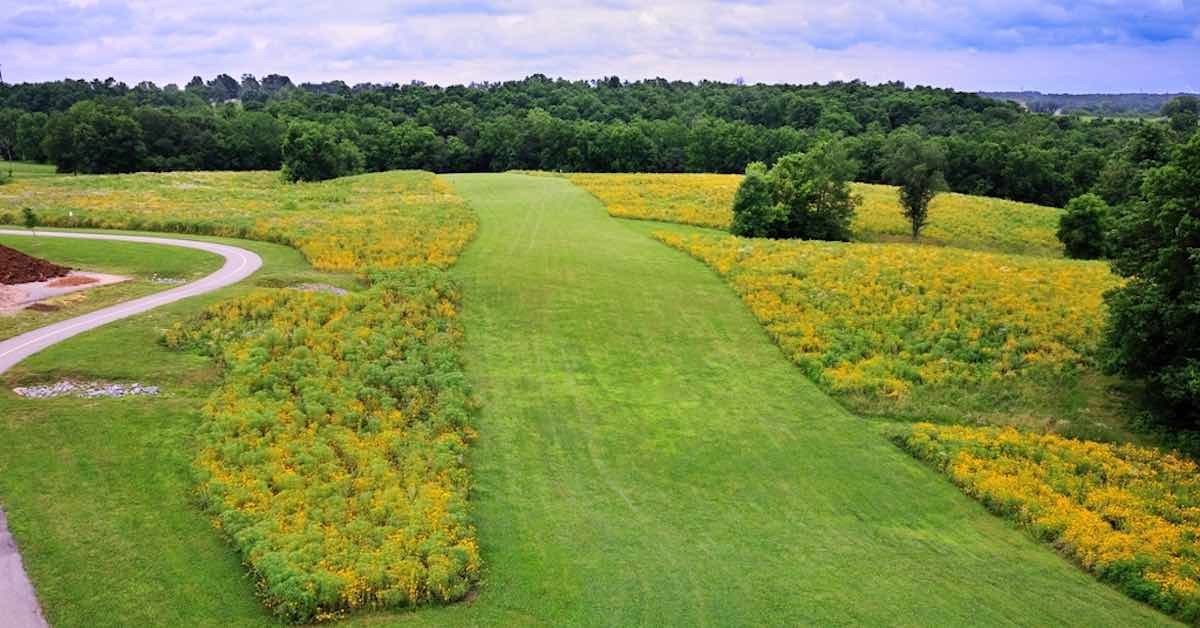 The Basics

The rankings for World's Best Disc Golf Courses are based on the over two million ratings of more than 11,000 disc golf courses all over the planet by disc golfers using UDisc. However, we have done work to account for how regions and cultures tend to rate courses differently, helping to assure the courses that made and missed this list did not do so as a result of regional hype or hypercriticism. That said, the courses on this list earned their spots purely from their stats and not due to the opinions of UDisc's staff. Honestly, we were just as surprised and interested in the results as our readers.

The course grades are relative to how close each course was to a perfect five-star rating. No course on the list achieved a 100.
History of Idlewild Disc Golf Course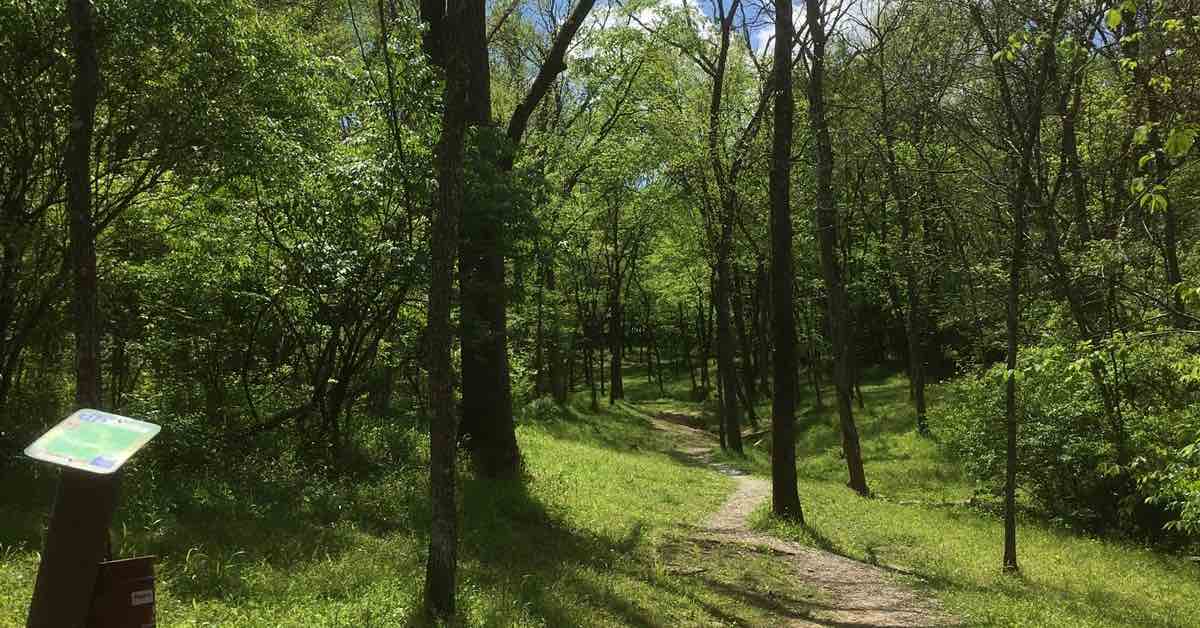 The collaboration between course designers Robert Herbert and Fred Salaz that resulted in Idlewild all started with a phone call almost a quarter century ago.

"Fred called me in the autumn of 1997 and asked if I'd be interested in helping him design and install a course on some land in an area designated to be a new park," Herbert said. "As I recall, it was to be a replacement for Limaburg Park, which was adjacent to and being swallowed up by CVG [Cincinnati/Northern Kentucky International] Airport, for a new runway. We were disappointed to see the course at Limaburg being pulled out but were determined to make the new course at Idlewild even better than Limaburg."

Herbert agreed to go take a look at the land, but getting there wasn't exactly easy. There weren't roads leading to the new park's future location yet, so he and Salaz had to park beside the road and jump a fence to get a glimpse of the area where they hoped to build a course. When they saw it, though, it was clear their trouble was more than worth it.

"Right from the beginning, Fred and I could see the land we had to work with was very well suited for disc golf: nice elevation changes, some open areas, some tight woods, a beautiful lake, a long and wandering creek," recalled Herbert. "Simply put: a typical, gorgeous, Kentucky countryside atmosphere."

Both Herbert's and Salaz's eyes for what could make up a good disc golf course had been trained by playing many large events across the United States. Herbert had finished top 10 in the Master's divsion at the Professional Disc Golf Association World Championships the previous two years, and Salaz was 10 years away from being inducted into the Disc Golf Hall of Fame.
Herbert was an avid traditional golfer as well as a disc golfer. As such, he was used to a version of golf where par on a hole felt like a true achievement and birdies were few and far between for the average player. The disc golf available in the area at the time was far from that, consisting mostly of what Herbert termed "pitch and putt" courses. What he saw when he looked at the new parkland were all the ingredients needed to cook up something that could challenge the best disc golfers around.

It took a little convincing, but Salaz got on board with the idea of creating a course with distances and lines geared toward the capabilities of elite players. With that end goal in mind, Herbert and Salaz got to work designing and building Idlewild.
Though they had the help of a small group of volunteers they called "The Wrecking Crew," Idlewild didn't open for over three years after Herbert and Salaz's first visit. While the land's many trees and the sheer size of the course they wanted to build didn't help speed up the process, a huge reason the construction took so long was that they weren't allowed to use power tools on the property at the time.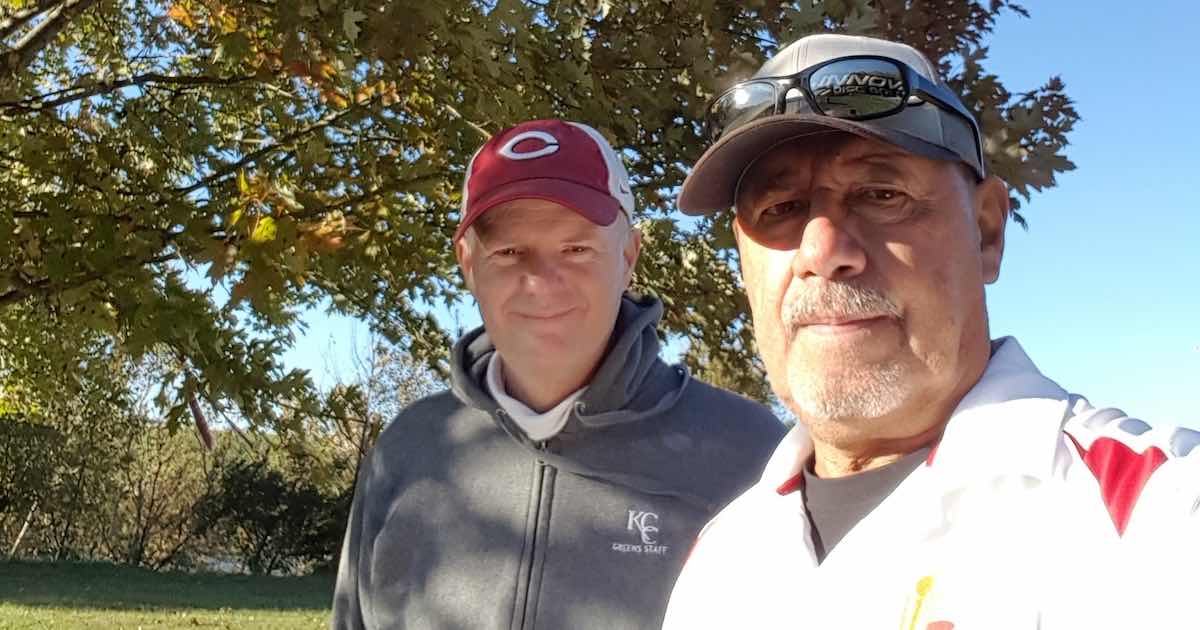 "Everything we cut was cut using a bow saw, mattock, pick ax, et cetera," Herbert said. "So we would go in, cut a few trees, and dig out the roots so nobody would trip on them while playing the course – doing everything by hand. Needless to say it took a while."

Even after they first decided the course was ready to open, it was far from the well-manicured track players encounter now. Herbert said that when they had a tournament at Idlewild to show it off in 2001, the course got bad reviews because it was simply too rough. The critiques only motivated the designer duo to make the course the masterwork they knew it could be. Members of the Greater Cincinnati Disc Golf Association (Idlewild is just a half hour's drive from the center of Cincinnati, Ohio), Boone County Parks (the local parks department), and the permission to use power tools were all integral parts of that process, which included building 17 bridges and creating retaining walls out of over 6,000 small cylindrical pieces of concrete.

As the course's rough edges got smoothed out, its notoriety grew, and it's now widely considered one of the United States' most demanding courses as well as a must-play. That reputation has only grown since the Idlewild Open became a staple stop on the Disc Golf Pro Tour in 2017. Video coverage of that event has exposed a huge number of disc golf fans to the course's diverse fairways and beautiful topography. And Herbert couldn't be happier about all of it.

"Designing and working on Idlewild has meant more to me than being chosen Rookie of the Year, finishing in the top 10 at Worlds three times, finishing third in overall winnings in 1995, or any of my 56 wins on tour," Herbert said. "Being creative – and having no restrictions on such beautiful land – to help make a challenging course for the rest of the world to see...I guess it's similar to the feeling an artist experiences. I know Fred feels the same."
Recent & Planned Developments As of Early 2021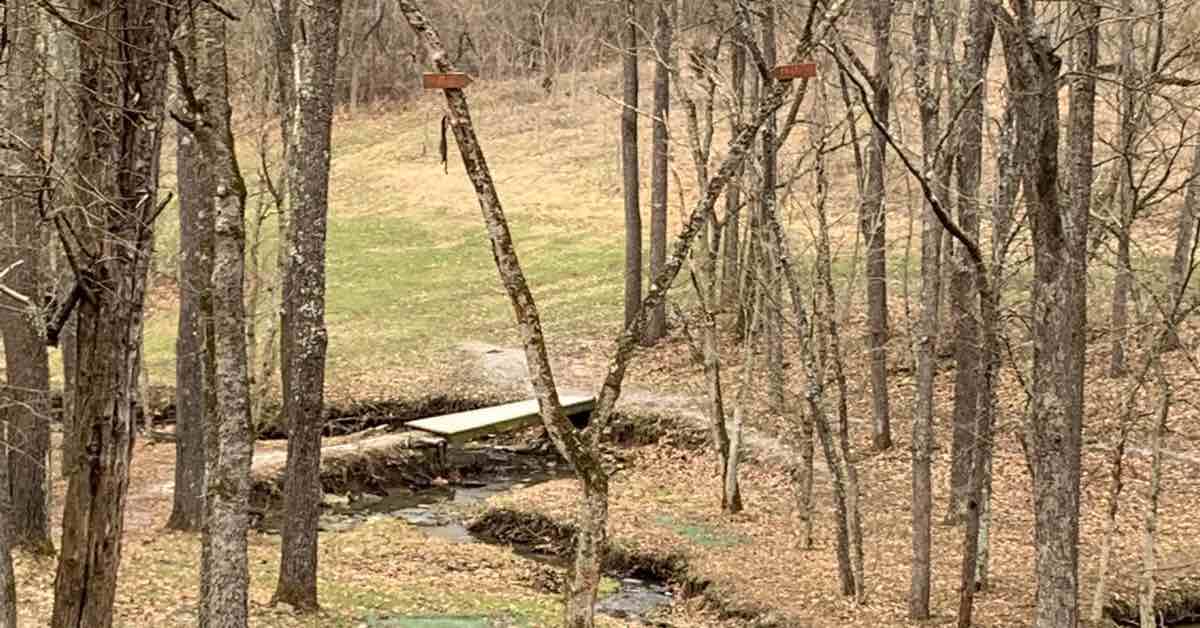 Idlewild is a public, free-to-play course and volunteer work by Salaz, Herbert, and many others is key to its improvement and maintenance. However, it has significant financial backing to help with those efforts, too. Boone County Parks currently has a yearly budget of $10,000 to put toward the course, a sum secured by Parks Director David Whitehouse.

Whitehouse, a disc golfer himself, said that he makes it a point to drive by the course every now and then to make note of all the different state license plates on the cars in the parking lot. This is one way he can tell that the course is driving tourism to the area, and his findings help convince local elected officials of the course's value. Having such an ally at the head of the area Parks Department is a huge boon to Idlewild, allowing it to continually improve.
Currently, there are plans to build a kiosk that will have maps of the different layouts people can play and other information about the course, and there may be a pavilion added near the first hole to make event organization and administration easier. The addition of a new set of permanent tees intended to suit the games of the Open Women players who compete during the Idlewild Open is also in the works.
Longer term, Whitehouse hopes that a sewage system can be added to the park so that heated restrooms can replace the portable toilets available now.
The most immediate changes likely to happen to the course aren't quite as predictable. The emerald ash borer, an invasive species of beetle whose larvae kill ash trees by eating their inner bark, is in Kentucky, and Whitehouse estimated that roughly 70% of the trees in the area are ash. Tournament Director of the Idlewild Open, Adam Jones, said this insect has caused the loss of "30 to 40 trees on some holes."

It's hard to say how this situation will develop, but it could mean that some holes people love watching on filmed coverage of the Idlewild Open undergo significant changes. This includes the "Kentucky Gap" hole, where mandatories force players to throw through a Y created by a tree.
What's It Like to Play Disc Golf at Idlewild?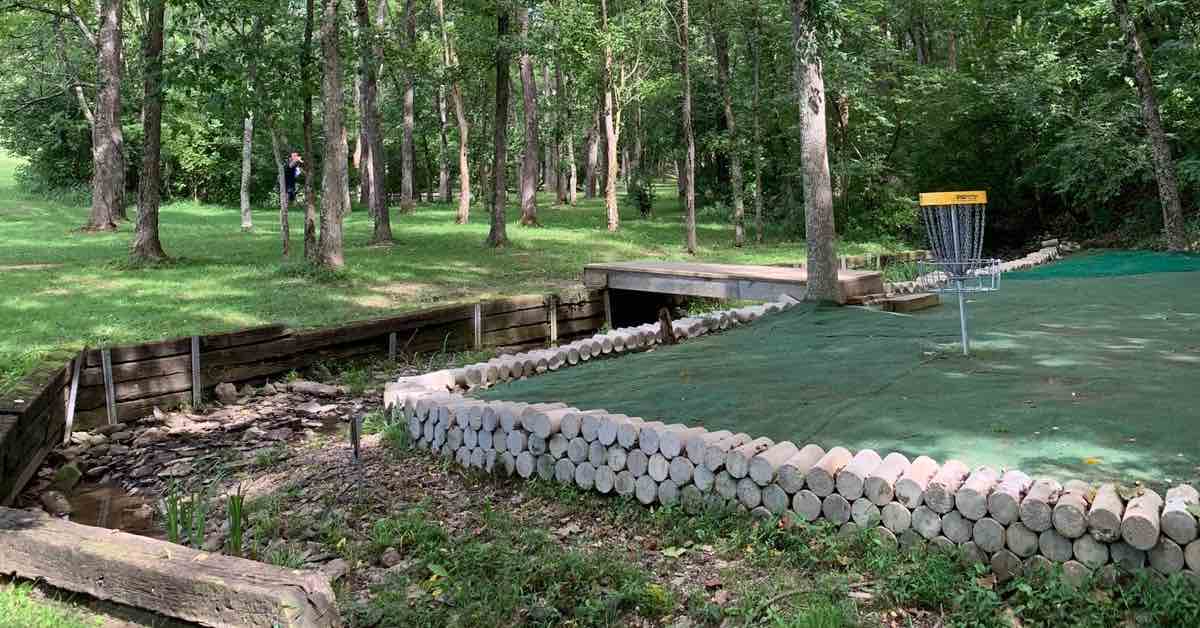 If you're someone who plans to visit Idlewild because you like what you've seen on tournament coverage (or maybe even in this post), the TD of its biggest event thinks you should know something.

"The films never do it justice; the photos never do it justice," Jones said. "You don't get the true feeling until you step on that course, you're throwing those shots, and Idlewild starts to eat your lunch."
Whitehouse also emphasized the course's difficulty.
"I hear from people all the time who say they just started playing disc golf and tell me, 'I'm gonna go play Idlewild,'" Whitehouse said. "I'm like, 'That might not be the best place to start.'"

What makes it so difficult? Essentially, the land offered Salaz and Herbert all the elements that can create difficulty for disc golfers, and they utilized those elements with devilish efficiency.
The property has plenty of forested areas, so many of the holes feature tight lines where one bad tree kick can spell disaster. Water hazards are frequently in play, whether it be ponds forcing scary water carries or out-of-bounds creeks surrounding small greens or being a threat down an entire fairway. Elevation? There's that, too. There are a number of holes where players have to reckon with big inclines and declines as they line up their shots or slopes that mean a throw that's slightly overcooked could glide much more than slightly past the basket.

And we can't forget to mention distance. The 24-hole layout has three par 3s over 400 feet/121 meters, which is a big ask for the majority of players.

With all that said, it's also important to point out that with all the challenges, there's also something else an experienced disc golfer can expect at Idlewild: to have a lot of fun.

"No matter how bad people's scores are, they still love playing it," Jones said.

It's a testament to the quality of Salaz and Herbert's design that a course so difficult has been rated so highly. Those high ratings suggest that even though the majority of people score badly there, they don't see it as being cheated by poorly constructed holes but recognize that they were humbled by a truly elite course.

Finally, Idlewild is a short drive away from Cincinnati/Northern Kentucky International Airport and is actually on land leased by Boone County from the airport. This means you can expect lots of airplane noise during your round.
Signature Hole

No one we spoke with for this article wanted to dub a single hole as Idlewild's official signature. There were simply too many great ones to choose from.

However, one that was highlighted consistently was hole 2. This hole is a par 4 that requires players to play a placement shot on a downward-sloping, tree-lined fairway from the tee. The second shot (if the first one is ideal) is to a green that has a relatively steep slope to the left where a disc-hungry pond awaits. This green makes it extremely tricky to land right-hand backhand shots – by far the most common throw in disc golf – near the basket since the tiniest bit of extra speed or sharp angle could send a disc to a watery demise.

You can take a look at the hole in this flyover from Jomez Pro's coverage of the 2020 Idlewild Open:


Hole 2 offers up so many of the ingredients that make Idlewild the course it is: elevation, trees, water, and an extremely tricky basket placement. So, though there are plenty of good arguments for other holes being its signature, we feel alright going with hole 2 since we had to pick just one.
Amenities
Currently there are portable toilets on site and benches on some holes. As we mentioned in the "Recent & Planned Developments" section earlier, there are plans to add more amenities in the near and long-term.

Though it might be a stretch to consider it an "amenity," Idlewild, as we said before, is very close to Cincinnati, which is one of the best places to play disc golf in the United States.
Three Real Five Star Reviews
Three real five star reviews of Idlewild from disc golfers on UDisc.
First trip to Idlewild and it's amazing. Played all 24 and it's challenging and but still tons of fun for an intermediate player. Looking forward to returning in the spring with the trees full. 
Incredible course that is super hard but very fair. If you hit the gaps you get rewarded. Bring your big arm right from hole 1. I will warn anyone coming here that playing all 24 holes takes about 3 hours. Legs are like jelly but the gratification of playing the whole thing is sooo worth it.

Dream course with PDGA history. Very fun and surprisingly fair for how crazy challenging Idlewild is. So much variety. Destination worthy. It is right up there with Toboggan for the best course I've played. Maintenance in the rough was a pleasant surprise as I was worried about constant disc searching or thorn bushes for an amateur player on such a hard course but that was not the case. So many cool shots and really great par 4s that required 2 (or more) great shots. Awesome!