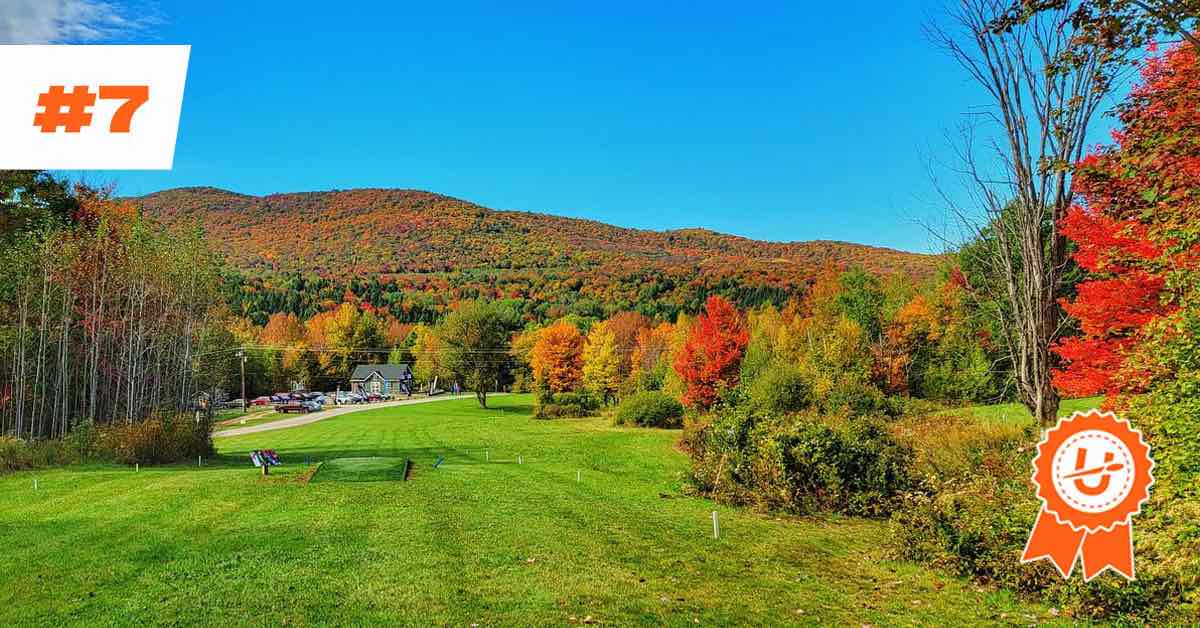 Here you can learn all about one of the world's best disc golf courses: Fox Run Meadows Disc Golf Course at Smugglers' Notch Resort, Vermont.

Fox Run Meadows is typically an annual host of the Green Mountain Championship, but this year it will be a venue for the 2023 Pro Disc Golf World Championships, a roving Professional Disc Golf Association Major event.
Click or tap below to learn about Fox Run Meadows' past, present, or future:
All of the World's Best Disc Golf Courses 2023
To see the rest of the world's top disc golf courses for this year, check out World's Best Disc Golf Courses 2023: #1-#100.
Fox Run Meadows Disc Golf Course: 2023 Stats & Basic Info
Score: 
94.49/100
Number of Holes:
18
Rank in World's Best Disc Golf Courses 2023:
7


Rank in World's Best Disc Golf Courses 2022:
14
Year Opened:
2015
Designer:
Steve Brinster, Jeff Spring
Availability:
Roughly late May to mid-to-late October. 8 a.m.-7 p.m. in spring and summer. 8 a.m.-6 p.m. in fall.

Cost:
Online booking - $10 midweek and $12 weekend. On phone or in person - $12 midweek, $15 weekend. All prices per round
History of Fox Run Meadows Disc Golf Course
Fox Run Meadows is one of two world-class courses at Smugglers' Notch Resort (Smuggs, familiarly), a property in Vermont's Green Mountains that offers lodging and a wide variety of outdoor recreation opportunities throughout the year. The other course is Brewster Ridge, which has been in the top 10 of the World's Best Disc Golf Courses every year since 2020. Fox Run has never been outside the top 20 in that time span, but this is its first year breaking the top 10.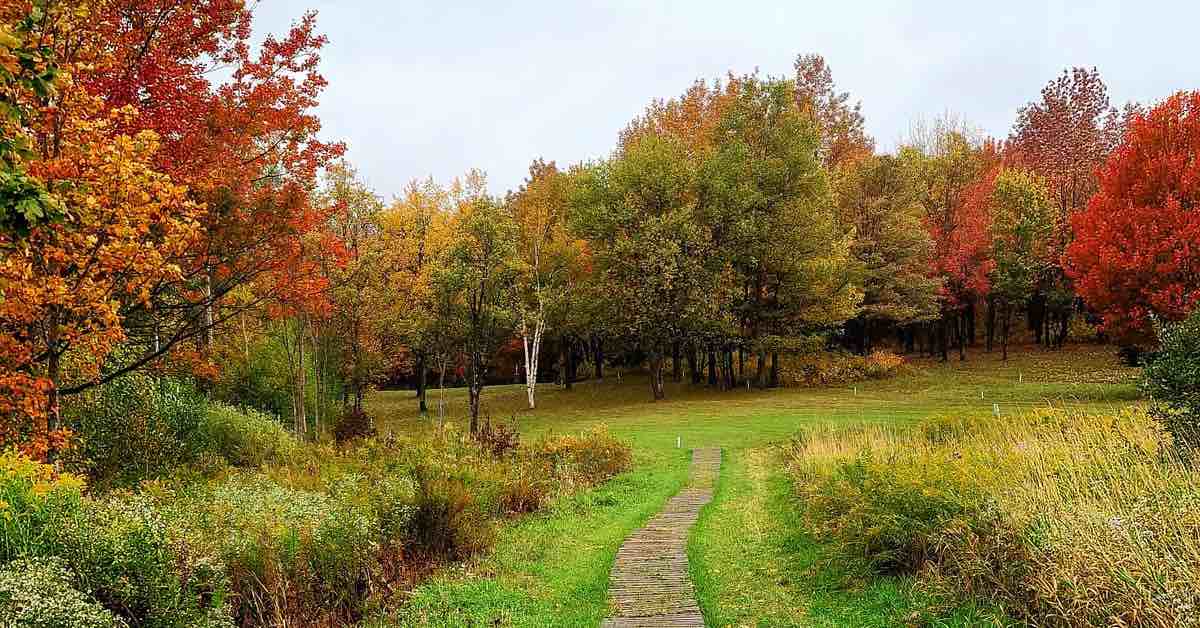 Fox Run's first holes opened in 2013, about one year after Brewster Ridge.

The story of how Smuggs came to have elite disc golf offerings is an interesting one that involves former Smuggs employee and current Director of the Disc Golf Pro Tour Jeff Spring as well as a request from the vice president of an international hotel group. It's a tale you can learn all the details of in our feature post on Brewster Ridge Disc Golf Course.
Fox Run started as a nine-hole addition to Brewster Ridge that would allow for larger starting fields at tournaments. But Smuggs always had big dreams, and the vision for Fox Run soon grew to meet them.

"Since its conception, Smugglers' Notch Resort knew we wanted our disc golf center to be on the leading edge of the disc golf world," Smuggs' Disc Golf Director Nick Hover told us. "Building a second course on Smuggs property was the next step on our journey to one day host the World Championships of disc golf and moreover to become a worldwide-recognized disc golf destination."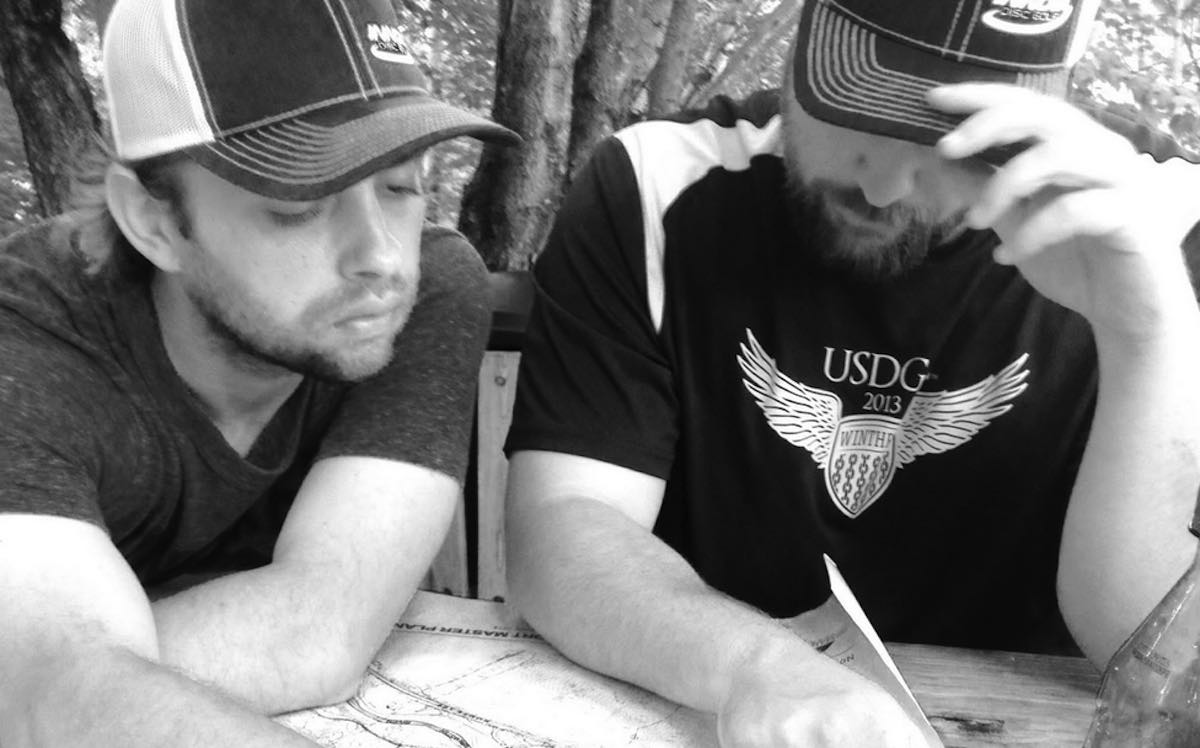 Due to tournament attendance and interactions with visiting players, it became clear that Smuggs' efforts in the disc golf realm were hitting the mark. So it didn't take long for the Smuggs team to redevelop the nine-hole Fox Run into an 18-hole, championship-level track that brought a completely new disc golf experience to the resort.

"As Smuggs continued to grow, plans were developed to create a pro level course that contrasted the play and atmosphere of the existing Brewster Ridge Disc Golf Course," Hover explained. "Since Brewster features more tight and wooded fairways, the theme was a design with a longer, more open feel." 

Former agricultural fields of the historical Chamberlin Farm and areas around a man-made reservoir named Bootleggers' Basin provided the ideal terrain for just that sort of layout. Spring and Steve Brinster – winner of the 2013 U.S. Disc Golf Championship – collaborated to plan a course that maximized the property's huge potential.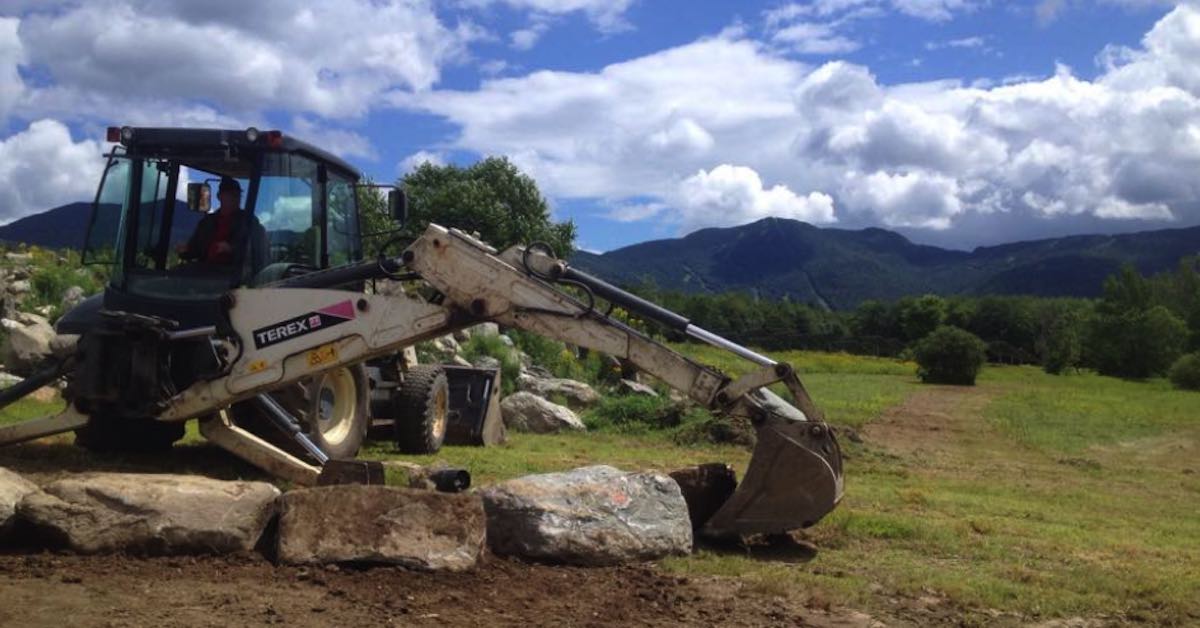 A new, improved, and extremely challenging 18-hole Fox Run Meadows opened in 2015. The very next year, Smuggs' Green Mountain Championship disc golf tournament was part of the inaugural season of the Disc Golf Pro Tour, and it also hosted the first-ever Disc Golf Pro Tour Championship. In 2016, the Professional Disc Golf Association announced that Smuggs would host its 2018 Professional Disc Golf World Championships.
Its use in high-profile disc golf events has etched Fox Run Meadows into the minds of pro disc golf fans, and its final holes have produced many tight, memorable battles.

Importantly, though, Fox Run is more than just a course for top-level players or those who want to see how they compare to the best. Like Brewster, Fox Run has multiple tees so that players at various skill levels can enjoy the scenery, wide variety of holes, and top-level maintenance that helps make Smuggs one of the best places to play disc golf in the world.
What's It Like to Play at Fox Run Meadows Disc Golf Course?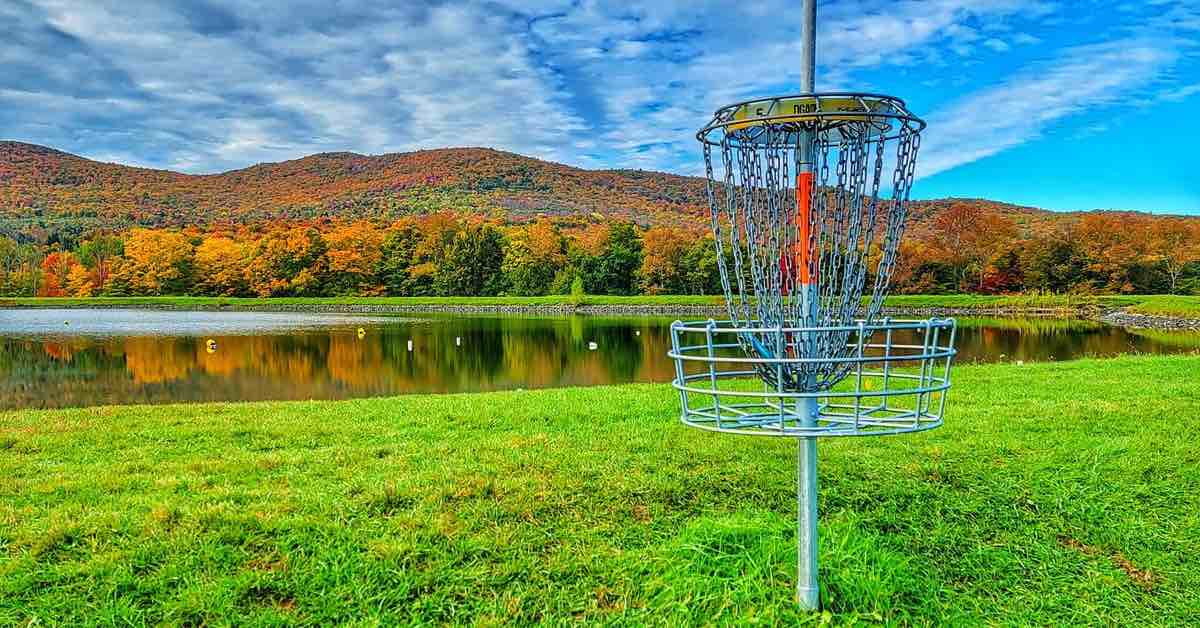 If you want to know what it's like to play at Fox Run Meadows, there's no one better to ask than the man who's job it is to manage it. Hover gave us an in-depth overview of what to expect:
Fox Run Meadows uses the natural flow and curvature of the landscape to produce a unique, fun, and challenging play experience. Allowing for huge throws and lots of airtime while maintaining its difficulty using designated boundary lines, the open and inviting fairways can also occasionally make for breezy conditions, which can quickly increase the difficulty of this course.

Fox Run Meadows makes for the perfect companion course to Brewster Ridge, challenging a player's distance throws, accuracy, and especially patience. It's easy for errant shots to land out of bounds and quickly add strokes to your round, especially on a windy day. My advice: avoid the mistake of going too big. It's easy to look at Fox Run's fairways and think, "I can make it to the basket from here for birdie…", then griplock your disc and end up out of bounds. Shooting a par round on Fox Run Meadows is kind of like eating an elephant, take it one small bite at a time and you'll get there.

Oh, and don't leave your overstable discs at home!
It's also worth noting that while Fox Run is largely open (which means amazing mountain views), there are wooded holes (and wooded sections of holes) dotted here and there throughout the layout.
Fox Run Meadows' Signature Hole
Hole 18 at Fox Run Meadows has a lot of disc golf history under its belt for being under 10 years old.

It's where multi-time World Champion Nate Doss won a tight battle to take down the last big win of his pro disc golf career...before becoming an award-winning beer brewer. It's where Gregg Barsby beat out both Josh Anthon and Paul McBeth to take home his World Championship in 2018. Along with these moments are plenty of others filled with drama and tension that loyal pro disc golf fans will have running in their heads as they step up to throw.

But even for those who don't follow the sport's pro side, the hole is a remarkable one. It has a huge elevation drop from the tee, tight OB, and picturesque mountain views – a combination that will intimidate and exhilarate.
Get a look at the hole below:
Recent & Planned Developments at Fox Run Meadows Disc Golf Course
The biggest changes made last year and coming this year to Fox Run are all tee-related.

Previously, the course's intermediate tees were rubber mats, but they've all since been upgraded to turf. In preparation for the upcoming 2023 Pro World Championships, all the pro and advanced tees will receive new turf.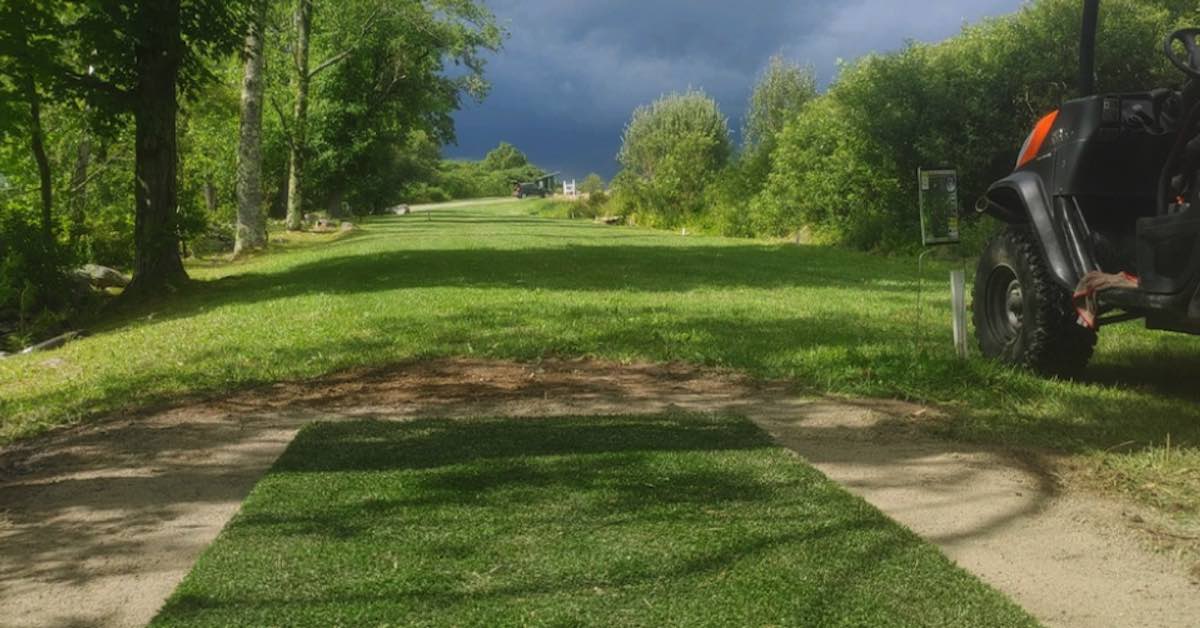 Along with the snazzy new tees, many areas where erosion is likely and which have high foot traffic were covered in wood chips made from, per Hover, "shredding huge piles of dead trees and limbs that had been piled by volunteers in previous years." Additionally, a freelance graphic artist has designed new tee signs that will be installed throughout Fox Run and Brewster in the spring.
As always, the Smuggs team will continue to work on small details of the course that will make it ever more a joy to play. Hover said a facility as great as Fox Run wouldn't be possible without the staunch support of Smuggs owner Bill Stritzler over the last 12 years as well as the dedicated and enthusiastic groundskeeping and pro shop managers and crew.
Amenities at Fox Run Meadows Disc Golf Course
Being owned and maintained by a resort, Fox Run has plenty to offer visitors:
Benches on every hole
Another world-class course on the same property that offers up an entirely different type of disc golf
A pro shop that, along with disc golf equipment and plenty more, sells local craft beers you can drink there or take with you during rounds
The resort itself, which offers a place to stay, restaurants, a country store, tons of activities for non-disc golfing travel companions, and more
Three Real Five Star Reviews of Fox Run Meadows Disc Golf Course
Three five star reviews of Fox Run Meadows Disc Golf Course from disc golfers on UDisc:
Mid October, leaves are changing, by far the greatest day of disc golf I have had and I played like crap. Amazing course, beautiful scenery, incredible experience.
gweedon

Amazing lines and elevation. Helps to peek where baskets are if 1st time. Great variety of challenges with Gold Blue White tees.
Everything You Think It's Gonna Be. All the iconic views. All the trees. All the OB. That tough finishing hole. The upkeep is immaculate. Fully stocked pro shop with all major brands, snacks, and craft beers. Permanent signage on all four tees, but most shorter tees are rubber. Expect lots of challenging golf and long rounds.