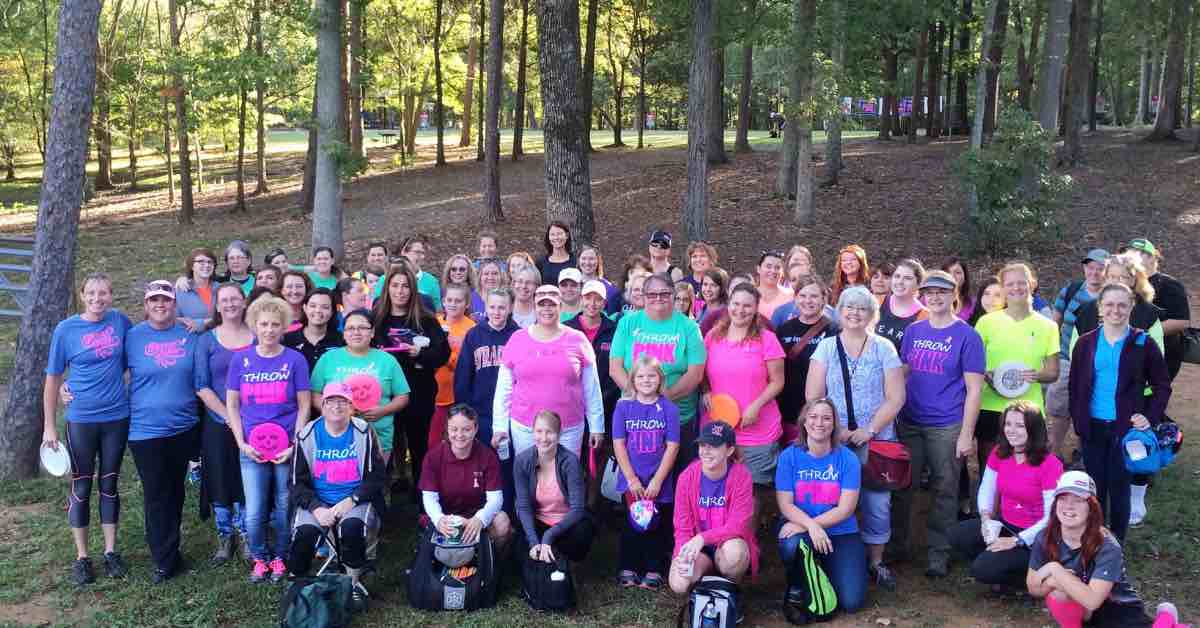 In the last two years, disc golf has seen a massive boom across the globe. New players, leagues, and courses have popped up rapidly, and there has been explosive growth in nearly every sector of participation: casual, competitive, junior, age-sanctioned, and women. 
Though more women than ever have taken up the sport, they still make up a fairly small minority of disc golfers. Here we explore what's keeping those numbers low and some of the women-led initiatives working to drive them up.
How Many Women Play Disc Golf?
Women have accounted for just 20% of registrants over the last two years at elite international disc golf tour events. That's based on the 80 tournaments scored using UDisc Live in 2020 and 2021 and even includes events that were exclusively for women: the 2020 and 2021 USWDGC and the 2021 Throw Pink Women's Disc Golf Championship.
Casual disc golfers are a bit more difficult to account for, but anyone who steps foot on a disc golf course can see the disparity in gender clearly. In a UDisc survey that was available to all disc golfers with the app throughout December 2021 and which had more than 7,700 participants, only 3% of respondents identified as female. 
Another data point is that as of March 1, 2022, just 5,356 (14%) of the 76,292 active Professional Disc Golf Association (PDGA) members were female. 
While the women's field is steadily growing, it's clear women are still severely underrepresented in both competitive and casual disc golf play.
What's Stopping More Women From Playing Disc Golf?
There are many reasons fewer women play disc golf than men. Below are two big ones that are within the disc golf community's power to change.
Small Numbers of Women Disc Golfers Create Cyclical Problems
Sara Sinclair, a pro disc golfer and co-founder of the #respectHERgame movement, told us why she believes women are underrepresented in disc golf.
"Since disc golf is an individual sport, all eyes are on you when it's your turn to throw," Sinclair said. "The lack of women typically means you'll be throwing in front of men, which can be nerve-racking if you're not super confident in your abilities as a budding disc golfer. The key to solving this particular predicament is to attract enough women to make up all-female cards where women may feel more comfortable. So, it's unfortunately a circular issue: You need more women, but a reason that women may not want to play is because there aren't enough women."
This same issue applies to women being able to play in the appropriate division at competitions, too.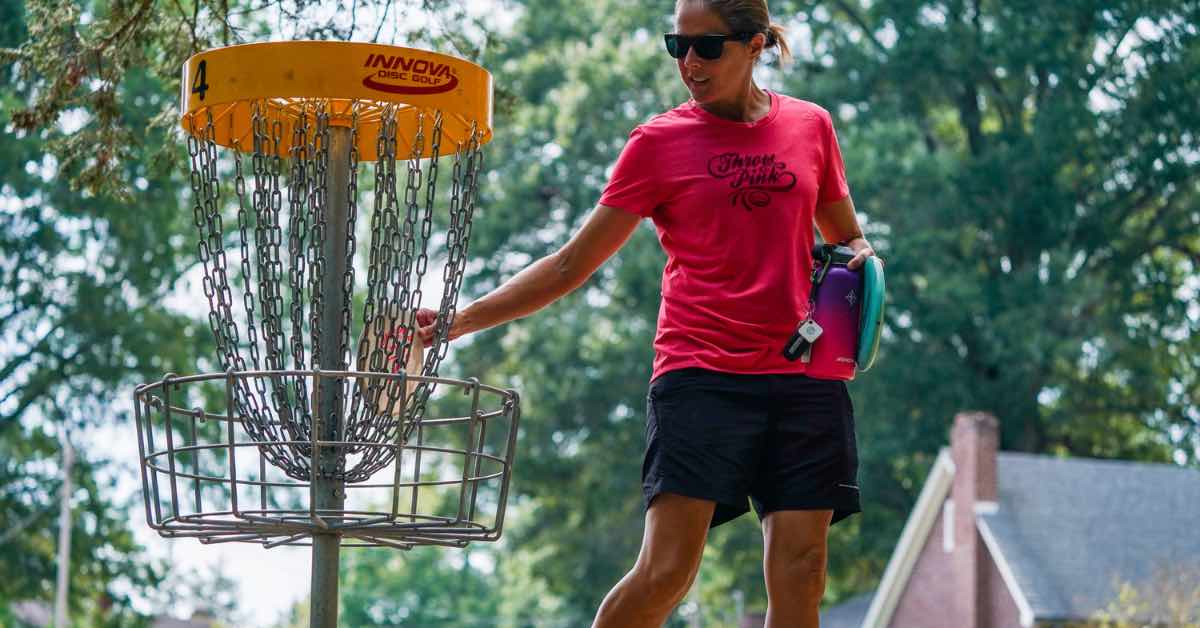 At many events, there are so few women that tournament directors opt to put them all in the Open Women division (the division meant to be exclusively for highly skilled players) rather than have multiple divisions with one or two people in them. While this can seem fine at first glance, it deprives many women of the chance to compete against their peers in skill.
The inability to register in the most appropriate division may lead to frustration and discourage players from competition. The solution to this dilemma, clearly, is to get more women playing to fill each division, but it is difficult to get new women to play when the pool is too small in many areas of the world to attract more competitors.
Discomfort on the Course
In addition to frustrations during tournaments, women also deal with unacceptable – but unfortunately prevalent – behavior during casual play. 
For example, a survey from the #respectHERgame initiative showed that 77% of the women who took part in the poll had experienced a male disc golfer making them uncomfortable on the course or via social media.
And while harassment is very clearly crossing a line, there are unfortunately normalized interactions that can also devalue women disc golfers. For example, ending any compliment with "for a girl" or using "like a girl" to explain a bad or wimpy shot may seem small, but it can make women feel invalidated. 
Organizations Promoting Women's Disc Golf
Luckily, there are a variety of organizations taking on those issues by connecting women disc golfers, giving them comfortable places to grow as players and competitors, and amplifying calls to eliminate problematic norms on and off the course. They include committees such as the PDGA Women's Committee and its Diversity and Outreach Task Force, as well as groups like Empowered Disc Golf and Ladies First Disc Golf.

Two other organizations stepping up to build women's disc golf are Throw Pink and Chicks Chasing Chains, and we spoke with the leaders of both to learn more about their efforts.
Throw Pink: Support for All Women Disc Golfers
Sara Nicholson is the founder of the Throw Pink organization and a member of various diversity and gender committees. For close to a decade, she's been a strong advocate for making disc golf a sport that welcomes women. Founded in 2013, Throw Pink was established while Nicholson was working at the PDGA. 
At the time the PDGA ran a single women's disc golf event, and the lightbulb went off in Nicholson's head: If there are more of these women's events, there will be more women playing.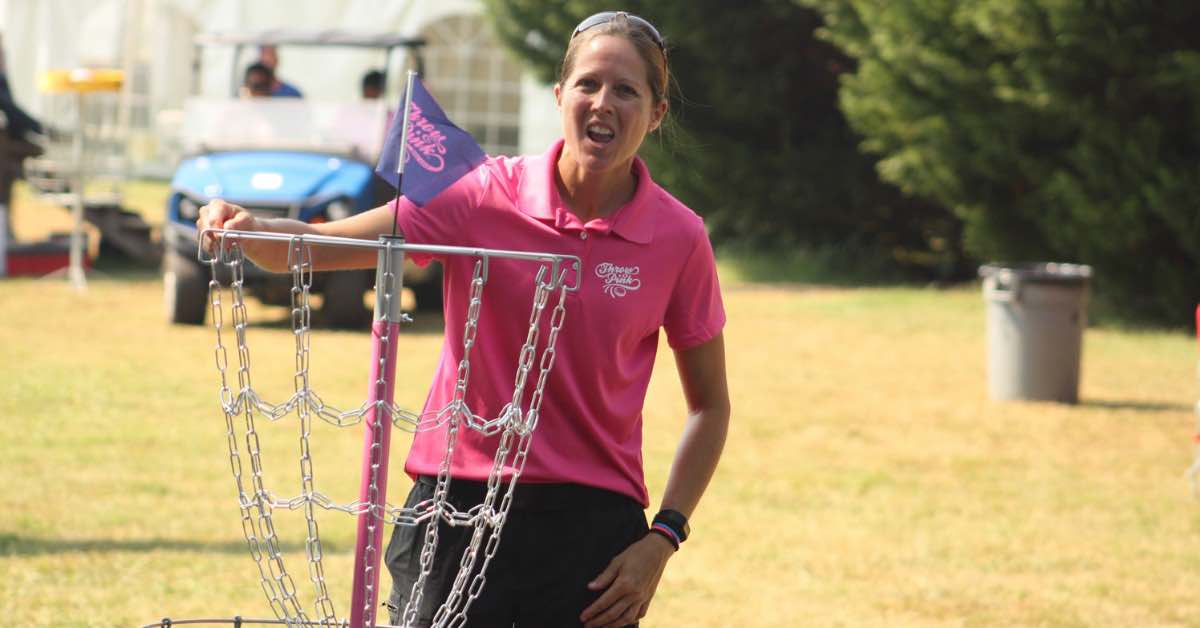 The original goal of Throw Pink was to create events across the U.S. (the organization is now international) for women and girls to enjoy disc golf because it is a physically and mentally healthy outdoor activity. Though the group's initial charity initiatives were for breast cancer, they have evolved to support all charity initiatives related to diseases commonly affecting women. 
Throw Pink's current broad purpose is to be a supporter of every woman in disc golf. If your area does not support you or you are feeling alienated, Throw Pink wants to help you create a new space. Nicholson emphatically explained her hope that no one has to turn their back on the game because they don't have a community.
"Don't quit," Nicholson said. "Know that you're not alone. Reach out to women's groups and supporters. Start your own event. Know it's not right and you shouldn't have to tolerate it. Find another way."
Chicks Chasing Chains: Women's Disc Golf Leagues
For those looking to find another way to create a space for women to thrive in disc golf, Chicks Chasing Chains is a valuable resource. 

This organization was originally developed in 2017 by Nikki Wyatt, a semi-new disc golfer who wanted to see a league just for women. Since then, eight different chapters of the organization have been formed in various cities, and Chicks Chasing Chains has created a guide to running women's leagues. Wyatt is a prime example of how you don't need a ton of disc golf or league experience to make a massive impact.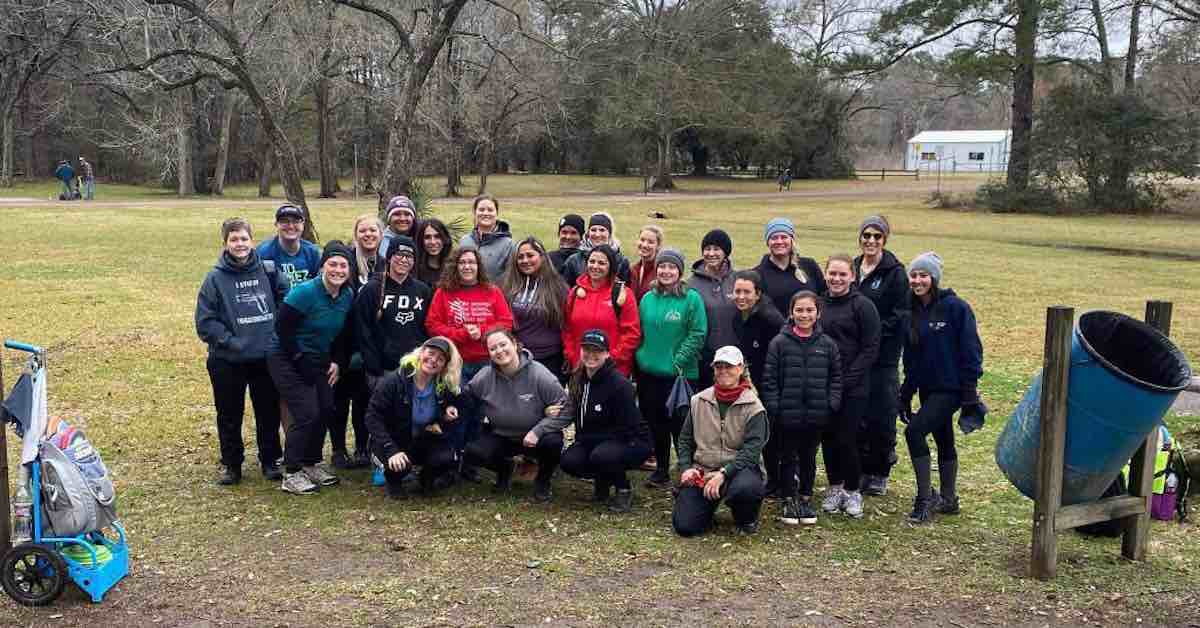 "Women's leagues are so valuable for women to see they're actually a decent player," Wyatt said. "When women throw around men, who naturally will tend to throw farther, it's common to feel like you're worse. That can lead to quitting. Sometimes just playing with other women can show that you're better than you think."
To get more information about starting a women's league or creating a Chicks Chasing Chains chapter, email Nikki Wyatt at chickschasingchains@gmail.com.
Bringing More Women Into Disc Golf: The Work Continues
While there has been monumental growth of women participating in disc golf and improved spaces for these women to feel comfortable, the work is nowhere near complete. For there to be true equality for all in disc golf, there needs to be more education, conversation, and intention from tournament directors, disc golf entities, manufacturers, and players of all skill levels.
"To aid women being more equal in disc golf, we all simply need to respect each other on and off the course," Sinclair said. "I firmly believe that if women feel more accepted and comfortable when they are first introduced to disc golf, more will stay, fall in love with the sport, and hopefully start competing."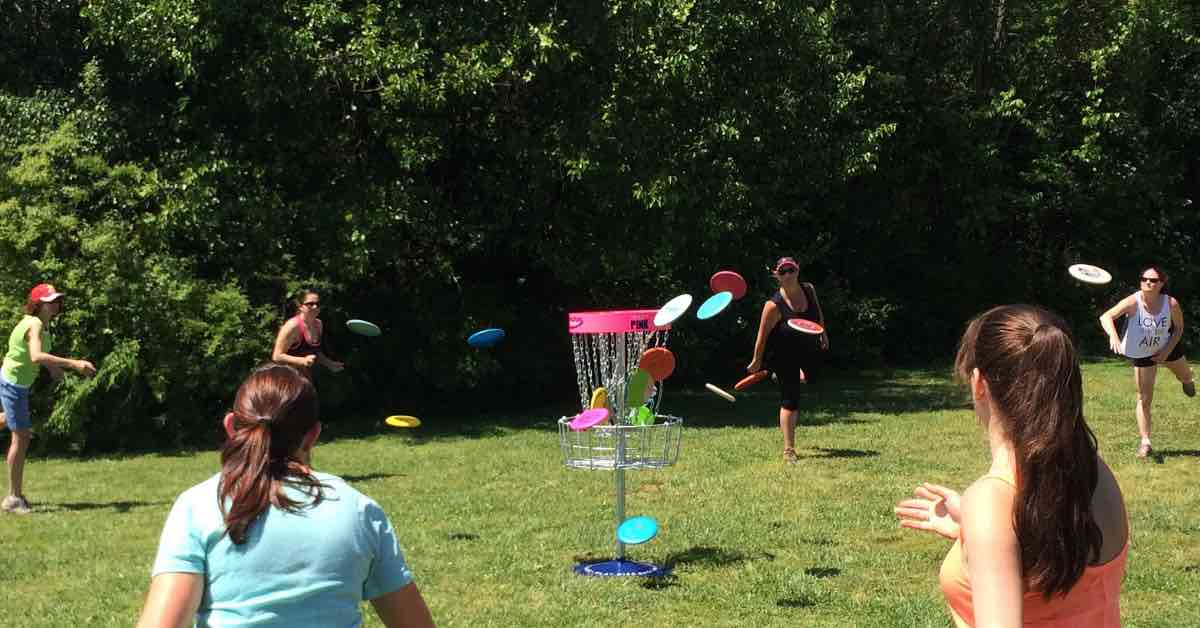 The solutions for how to attract women to disc golf and make them feel comfortable aren't one-size-fits-all.
"The best practice for figuring out what women need is to actually ask the women you are hoping to serve," said Nicholson.
Some common best practices Nicholson included as good starting points include access to bathrooms, player packs designed with women in mind (women's sizing, appropriate discs for all arm speeds, etc.), and enough open spots in women's divisions. 
Together, we can create a sport that feels welcoming for all.