Ann Arbor Disc Golf Is Some of Michigan's Best
Ann Arbor, Michigan is the sixth best disc golf city in the United States.
Sitting just 45 minutes west of Detroit in the southeast portion of Michigan's lower peninsula, Ann Arbor is known mainly for one thing: the University of Michigan. But there is much more to the city than the maize and blue (as the university's iconic colors are typically called).
Ann Arbor features a vibrant downtown, a thriving restaurant and bar scene, a plethora of parks (over 150 maintained by the city), and a booming disc golf population. Disc golf in particular has exploded in recent years, helped along by the fanfare that has come with the Disc Golf Pro Tour making an annual stop at the Toboggan course since 2018.
Below we explore the area's disc golf history, what the best disc golf courses in and around Ann Arbor are, and how to find disc golf leagues as well as disc golf gear.
Additionally, we give you tips on great places get a drink or a bite to eat in between and after rounds and some highlights for off-the-course sightseeing and activities.
All Top 10 Disc Golf Cities
Want to see who else made the list? Check out Top Disc Golf Cities – USA: 2021, our master page for all things Top Cities.
Ann Arbor Disc Golf Stats
Ann Arbor Metropolitan Statistical Area, Michigan
Overall Disc Golf City Rank:
6


Weighted Course Count Rank:
62


Weighted Course Density Rank:
2
The Top 10 Disc Golf Cities – U.S.A. rankings are based on the number, quality, and density of courses within nearly 400 metro areas in the country. The most populous cities within these metro areas are featured in posts' titles. Cities' positions hinge entirely on course information and reviews from players with disc golf's #1 app, UDisc, not the opinions of UDisc's staff.
If you'd like to learn more about the system behind these rankings, give "How The Top Disc Golf Cities – USA 2021 Rankings Worked" a read.
Ann Arbor's Disc Golf History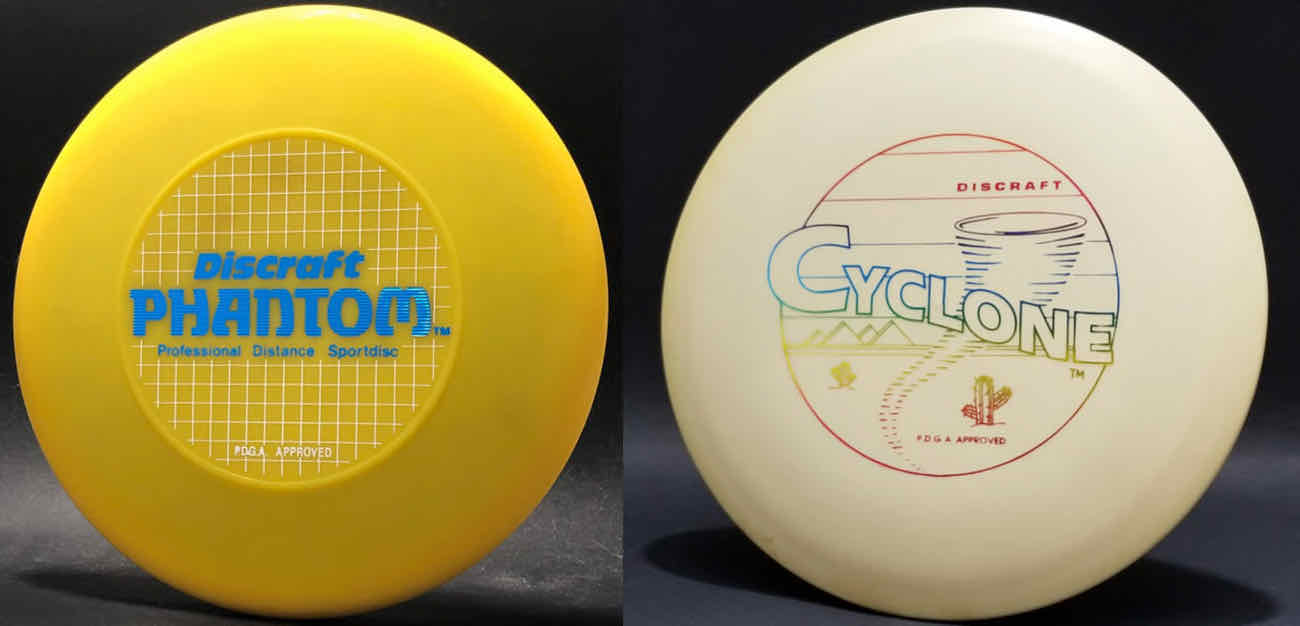 Disc golf really got going around Ann Arbor in 1979, which wasn't very long after the disc golf basket was invented. That year Jim Kenner and Gail McColl moved a fledgling company from London, Ontario, to Westland, Michigan, just 20 miles/32 kilometers outside of Ann Arbor's center. The company was Discraft, and today it's one of the biggest and most popular disc golf equipment manufacturers on the planet (it also later relocated to another Ann Arbor-adjacent town called Wixom).
In the 80s, access to disc golf equipment was pretty limited in most places – so limited that the Professional Disc Golf Association (PDGA) used to forbid using new discs in sanctioned tournament play for a minimum of 60 days to give all players a chance of getting their hands on groundbreaking molds. But thanks to Discraft, state-of-the-art disc golf tools were easy to come by near Ann Arbor. Such rare availability of equipment helped the region's disc golf scene grow rapidly, and Discraft co-founder Kenner's dedication to designing courses blossomed along with it.

During this time, several small disc golf clubs emerged, and one of the hallmarks of the area still today is the diversity of its clubs and tournament directors.
In 2000, Ann Arbor hosted the 19th PDGA Professional Disc Golf World Championships. Along with the debut of the now-revered Kensington Toboggan course, the event saw pro disc golf legend Ken Climo claim his 10th world title and put the city on the national disc golf map.
The local disc golf scene rode that momentum for the next seven years, hosting a PDGA National Tour event five times through 2007 and hosting the annual United States Amateur Disc Golf Championship. There was a brief reemergence onto the professional stage in 2013 with the Great Lakes Open, as well.

The area continued to have a large disc golf population and the high-quality courses were still there, but outside of attracting a couple hundred Ams to the Toboggan each summer Ann Arbor didn't quite garner the "destination" label. There wasn't much driving casual players to get more seriously involved with the sport, and, according to local touring pro and reigning Michigan State Champion Tim Barham, a lull in the local club scene was slowing down growth, too.

That all changed a few years ago.

"When the tour came back for the DGLO [Discraft Great Lakes Open] event in 2018, that was big," Barham said, referring to an event on the Disc Golf Pro Tour (DGPT), the most-watched pro disc golf event series on the planet. "The fact that the tour came back to the Toboggan, that was the biggest thing for southeast Michigan disc golf in my opinion. It was like a flame. Nobody had gotten to see these big pros and been a part of a crowd of spectators before."
The attention brought on by the DGPT would have boosted Ann Arbor's disc golf scene exponentially on its own, but Paul McBeth's perfect second round at the 2018 DGLO (featured in our "9 Great Pro Disc Golf Rounds You Can Watch Right Now") was like throwing dry wood on hot coals. His performance was featured on ESPN's flagship show SportsCenter and set the bar for professional disc golf excellence (it was also an important moment in the history of the DGPT).
The existing infrastructure, the excitement surrounding DGLO, and disc golf's huge popularity boom during the pandemic have helped amplify the interest in the sport at all levels in Ann Arbor, with Barham noting specifically that local event quality and quantity is on the rise.
"All of the new tournament directors have been a main reason for our continued growth," said Barham. "The biggest name in recent years has been Doug McIntosh. He does great work. He has been able to grow the number of A-tiers significantly."
What's Disc Golf Like in Ann Arbor?
Though Michigan Disc Golf Hall of Fame member, disc golf world champion in various age-protected divisions, and Ann Arbor resident Terry Calhoun has helped design many courses in the region, he readily admitted that Kenner has had the largest impact on Ann Arbor's disc golf landscape. Barham echoed that sentiment.
"He [Kenner] designed a number of courses in this area, including my home course at Kensington Metro Park," Barham said. "He made sure the courses always have a wide variety of shots and a whole lot of trees. Playing [here] you really have to be able to hit a small gap or window."
Calhoun described the wide range of courses as being great for all ages and all skill levels, saying all players can enjoy Ann Arbor disc golf because the courses range from "neighborhood to world-class."
And speaking of world-class, you can't talk Ann Arbor disc golf without circling back to the aforementioned Kensington Toboggan, which Kenner originally designed. Open for just an extremely short period each year, the course is built in an area used for skiing in the winter and offers huge elevation changes and holes designed specifically to test the best.
Though there simply can't be another Toboggan, other premier courses around Ann Arbor have had recent makeovers to make them longer and more challenging. Some new courses reflect this trend, too.

But if you're not up for a beating every time you go out, Ann Arbor still has plenty to offer. Barham said the majority of area courses are more traditional par 54s, some park-style and some tight and wooded.
As a right-handed player, the other thing Barham noted is the high number of holes calling for throws moving from left to right.
"I come back to Michigan and I'm back to throwing 75% sidearm and then I go on tour and I throw 90% backhands," he said.
Of the 42 courses within 25 miles/40 kilometers of Ann Arbor, most are free to play – though a vast majority of the highly-rated courses sit within parks that charge daily fees to visit and/or play.
Ann Arbor Disc Golf Course Highlights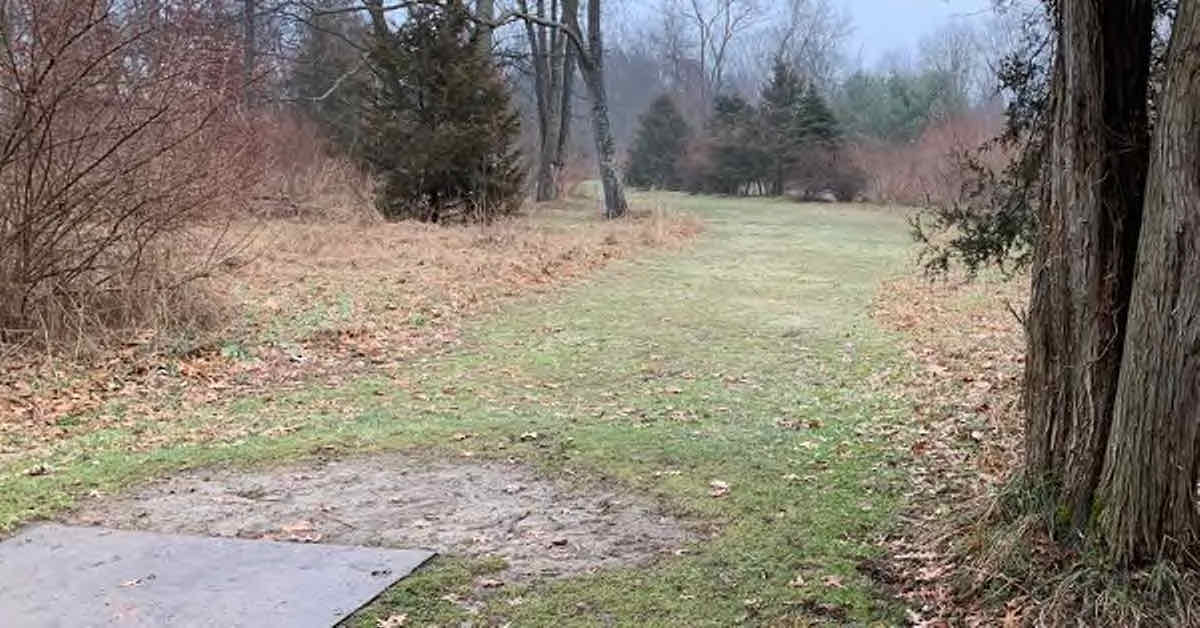 To see photos, hole distances, and reviews for each course, just tap or click on its name, which is linked to its UDisc Courses page.
Hudson Mills Metropark: Hudson Mills is a must-play in the area that's not far from Ann Arbor. It's the home of two 24-hole courses – the Original and Monster, both of which have short and long pads. According to the Metropark's website, the courses are both "slightly hilly with a mixture of open and tight wooded fairways," but the Monster – as you might expect – is the longer and more challenging of the two. 

"The unique layout of these courses makes it more challenging and gives you an opportunity to play from different pads to different baskets, depending on your skill level or how much challenge you're looking to take on," said Barham. 

Hudson Mills is pay-to-play.
Rolling Hills County Park: Southeast of Ann Arbor is Ypsilanti, where you'll find Rolling Hills County Park. It's home to a well-rated 18-hole course with two sets of tee pads (longer and shorter) as well as an 18-hole putting skills course. The normal 18 has ample elevation changes, which is unusual in southern Michigan. Calhoun said it was a "classic tight woods scenario," but Barham remarked that it featured some "open shots," as well. It has two sets of tee pads, and, like Hudson Mills, is pay-to-play.
Other highlights
1. The Black Locust is another highly-rated, two-course complex near Ann Arbor.

2. Want more suggestions? See all disc golf courses in Ann Arbor and surrounding communities on UDisc Courses.
Disc Golf Shops in and near Ann Arbor
If you're up at Hudson Mills and hankering for new plastic, CJ's Party Store likely has what you need. Barham said "they have an extremely big selection of discs and are pretty knowledgeable about the game." Near Kensington Metro Park, there's Holden's Deli & Party Store where you can get a quick bite to eat, some drinks for later, and have a wide choice of plastic.

Down Ypsilanti-way is the Throw Shop, which bills itself as "Michigan's largest Disc Golf Pro Shop." This store is on the site of the Ponds and Woods at Lakeshore courses, both of which are free to play and currently rated over 4.0 of 5 stars. You can check out more of the area's disc golf equipment retailers on UDisc Stores.
Ann Arbor's Online Disc Golf Community
Because Ann Arbor's scene is made up of various disc golf clubs and communities, it's difficult to point to one particular place to find disc golf tips. One sure way to get some answers, though, is to reach to The Throw Shop via Facebook or email.
Disc Golf Leagues & Events in Ann Arbor
Leagues: You can find a number of leagues in the area on UDisc Leagues.
Events: For all but the elite, the area's most famous event, the Discraft Great Lakes Open at the Toboggan, will be one you'll spectate during a weekend in July or early August. Or, you can try to qualify for the U.S. Amateur Championship in June. If you're looking for other events in the area, the "Events" tab in the UDisc app can help you out.
Chow Down & Drink Up in Ann Arbor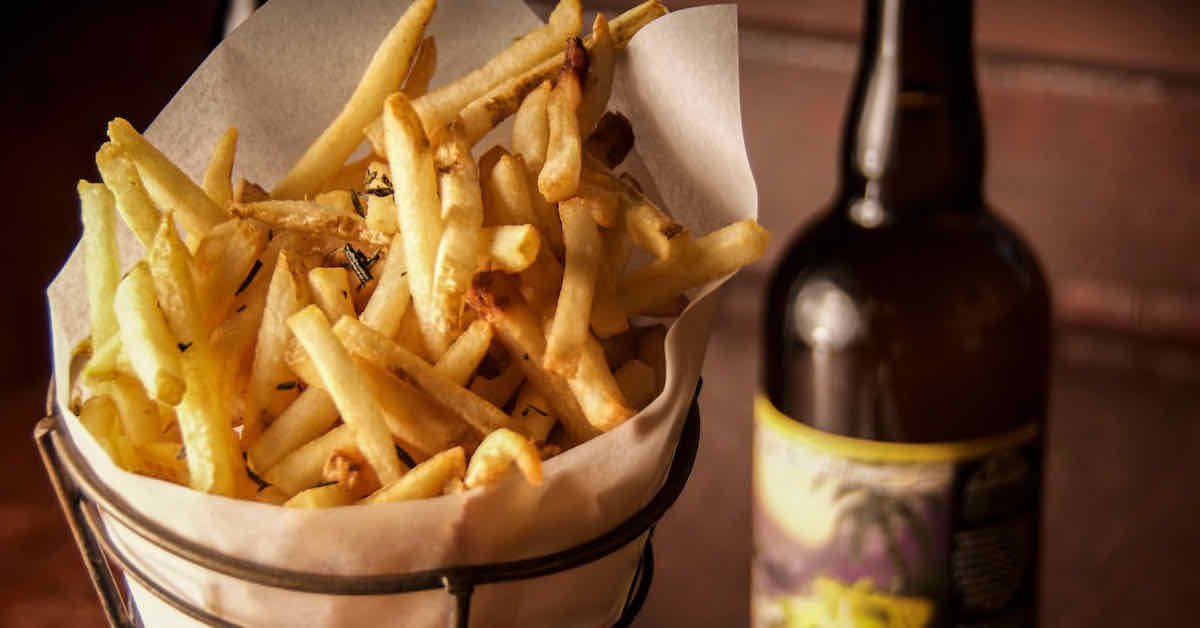 Downtown Ann Arbor is filled with great food and drink options as well as must-visit locations outside of the city itself. To help make your decision easier, we'll list off some of the go-to hot spots:
What Else Is There to Do in Ann Arbor?
If you're looking for off-the-course entertainment, here are a few good places to go:
Enjoy the many, many parks: The city of Ann Arbor maintains over 150 parks, which means if you or the family is looking for a place to walk or hang out outside, there are plenty of choices. Furthermore, the local Metroparks have swimming, fishing, canoeing, picnicking, and many other activities all ages can enjoy. Some area parks – like the Kensington and Hudson Mills Metroparks – boast disc golf courses, meaning disc golfing and non-disc golfing members in a traveling group could easily go to the same place but enjoy different activities.
Downtown Ann Arbor: Restaurants, bars, parks, art galleries, music venues, and shops: Downtown Ann Arbor has it all. There is something for everyone in this city and enough activities and stops to keep you busy for hours.
The Wolverines: Late summer and early fall is football season and Ann Arbor goes all out for the University of Michigan. Catching a football game at the largest stadium in the United States, The Big House, is a highly recommended activity for any sports fan, regardless of collegiate affiliation.