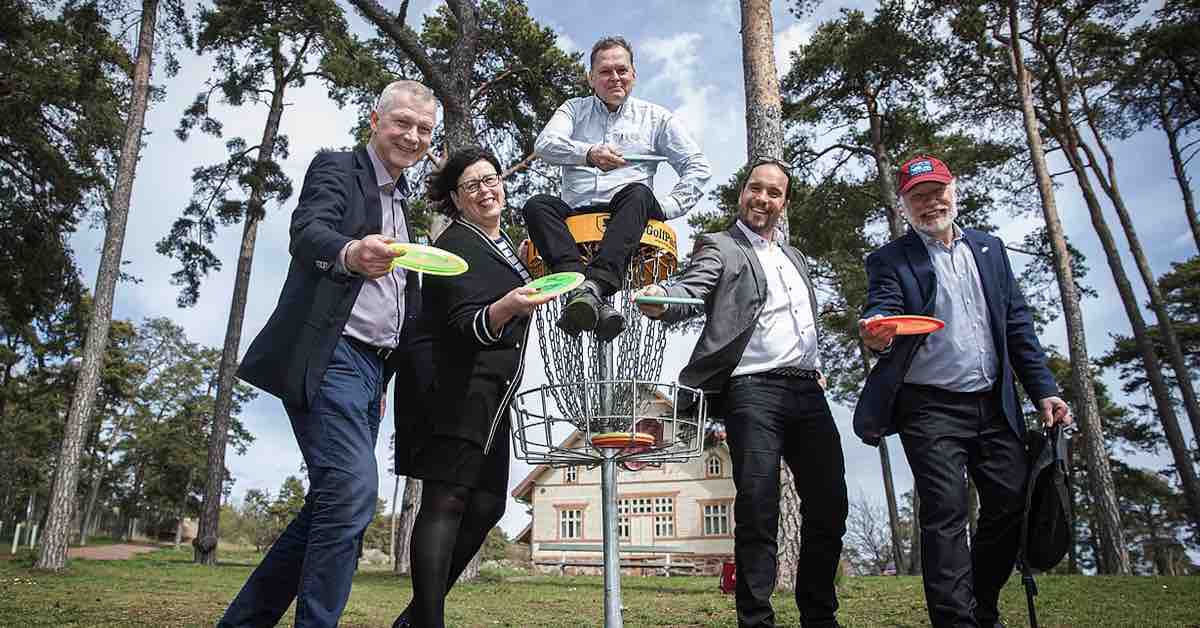 In May 2020, the Åland Islands (pronounced oh-lahnd) announced a plan to increase tourism that was unlike any before it. An autonomous region of Finland that speaks Swedish, the Islands were going to become home to 16 disc golf courses after just a few months of construction. The hope was that the sheer density of courses would attract disc golf-loving Finns from the mainland, nearby Swedes, and other international travelers.

Though not all of the 16 courses were completed within the announced timeframe, more than 10 were playable throughout the 2021 tourism season. And according to various local business owners, as well as the project's founder and a researcher examining the sport's impact on the islands, disc golf is doing exactly what it was meant to: drawing a significant number of tourists to Åland.

The small nation's disc golf gamble seems to be paying off.
How the Åland Islands' Disc Golf Project Started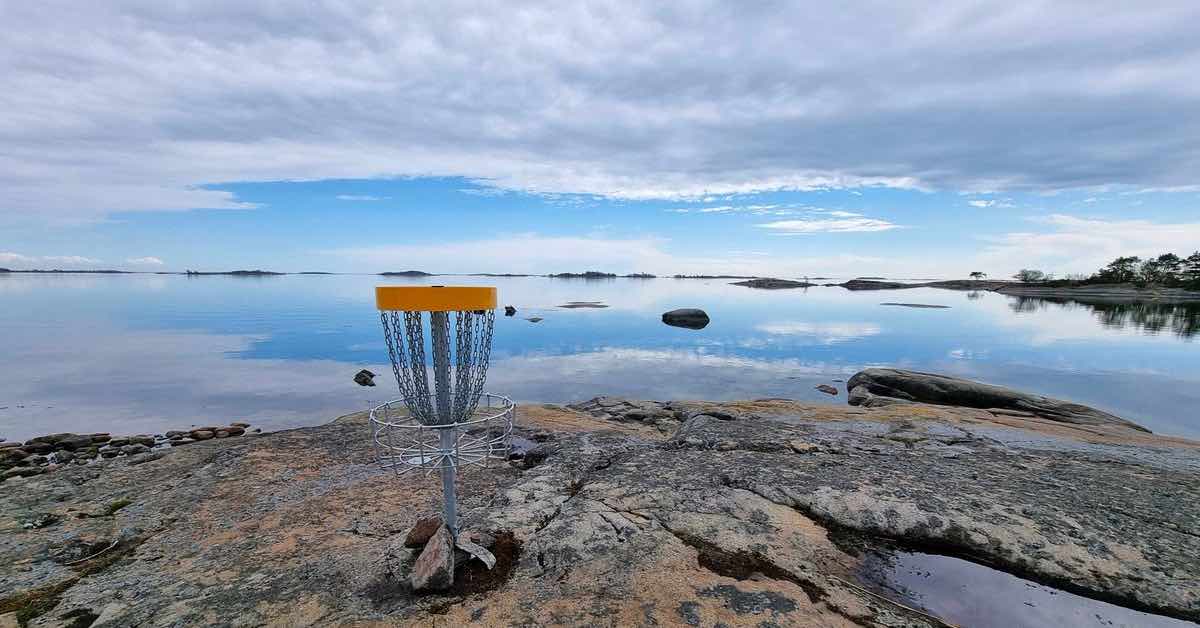 Åland's economy relies heavily on tourism. When pandemic precautions in early 2020 threatened that industry, the island officials called together local leaders to discuss how to help the economy survive. Mats Adamczak, a data scientist for an Åland-based gaming company and leader of a local group for entrepreneurs, proposed that making Åland into a destination for the pandemic-friendly sport of disc golf could do just that. The islands had many unused outdoor spaces in beautiful natural areas, disc golf courses were relatively inexpensive to build and maintain, and nations with large numbers of disc golfers like Finland, Sweden, and Estonia were not far away, so the sport had plenty in its favor.

Adamczak believed going big with the number of courses was essential to the project's success. The point was to entice tourists to stay multiple nights, which would mean increased income for local hotels, restaurants, and other services. The concept won over local leaders, and Adamczak quickly secured both government and private funding and contracted course-building company DiscGolfPark (which is affiliated with disc golf equipment company Discmania) to design the layouts.

Currently, 14 of the 16 planned courses are open for play, and building them was a joint effort from local volunteers, DiscGolfPark staff, and out-of-work youth paid by the Åland Islands' government to help with construction. 

We covered the Åland Islands' disc golf experiment just a few months after it was announced in 2020 if you'd like a fuller account of the project's origins.
Are the Disc Golf Tourists Coming to Åland?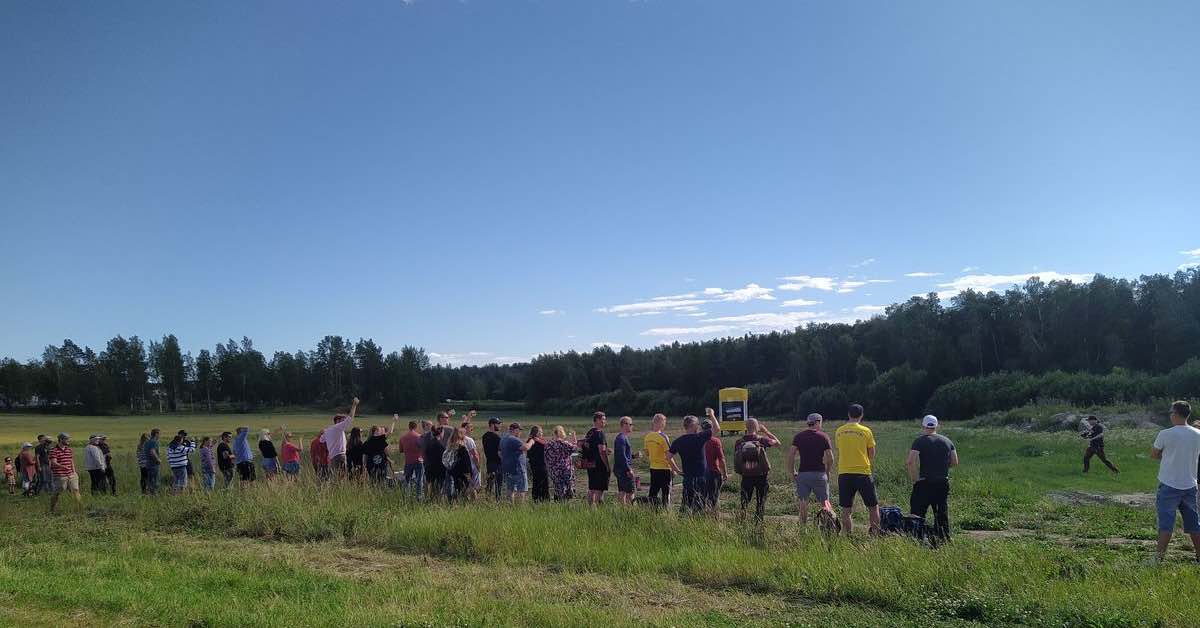 As a data scientist, Adamczak is, unsurprisingly, very interested in stats related to the growth of disc golf on the islands.

One promising metric is that Adamczak knows online searches in Finnish for "Disc Golf" and "Åland Islands" (Frisbeegolf and Ahvenanmaa) have shot up from just a few hundred to thousands since the courses were announced (there were little-used courses on the islands before the new initiative). While that's not unexpected given that Discmania and DiscGolfPark helped alert the disc golf world about the project with well-made videos and other promotions, Adamczak discovered something else that does raise eyebrows.

He said his research showed that in the last year, online searches related to the Åland Islands' disc golf offerings have far outpaced searches for information about playing traditional golf in the region. The surprise here is that traditional golf is an industry the islands have heavily promoted and invested in for over three decades.

It's impossible to know how many of those searches resulted in visits to Åland, but there are other promising data points, too. For one, almost 35,000 rounds of disc golf have been recorded in the UDisc app on the Åland Islands so far in 2021 – a number just a tad larger than the islands' total population. Though rounds recorded in UDisc represent only a fraction of overall rounds played (our 2020 research suggested about one in five rounds were scored with UDisc), it's notable that there is no U.S. state that is anywhere close to having a number of UDisc rounds higher than its population.

So far in 2021, Maine has the highest rounds-to-population ratio, with about 0.1 rounds recorded in UDisc per resident. That's over 10 times less than Åland's ratio of more than one round per resident.

Though we can use population as a useful reference number, the point of the courses isn't just to provide residents with recreation. They were also installed to help boost the number of visitors to the islands, and data Adamczak has gathered suggest that they're doing that. For example, Adamczak has his own system that keeps track of nearly all rounds played on the islands, and it showed that about 19,000 total rounds were played in July. Through surveys showing how many disc golf tourists were on the island at that point and how often they were playing, he estimates about 50% of those rounds were played by tourists.

But are those rounds turning into significant cash for Åland Island businesses? By Adamczak's accounting, yes. His measures indicate that disc golf brought in about 3,000 tourists in 2021 who accounted for 12,000 overnight stays on the islands. Since statistics suggest that the average Åland tourist adds €85/$99 USD per day to the local economy, Adamczak believes disc golf added over €1 million/$1.16 million to Åland's tourism earnings this year.
Local Businesses Feel Disc Golf's Impact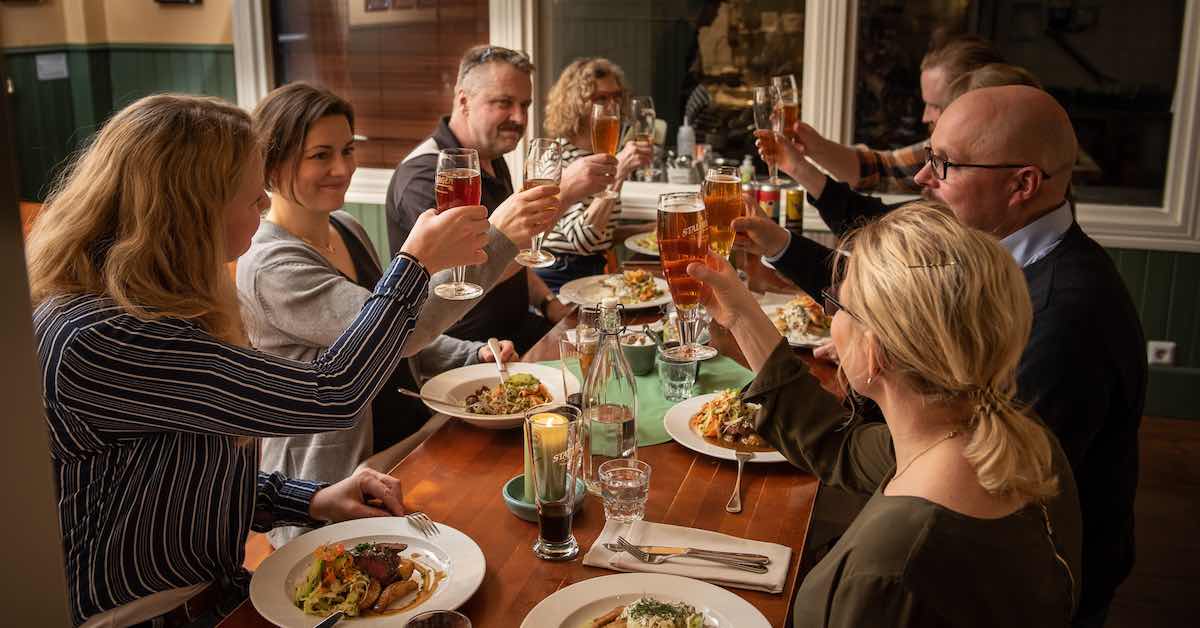 Jenny Björklund is the owner of Smakbyn, a restaurant and distillery in Kastelholm, Åland Islands, that neighbors Kastelholm DiscGolfPark. She was an early supporter of Adamczak's idea and is very pleased with the results so far. She told us that about 90% of her business depends on tourism and that she has had more customers since Åland's numerous courses opened.

"We are overwhelmed by all people that come and play on the course next to our business," Björklund said.

Whereas the course near Smakbyn is brand new, Lappo DiscGolfPark at Pellas på Lappo – a place where guests can stay at holiday cottages built in the region's traditional style – has existed for years. Pellas på Lappo owner Tiina Törnroos said she learned about disc golf at an exhibition in 2004 and thought adding a course near her cottages would help draw tourists. However, before all the new courses were built, no one was coming to her cottages just to play the nine-hole course on the property. Still, some visitors decided to play the course during their stays and often asked whether Åland would get more courses soon.

Törnroos shared that experience with Adamczak when he contacted her early on in his planning stages. She also let him know that she'd be happy to expand her course to 18 holes to help his efforts to make the islands a true destination for disc golfers. Once Adamczak's proposal received approval and funding, Törnroos did as she'd promised, and she's very satisfied with the results.

"The course was [originally] used by guests who for one reason or another visited Lappo, but few came here just to play," Törnroos said. "But since we opened the full 18-hole course last year and Åland got over 10 more courses – many of them attractive courses – we now have guests coming just to play."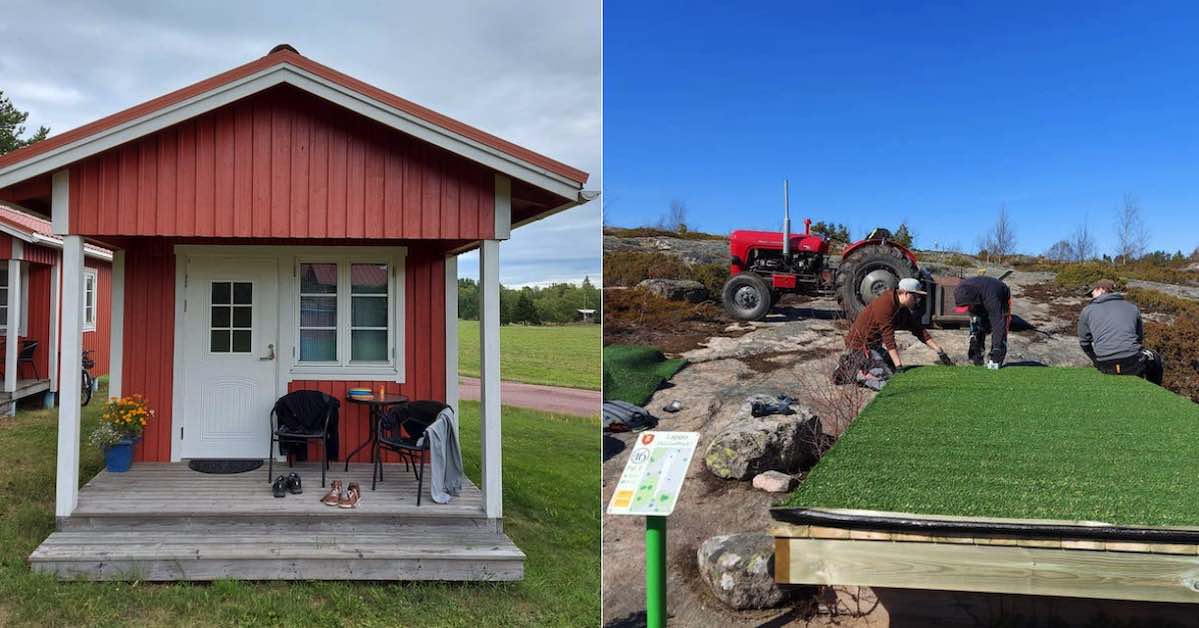 Additionally, some business owners believe Åland courses are good for more than just bringing in tourists. Hans "Hasse" Holmström, a cofounder of Åland microbrewery and gastropub Stallhagen, said there has been "a noticeable amount" of traffic from people coming just to play the Stallhagen course. But he sees Åland's disc golf project as providing an even bigger benefit.

"I think it has had a very positive effect both on tourism and the local community," Holmström said. "Just imagine all those people that started playing last year and spent countless hours out on the courses. Many were laid off from their jobs because of the pandemic, and instead of perhaps sitting in the basement playing Playstation they did a social and healthy activity."
Visiting Researcher Confirms Upsides, Notes Needed Improvements
Åland's experiment is unusual enough that it has attracted academic interest. One of those studying it is Sean McGlynn, who has a bachelor's degree in tourism management and policy and is examining Åland's disc golf project while completing a Wake Forest University master's program in sustainability. He visited the islands for around 10 days, interviewing business owners, local leaders, other Åland residents, and disc golfers while also experiencing the courses firsthand.

He heard the same positive responses from business owners that we did. But some of the stories he gathered made disc golf's effects on the islands appear even more dramatic.

"An owner of a restaurant told me that he truly does not think his restaurant would have survived the pandemic without the visitors from the disc golf course," McGlynn said. "An employee of another restaurant with a disc golf course stated that, all summer, groups of four to eight people have been coming through to eat and shop at the disc golf store after their rounds. She also noted that employees at the restaurant use the course as a way to socialize and exercise before and after work."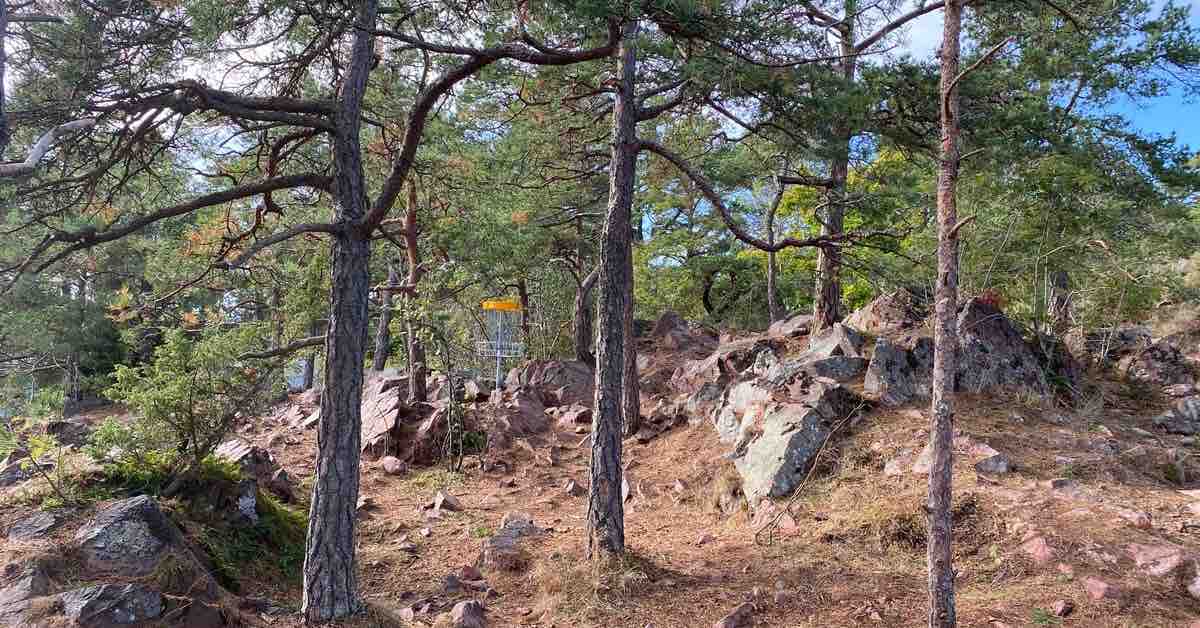 He said, too, that many locals have found friends and companionship through disc golf that they didn't have before. One person originally from Stockholm, Sweden, told him that a large part of his decision to stay in Åland was due to the community he'd discovered through disc golf.

Additionally, a government official McGlynn spoke with was very pleased with how Åland's bid for disc golf tourism was going.

"[He] noted how affordable the project was compared to most recreation and stimulus packages that they approve," McGlynn said. "He felt the project had already demonstrated itself as an economic success."

Still, there were areas that McGlynn believes need more attention as the project moves forward. He said that some locals were concerned about how high traffic on certain courses was leading to soil compaction (which causes erosion) and tree damage from discs hitting trees. These problems can be dealt with, though. McGlynn suggested that "spreading mulch on frequently tread areas (for example, around the baskets), changing pin locations to reduce wear and tear in specific areas, and placing tubing or other protective materials around young or frequently hit trees" could help reduce disc golf's impact on Åland's ecosystems.

Sailing in the Right Direction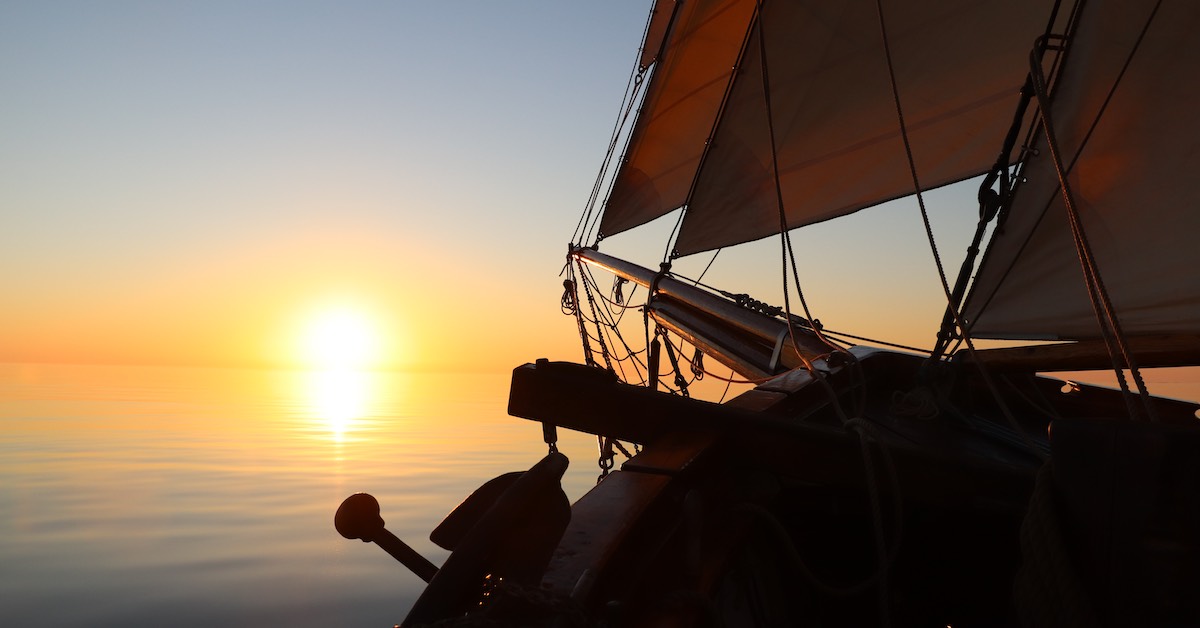 One year in, it appears that Åland's decision to turn itself into a must-visit disc golf destination was a good one. The courses are seeing high traffic and business owners are noticing a clear difference since the courses were installed. Adamczak even gave a TEDx talk about the project, and Åland's post office has released what they believe is the world's first disc golf stamp.

Though some courses are still in the works, and resources for future upgrades, maintenance, and addressing environmental concerns need to be found, Adamczak believes this auspicious start is the beginning of a long-lasting success story. His prognosis is that disc golf will be the biggest reason tourists stay the night in Åland by 2025, generating around 100,000 overnight stays. If that comes to pass, the Åland Islands would have created a new tourism sector bringing in multiple millions each year with a project that cost less than €200,000/$232,000 upfront.