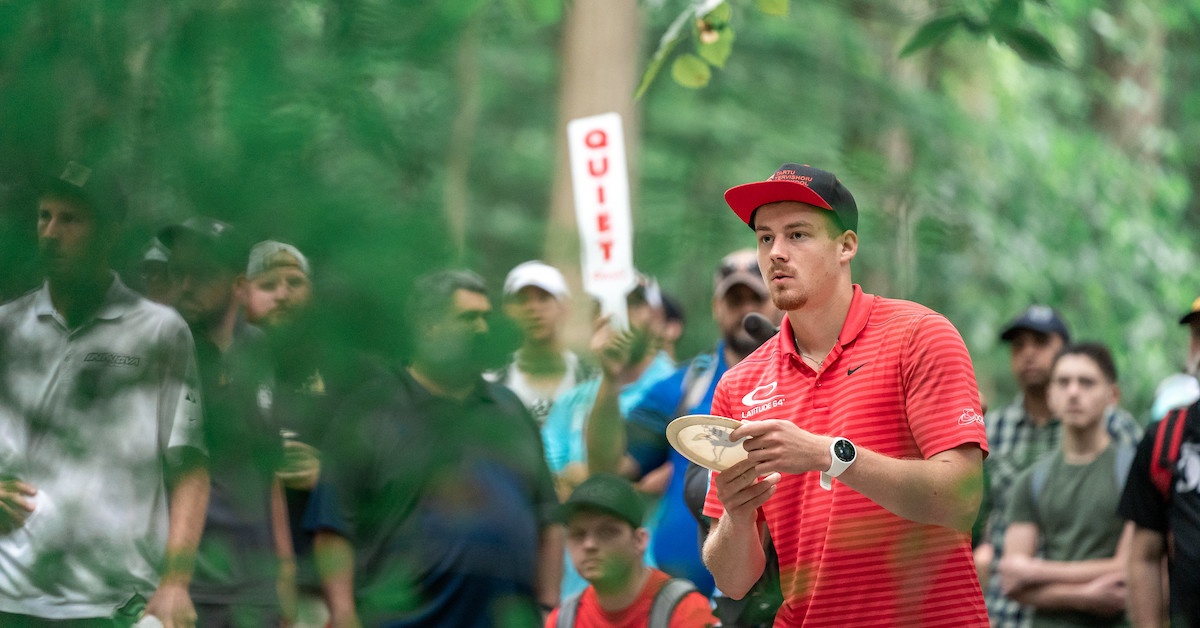 When considering whether to play a league for the first time, many players worry about all the things that could go wrong. In 2015, Estonian Albert Tamm—now a pro who took third at the 2019 European Open and made the final round lead card of the 2019 U.S. Disc Golf Championship—got over those worries, played his first league, and..."all the things" did, indeed, go wrong.

"The weather was really bad, one of the windiest days," Tamm recalled. "I shot like 30-over par or something like that."

But guess what? Despite taking a pummeling, Tamm doesn't regret playing the league that day. In fact, he even said it's a "fun experience to look back to."

A big reason Tamm can think fondly on his less-than-stellar competitive debut is that he knows it was an important stepping stone for him. He said continuing to play leagues afterward helped him grow as a competitive player in a variety of ways.

Clearly, not every person who plays leagues goes on to be a top pro, but for all players with aspirations to play competitively at any level, leagues provide lessons and opportunities hard to find anywhere else outside of formal tournaments. And you don't have to just take our word on that.

Including Tamm, we spoke with six experienced disc golfers about how leagues have helped them improve as players. Read on to find out what they had to say and how leagues can help you grow as a disc golfer.
1. You Meet and Learn From Better Players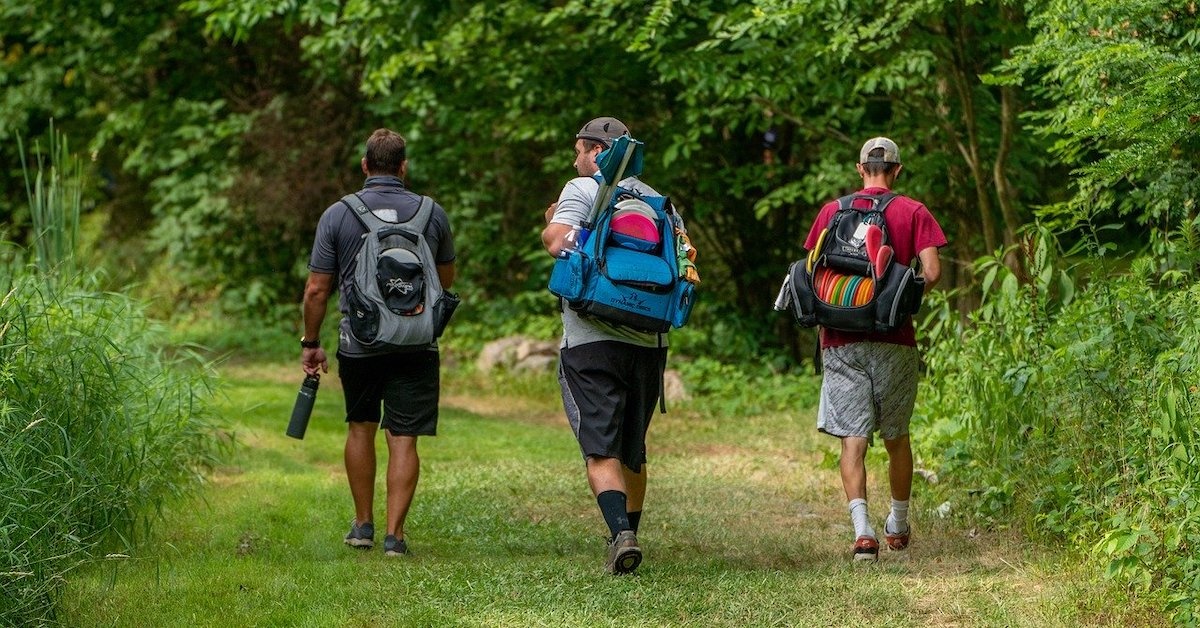 One disc golfer we spoke with was Matt Cheney, founder of the largest putting league in the world as well as a roaming random doubles league in Charlotte, North Carolina (the #3 top disc golf city in the U.S.). He said that the chance leagues offer to get to know more people in the local disc golf scene is a huge reason he loves them.

"You get to meet other people you wouldn't normally play with, which was my original intention [when playing my first league]: to meet people and try organized disc golf," Cheney said.

While simply making new contacts in your local scene is always valuable, what can be extremely beneficial for newer players is meeting the more skilled and experienced disc golfers whom leagues have a tendency to attract. Will McCrary, a longtime amateur player who started playing disc golf in Tennessee, said he owes a lot of his early growth to this dynamic at leagues.

"Weekly pro-night singles is where I really made gains," McCrary said. "Playing the same course every week with the top pros in the area helped me learn to make better decisions. At the same time it helped me see what was possible. It opened me up to new lines and distances that I wasn't previously aware of."

Tamm had a similar experience, but he didn't just take notes on what the better players were doing. He made an effort to get to know them so that they could play together outside of leagues.

"I saw players who were better than me, exchanged contact information, kept in touch after the weekly rounds, and played together with them more," Tamm said. "That's the thing I think improved me the most: just playing with stronger players."

And the more times you're able to see better players play, the more valuable it will be to your game. That's according to Zoē AnDyke, a former touring pro who now uses her training as a coach and educator to teach disc golf through the Universal Play Disc Golf non-profit.

"If you're playing with better players, you're getting repetition visually that you can apply to your own body," AnDyke explained. "So playing leagues is going to improve your disc golf game whether you had a plan for it do that or not. Visual training is just as good as physical training and it's better for you if you're playing with better players because you're going to want to mimic that clean form."
2. You're Prepared to Compete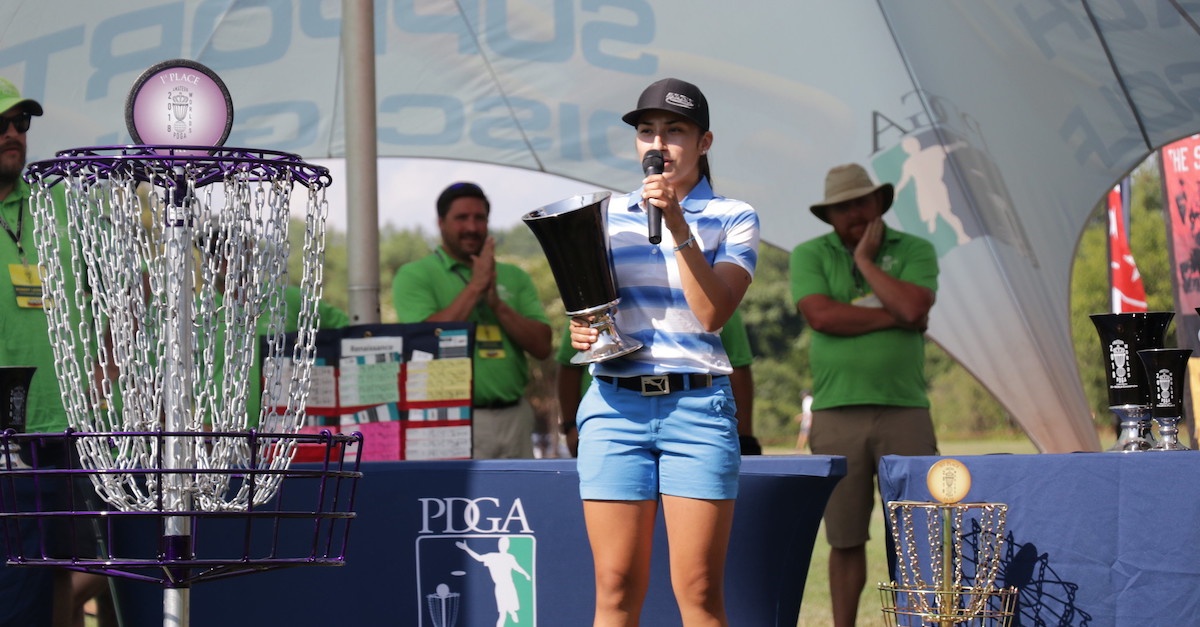 As AnDyke said to us when we spoke with her, "Leagues are the perfect prep for how to play competitive disc golf under pressure." So if you're considering getting more serious about disc golf and entering tournaments, local leagues are the perfect way to prepare.

This was a theme echoed by every player we spoke with. For example, Dynamic Discs-sponsored pro and Release Point contributor Kyle Giovannini credits leagues with aiding the rapid rise in his Professional Disc Golf Association player rating, a rating that is only affected by officially sanctioned tournaments rounds.

"Playing leagues consistently is what pushed me from a 900 rated player to almost 1000 in three years' time," Giovannini said. "It keeps you, and more importantly your nerves, on point. When you only have four to five weekends a year to dedicate to tournament play, it is very hard to get back in that competition mindset. Playing leagues (singles or doubles) can keep that competitive edge nice and sharp."

For those who don't know about the PDGA rating system, a 900 to 1000 jump is a huge one and means Giovannini went from a somewhat skilled amateur to pro caliber.

2014 Open Women World Disc Golf Champion Catrina Allen also values leagues as a way to feel ready for more formal competition. When she used to live in Arizona, she said there were leagues running throughout the winter (the professional off-season) that she played regularly.

"I used to play one almost every single day...[so] when the season started, I was already in tournament mode," Allen said.

AnDyke pointed out that the different atmosphere leagues create helps hone a skillset that's hard or impossible to work on during casual rounds or practice sessions.

"Anybody who goes out and plays a casual round by themselves is certainly getting reps, but the pressure of a scored round—the fact that it counts for something or means something—isn't there…and reps with pressure are different than reps with no pressure," AnDyke said. "And leagues give you that without having to sign up for a tournament."

AnDyke's last comment there is also important to keep in mind. For those who want to start playing disc golf in a more organized and competitive way, leagues are the most time and cost-efficient way to do it— something Cheney also mentioned.

"Leagues are a low-cost way to compete," Cheney said. "With a tournament you're talking about $30 or $40 dollars, maybe a couple of days, but leagues are a low-barrier way to get into organized play."

3. You've Got a Drive to Practice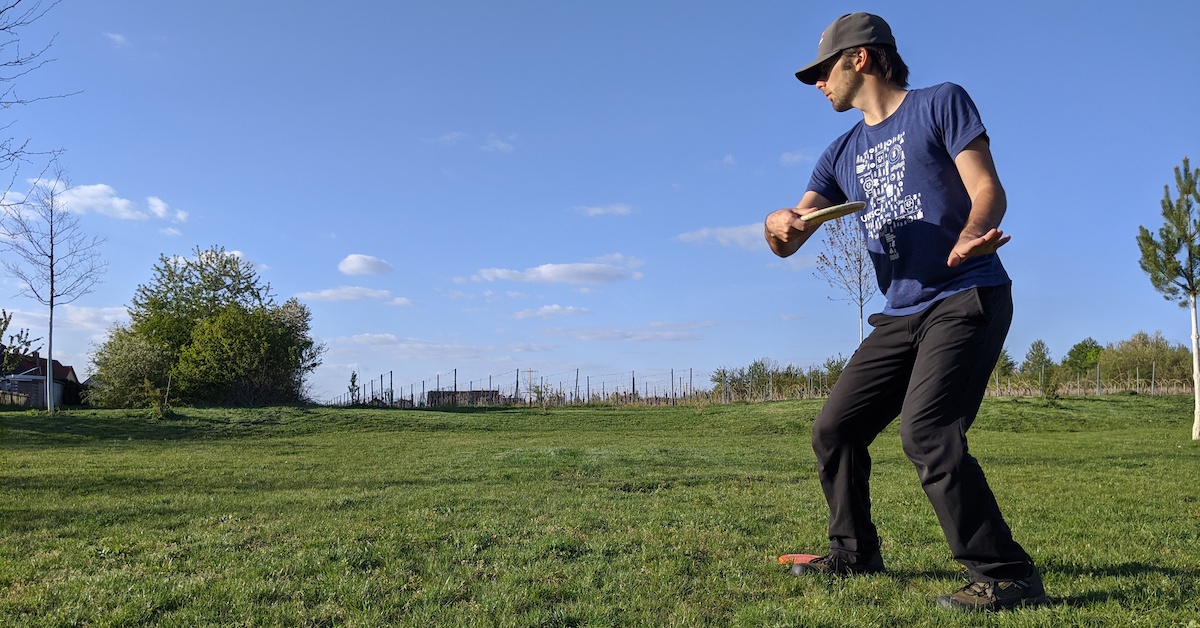 One benefit of leagues derives from a mixture of the other two we've already covered. If you start seeing how much better other players are—and especially if you start playing with more skilled players outside of leagues—you'll likely want to put in work to get your level closer to theirs. Additionally, leagues are competitions that happen regularly, and participating in them gives you constant motivation to improve and move up the leaderboard next time you attend.

Cheney made a comment that connected to these ideas.

"I think getting into organized play boosts the desire to improve your game," Cheney said. "If you see everybody getting better, you think, 'Now I have to go out and practice.'"

In women's leagues that AnDyke currently runs, she's seen this motivation work firsthand.

"Women from the leagues are now regularly contacting each other to practice—'Hey, let's work on sidearm together' or 'Let's work on putting together'—or to try to beat their score from the league night," AnDyke said.

Similarly, Tamm said that his early poor results taught him a lot about where he needed to improve as a player, helping him know exactly what weak points to work on.

If you're a player who truly wants to get better, all of these comments show how taking part in leagues can give you additional motivation to practice disc golf as well as show you exactly which aspects of your game need the most attention.
Looking for a League?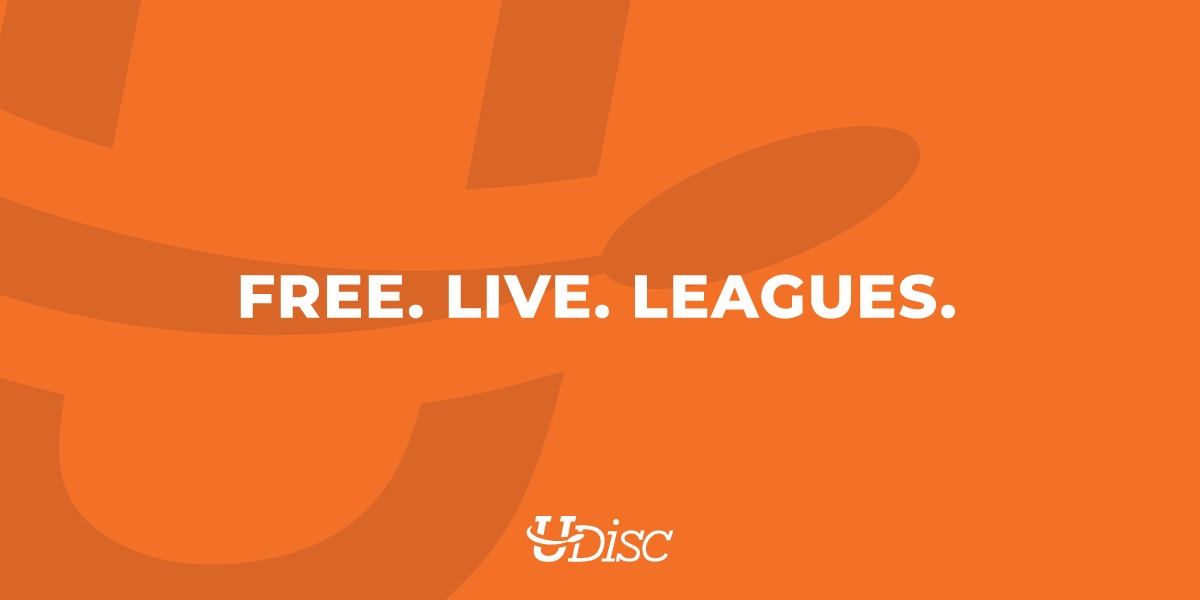 Of course there are more benefits to leagues than just becoming a better player. They help grow disc golf communities by being a meeting point for people with a common interest, and they can also be places where special memories are made. For instance, Cheney said his twelve-year-old son Cooper recently cleared out an over $200 dollar ace pot at a recent league, something he's not likely to forget for a long time to come, if ever.

If you're now convinced a league is something you want to try out but don't know where to find one, we suggest searching near your location for a UDisc League at udisc.com/leagues.