It's happened again. A short video of one phenomenal, gotta-see-it-to-believe-it disc golf throw has gone viral, exposing millions to a sport they would have otherwise never heard about.

In the summer of 2016, it was a shot caught on film by Central Coast Disc Golf of Philo Brathwaite making a throw of over 400 feet/122 meters around a blind corner that found nothing but basket and earned him an extremely rare albatross (three strokes under par on a hole). This time it was Kevin Jones getting a hole-in-one on a tightly wooded hole advertised as over 500 feet/152 meters despite taking a nasty fall off the tee.

The Jones shot was captured by disc golf media company GK Pro and released on September 10, 2020. You can see it below:



The video has been shared by the likes of sports giant ESPN, globally-known British newspaper The Guardian, Finnish and Swedish media outlets, and was even shown on nationally televised news in Malaysia (video below posted to Facebook by Redha Fahmi):


Our blog has covered topics about the huge growth of disc golf media before in our Stream Engine series, but something we didn't look at was the massive impact capturing one rare gem of a video could have on a disc golf media company. The runaway popularity of the Jones video gives us the chance to do just that.

Below, we talk with GK Pro about how the video has already had huge positive impacts on their following within a week of its release, take a look at view numbers for the video across various platforms, and also discuss what advice Ian Anderson—the founder of the media company that filmed the Brathwaite albatross—would give to GK Pro about making the most of the opportunities this video affords.

"We Knew It Was Gonna Be Pretty Big"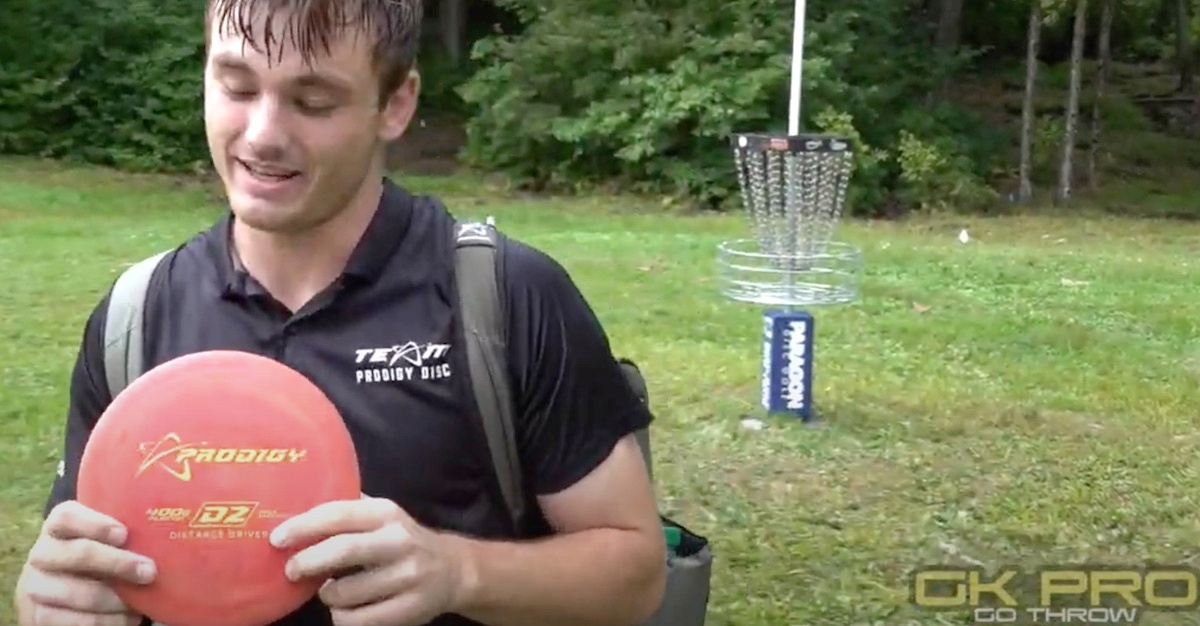 A likely reason the video has gotten so much attention is the dramatic story arc it captures in its short run time. There's the clear fear and concern of everyone for Jones as he takes a fall terrifying for anyone and even more so for a professional athlete, then there's shock as the disc goes in, and after that there's the elation of knowing not only was the shot an ace but Jones is also seemingly miraculously uninjured.

GK Pro's Bobby Cox described how the shot's inauspicious beginning had no one even considering an ace after it left Jones' hand.

"In our eyes, there was no way that disc was even hitting that gap," Cox recalled. "We were really just watching and making sure Kev hadn't torn an ACL."

But as soon as the sound of chains rang out and it was confirmed that the disc had stuck, everyone knew it was something important.

"Once we saw it go in, we started freaking out," Cox said. "We knew that it was gonna go viral for sure. Definitely not the 30 million views like it is right now, but we knew it was gonna be pretty big."

Cox emphasized that even after the ace, everyone's first concern was for Jones' wellbeing. After it was established that he was fine, however, they immediately began hoping and planning for exactly what happened: ESPN picking up the video to share on its social media channels. And when that occurred, the GK Pro team knew the video was about to reach a huge audience.

"We don't really know how they saw it," Cox said, referring to ESPN. "We just assume everyone was tagging them in comment sections. They DMed us and asked if they could use it. We said, 'Go for it, we're trying to spread the sport,' and we didn't really ask for any money for it or anything."

GK Pro has profited in another way from the exposure, though. Cox said that all their social media platforms have earned thousands of new followers since the video's release, gains that would usually take a month or more to achieve. The increase to their Instagram following has been particularly outstanding, according to Cox, and this is likely because the GK Pro Instagram account is featured as a watermark on the video ESPN shared. 

GK Pro's hope is that these new subscribers will not only stick around to see if there are more incredible shots but also discover their back catalog, in particular the many videos covering professional women's disc golf they've produced this season. Additionally, they anticipate that their video, which shows one of the sport's most athletic players executing an extremely technical throw to perfection, will help people see disc golf as a serious sport and not just ball golf's goofy cousin.

So far, no media outlet other than ESPN has contacted GK Pro about using the video. Cox said, however, that they aren't thinking much about how to profit financially from the video if anyone does come asking.

"We're kind of new to this stuff," Cox said. "But our main priority is to grow our channel, not going for the money...We're really just using this opportunity to grow and show everyone what we're all about."
View Counts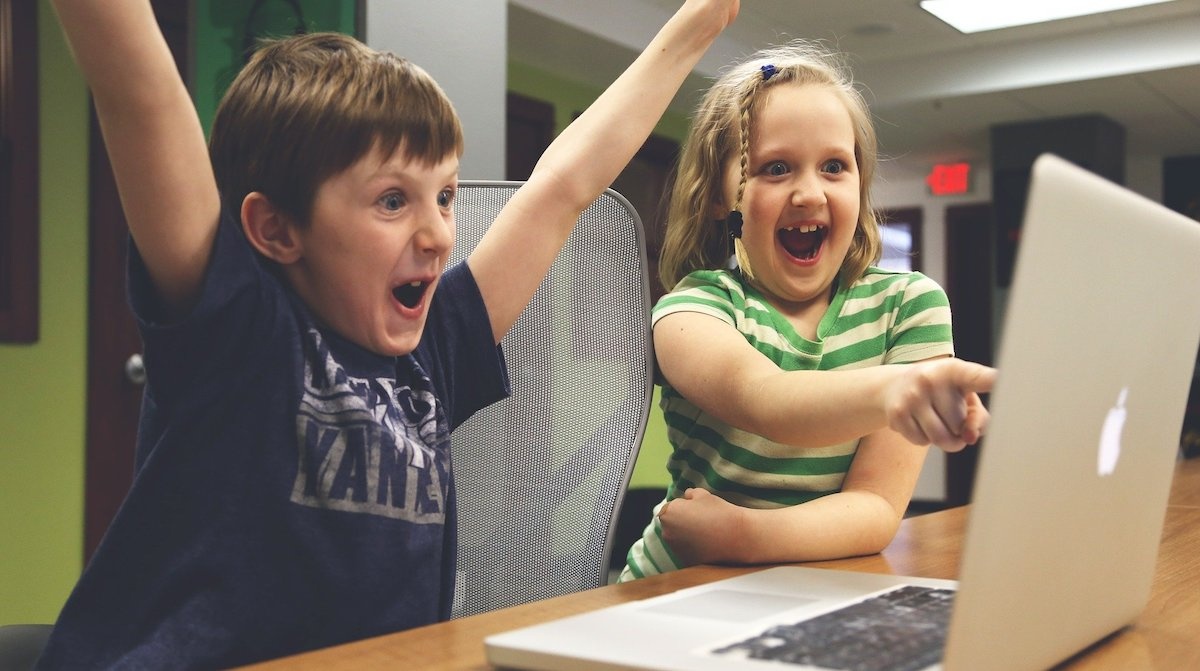 Before we start discussing view counts, make sure to keep in mind that all the numbers below are current as of the writing of this article and will undoubtedly change significantly over time. That said, let's get into it.

The Jones ace video has been shared on so many platforms that it's hard to say exactly how many views it's truly racked up. Still, there's no question that the most views by far have come from ESPN's share of the video on its Facebook page.

ESPN's post of the Jones ace has netted over 27.1 million views on Facebook, an amazing stat given that none of the videos ESPN has posted since the Jones ace—including things from mainstream sports like Cam Newton's first touchdown for the New England Patriots and the 500th goal of soccer superstar Zlatan Ibrahimović—have even broken 4 million views. The highest view count of any video shared on Facebook by ESPN since the Jones video is 3.9 million.

It's important to keep in mind that on Facebook, the bar for what counts as a "view" is pretty low. Someone seeing a video play for just three seconds is tallied as a view, so that 27.1 million number comes with an asterisk or two. Still, the comparative popularity of the Jones ace to other recent ESPN video posts shows the draw the shot has and its potential to capture the attention of far more people than your average sports highlight.

The number of views of the original GK Pro footage is far lower than that of the ESPN Facebook numbers at just over 323,000. Still, when looked at in relation to the channel's other video view counts, the Jones ace is obviously something special. In just a week, the clip has become GK Pro's most-watched of all time. Only one other video on the channel—another formidable ace by player Garrett Gurthie—has broken 100,000 views (it's at about 113,000 currently). That means the Jones ace has been watched over 200% more times than most of GK Pro's most popular videos.

It's also interesting to think about the Jones ace's views on the GK Pro channel in relation to videos from other well-established disc golf media companies. A video with the same view count on industry giant Jomez Pro's channel wouldn't even make its top 20, but GK Pro also has under one-fifth of Jomez's subscribers. On the other hand, the Jones ace would be a fast-rising fifth place for Central Coast Disc Golf and the same for SpinTV, both of which had been producing footage of high-level disc golf events for years before GK Pro's first video was ever posted and have well over double its number of subscribers.

All in all, while we'll never know what the true view count of Jones' ace is, the numbers are definitely showing that the video has gained far more interest than anything GK Pro has ever captured and is a video that has huge crossover appeal with non-disc golfing audiences.
A Voice of Experience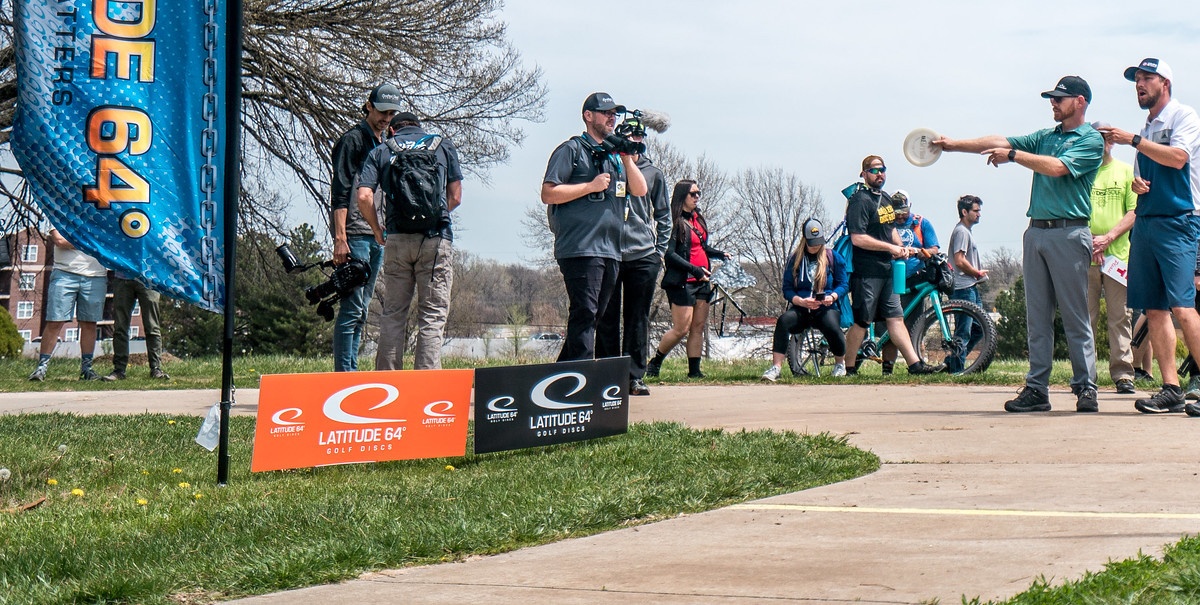 If you've got a video of an amazing disc golf shot going viral on your hands, there's really no one better to turn to for advice than Central Coast Disc Golf's Ian Anderson. As we mentioned before, CCDG caught an albatross from Philo Brathwaite on film, and it's likely the disc golf shot seen by more people than any other in history. It was also shared on ESPN's Facebook page and has over 43 million views there along with about 1.4 million views on CCDG's YouTube channel.

But the video took on a life of its own beyond just ESPN and disc golf-dom. The physics of the shot was covered by a show on the Science Channel and it also inspired a segment on comedy television show Tosh.0. 

Like GK Pro now, Anderson's channel experienced a huge surge after the video's release.

"I thought it would be big, and my suspicions were confirmed," Anderson said. "We got 30 or 40 million views on various Facebook pages, and subs went up by 30% in like two days."

Also like GK Pro, Anderson had little idea at the time about how best to capitalize on a video with that much potential, and there are things he would've done differently.

"I wish I had just shown the shot instead of the drone flight first, probably," Anderson said (interestingly, the Jones video also begins with a drone flight). "And I would've put a freakin' watermark on there. Everyone was great about giving credit, but it still would've been great to have my logo on Tosh.0 or the Science Channel. It's one of my life's biggest regrets if I'm being honest."

But there is one thing Anderson thinks he did right, and he said it's the main piece of advice he'd give GK Pro if they asked.

"Right when I first dropped it, I got hit by a ton of people, and I was giving it away for free and began thinking I shouldn't be doing that," Anderson recalled. "Then a viral video marketing company reached out to me. I did some research and they seemed on the up-and-up and I went with them, and then literally everything got forwarded to them."

The company handles requests to use the video and negotiates prices for its use, something Anderson said he'd have no idea how to do without putting a ton of research into the market value of viral videos. Now, Anderson has none of the stress that would come with negotiations about the video's use and gets a small payment every now and then.
How To Make The Most?

One of the hardest things for disc golf media companies is getting their footage seen by people who don't already play disc golf, which is why capturing a shot like the Jones ace can be such a godsend. Monetarily, such a short video is actually not worth much in the YouTube economy because it's too short to fit many ads into. However, it's like a sample that will entice people to enter a store, have a look around, and maybe buy a few things or even become a loyal customer. 

And those new loyal customers—or even just those who leave with more respect with disc golf than they had before—are the true benefit of a video like this to both GK Pro and the disc golf community as a whole. As more people become aware of disc golf and begin to take it seriously, the sport's standing in societal consciousness improves. 

So how can GK Pro and, really, the entire disc golf community make the most of the Jones ace? Keep doing whatever they can to get it seen by as many people as possible—share it on personal social media channels, play it for friends at work, and more—and make sure the people who do see it know where they can find more where it came from.