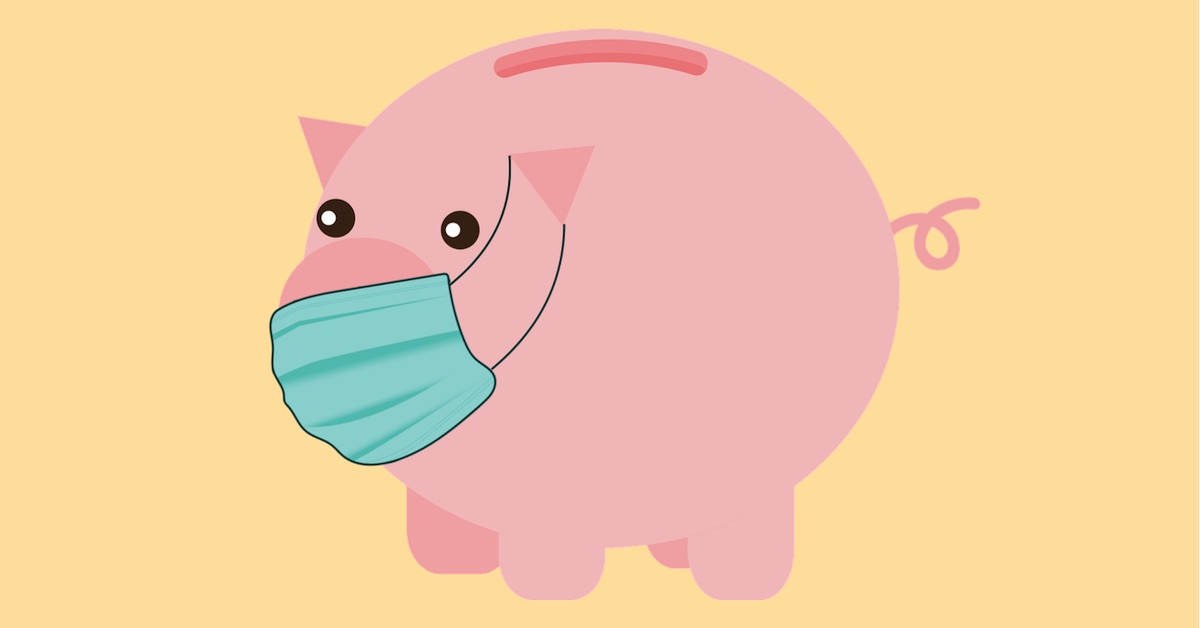 The following tip for tournament directors was first published in UDisc's Release Point newsletter in October. Its author, Dean Schaub, is an experienced event organizer and also co-hosts the Perfect Flight disc golf podcast, which focuses primarily on the European disc golf scene.

Our newsletter is delivered to subscribers on the first and third Wednesday of each month, and each one includes exclusive, useful content like you'll find below. Seth Munsey of Disc Golf Strong contributes fitness tips to the month's first newsletter and Schaub contributes advice for tournament organizers in the second.

Along with that content, the newsletter helps you keep up with our latest articles and news about UDisc and UDisc Live. 

To never miss a Release Point article and get the first look at content like what you see below subscribe to the UDisc newsletter.
5 Ways to COVID-Proof Your Disc Golf Event Budget
In these uncertain times, it's important to look out for yourself as a TD, and not least in the department of finances. Below I point out five areas of tournament planning that deserve special attention in an era when events may need to be canceled or rescheduled at a moment's notice and explain methods of dealing with them that could save you time and money if the worst comes to pass.
1. Cancellation Policy
Think ahead of every scenario in terms of a cancellation policy. You shouldn't be left holding the bag if your event is cancelled. TDing is already a labor of love where most of your working hours are not compensated, so create reasonable protections for yourself. 

When writing your cancellation policy, build in some conditions where partial refunds will occur and players may keep part or all of their player pack. Give the players an opportunity to express their generosity as well and give an option for no refund at all. Many members of our community are more than happy to help! Make sure that this policy has been agreed upon at the time of registration.  
2. Player Pack
As you plan player packs, it's good to take a few extra precautions these days. I strongly suggest avoiding anything personalized or sized at this time and, most of all, pick items that are easy to pack and ship. Additionally, consider items that have more universal appeal off of the course or that you are confident that you can sell at future events.
3. Event Name
Avoid including specific dates and years in your event's name, e.g., use The 17th Annual Disctacular (if it doesn't happen this year, next year is still number 17, right?) or something along those lines. This way materials you invest in now will still have relevance if you're left with them due to cancellation or rescheduling. Some manufacturers have policies which require the date and year to be on a disc, but times like these call for flexibility from everyone.
4. Expense Tracking
Look at your biggest expenses first, and make a detailed and fact-based plan on what will happen if your event needs to be moved or cancelled. Usually these expenses are facility rental, park permits, and catering. Be explicit and upfront with your plan, and make sure their policies work for you as well. Don't just assume everything will work out and get it in writing just to be sure!
5. Communication
Be as transparent as you can with your players, local club, and your vendors. If you are offering partial refunds while they keep player packs, let your players know where that money is going. If you work closely with one or two main vendors that sell at your event, look for a way to help them recoup lost income. Perhaps part of the player refund can be a voucher for their store – a concept you could build into your player pack from the outset.