Editor's Note on August 25, 2021: After the publication of this article, we were greatly saddened to learn from Quest AT's marketing director that the company's founder and "mad scientist," Steve Pearson (who we interviewed at length for this piece), passed away due to a pulmonary embolism. Our deepest sympathies go out to his friends and family. We will update this article with more information about Quest AT's future at a later date.


After publishing our guide to defunct disc golf brands, which gives brief histories of every disc maker that has had a mold approved by the Professional Disc Golf Association (PDGA) but stopped production, we received a few notifications that some of the brands we'd included weren't as defunct as everyone thought.

These brands had merely been in hibernation, waiting for the perfect time to reemerge into the sunny, warm spring of the 2021 disc golf market.
Two of those brands were Quest AT and Essential Discs. Interested to learn more about these companies' decisions to again make a play for market share in the disc world, we caught up with their respective presidents to get a clearer picture of the businesses' differing journeys and what their returns to the disc golf marketplace will look like.
The Rise, Withdrawal, & Return of Quest AT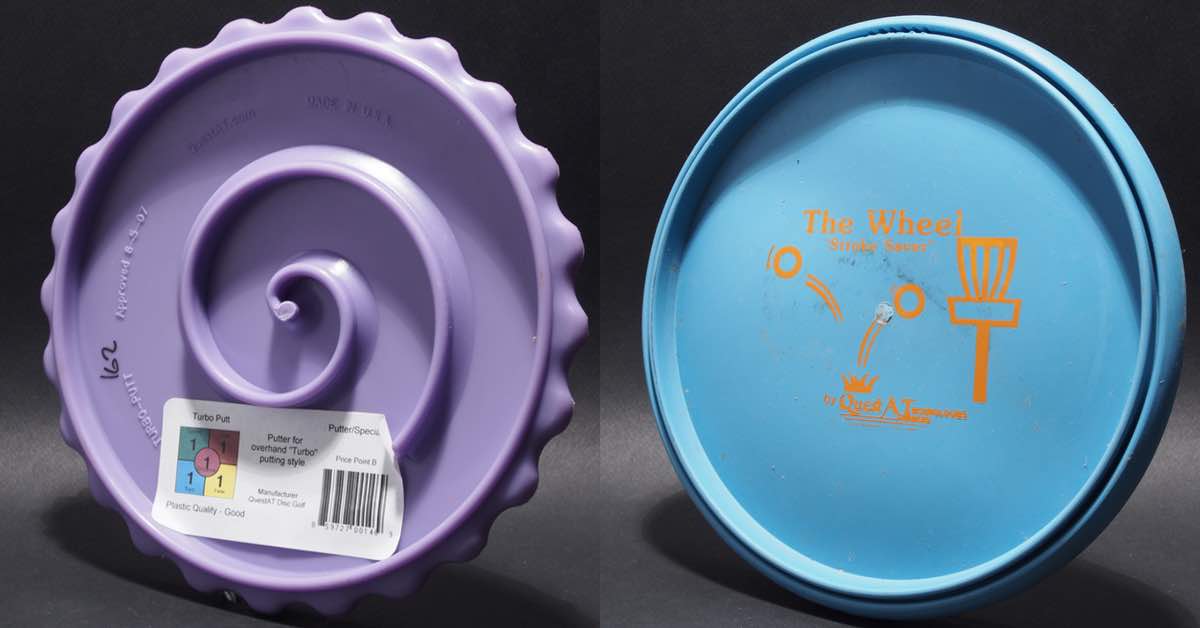 The Rise
Quest AT made its name by creating unique discs that were designed to out-innovate the competition. It's perhaps most famous for its Turbo Putt, a bottle-cap-shaped disc with a spiral track on the underside made specifically to accommodate players using the putting style it's named after. A controversy that disc created turned out to be an impetus for Quest to leave the market for a time...but we're getting ahead of ourselves.

Quest AT Found and President Steve Pearson said the whole endeavor started due to a mixture of readily available technology for disc molding and simple curiosity.
"I had a molding company in 2006 and I saw discs in the store," Pearson said. "So I put an ad in whatever magazine was popular at that time, Flying Disc Magazine or something, and Dave McCormack from Gateway called me and said, 'Can you build molds for golf discs?' And I said, 'Yeah, definitely.'"
Pearson – who lived in Chicago – said McCormack, owner of St. Louis-based Gateway Disc Sports, hopped in his car and was meeting with him within five hours.
"So we built three molds over the weekend, the first Odysseys," Pearson recalled.
Approved by the PDGA in April of 2006, there was an Odyssey approach and putter, midrange, and distance driver. The Odyssey lineup had an overmold design with a clear center and a colorful edge. (Disc golfers unfamiliar with the word "overmold" should know it's what you'll find on MVP discs or Innova's Nova.) But when the Odyssey lineup was released, the overmold concept – like pretty much every disc Pearson has had a hand in designing – was unique and surprising.

However, Pearson wasn't going to be defined by any single style of design. He kept developing ideas and claims he eventually created discs that were outdoing those of big names in the disc golf disc industry.
"I kept making new molds [and] then we came out with the Inferno," Pearson said. "We went to a tournament where, at the time, the [Innova] Wraith was the farthest flying disc. So I brought 100 white Infernos and had everyone at the tournament throw the Wraith and the Inferno, and the Infernos were all way farther than the Wraith."

The success of the Inferno inspired Pearson to continue iterating. He created the aforementioned Turbo Putt, as well as a disc designed specifically for rollers called The Wheel that had no distinct top or bottom. He also developed dimpled discs based on the idea that dimples would help with distance and stability like they do in golf balls.
The Withdrawal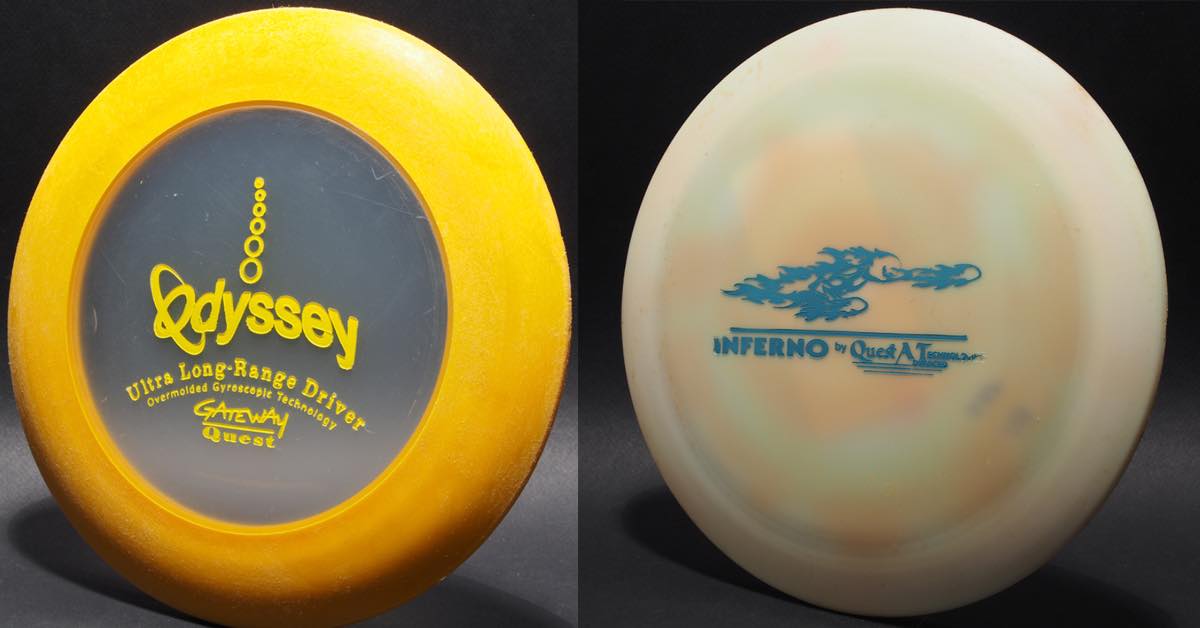 The biggest reason Pearson stopped producing discs for a time is what he said was a conflict with the PDGA over the Turbo Putt.

The Turbo Putt is one of only two discs to ever receive PDGA approval and then have it revoked (you can find out what the other was in the Destiny/Dynamic Disc entry in our "Guide To Defunct Disc Golf Disc Brands"). Discs require PDGA approval to be used in PDGA-sanctioned tournaments, and discs without PDGA approval are much more difficult to sell.

Pearson believes that though the Turbo Putt received quick approval, outside pressure on the PDGA from larger disc manufacturers forced the reversal of that decision. He claims that one manufacturer specifically said the disc was "not the spirit of disc golf."

Jeff Homburg, who has approved discs for the PDGA since 1989, said he had no information that could confirm or deny what Pearson said. However, he told us he didn't recall seeing any correspondence from large manufacturers and they wouldn't have changed how he viewed the issue in any case.

"It really came down to a definition of 'round' and clarifying what qualifies under that definition," Homburg said. "To me, the issue was more of a philosophical question of what was in the best interest for the sport of disc golf, not business concerns."

You can read a fuller account from Homburg of the Turbo Putt controversy in our profile  "Meet The Man Who Approved Your Discs."

No matter how the decision was reached, the Turbo Putt certainly went from briefly having PDGA-approved status to not. And with 10,000 discs already manufactured, Pearson had a sizable investment in a disc that now had a much smaller market. This incident led Pearson to become disenchanted with disc production and eventually take Quest AT out of the market.
The Return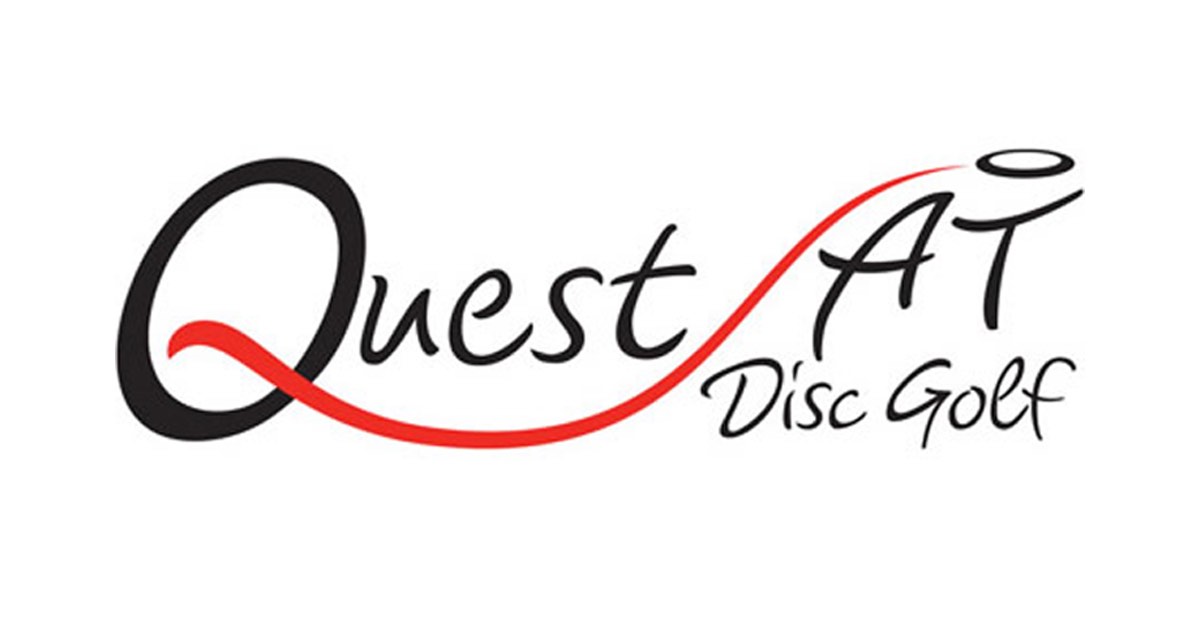 After more than a decade, Pearson once again heard and heeded the call of disc design. Having just purchased a molding company in Tavares, Florida, Pearson is ready to hit the ground running. 
"We're rebuilding a lot of the molds to make them run better," said Pearson. "So far we've got the Raging Inferno DT, the T-Bone, the Ultra Long-Range Driver. We've got a new Turbo Putt II which conforms [with PDGA standards], and the Brick. I think we've got five other molds." 
This time, Pearson has kept in contact with Homburg to ensure that his creations are PDGA-legal prior to their development or manufacture. 
During Pearson's absence, the market has changed quite a bit. He recalls around 21 brands at the time of Quest's launch, and there are over 120 now. Entering a market with that amount of saturation could seem difficult, even for a brand with name recognition. Pearson's marketing director is Alan "Upshot" Brown, who is confident in Quest's outlook.
"Marketing today is not that complicated; it is just time-consuming," Brown said. "Re-entering the market is easier for us since we have 20-some approved molds already and we are still widely known. We can sell every Turbo Putt we can make, and that disc is not PDGA legal. The marketing strategies ahead will be focused on social media, tour sponsorship, and the contacts we have made over the last 20 years."
Brown was the first outside hire during the launch phase of Dynamic Discs and knows how to market a brand. He first met Pearson in 2007 and is excited to work with him now.
"What makes Quest unique is Steve – or as I call him, 'the mad scientist,'" Brown said. "This man has never played disc golf, but he has a passion like few I have met. He really grasps flight dynamics and loves to think over the possibilities."
Infinite Discs and other suppliers have old runs of Quest discs for sale, but once Quest has completed their design and manufacturing phases their new and improved discs should hit the market.
Essential Discs: A Comeback Sweet as Honey?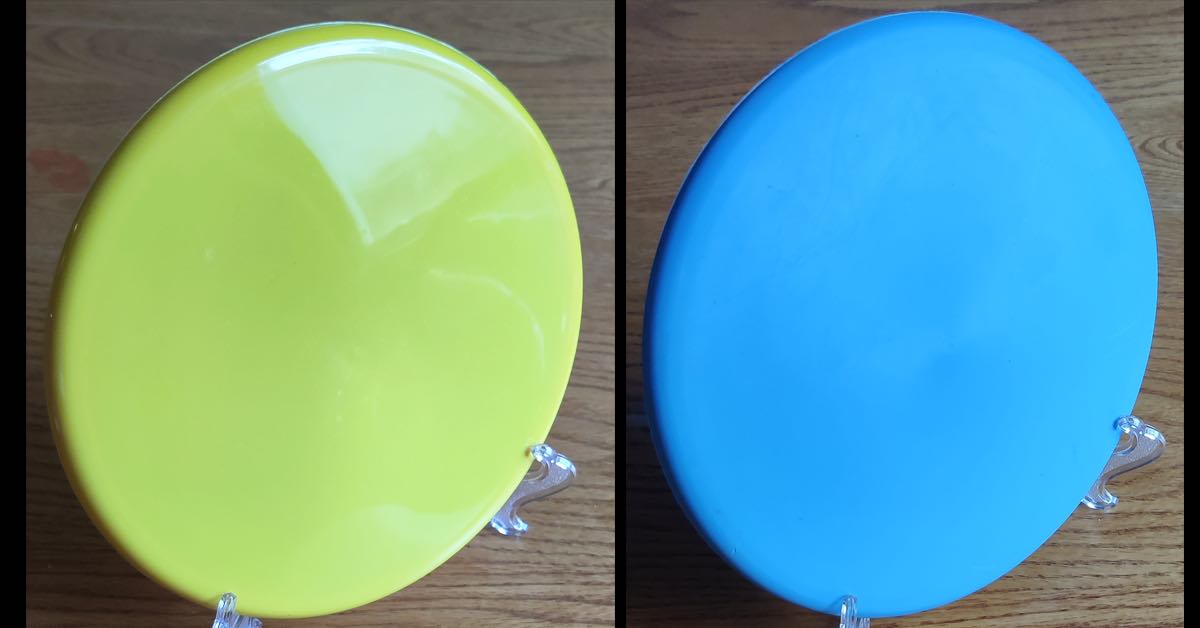 Meet the President
Essential Discs president Larry Leonardi has a unique affiliation with discs. Originally an Ultimate Frisbee player, he first got into disc golf because he found it to be a miraculously efficient form of physical therapy for multiple herniated discs in his back.
"By 2005, I was basically in a wheelchair," Leonardi said. "By 2006, I had been through three bouts of rehabilitation, where they were having me do stretches and exercises, trying to make everything better."
Along with that, he had tried numerous medications – nerve stimulants, nerve blocks, pain medication – but nothing worked. His neurosurgeon was apprehensive about back surgery but gave Leonardi a six-month ultimatum: get better or schedule the operation.
Despite his ailments, his friends dragged him to Oshtemo Park in Kalamazoo, Michigan. He ended up returning again and again, and his friends' dogged support brought him the mental positivity he needed. Though his surgeon felt the rotational movement of disc throwing was unconventional in healing herniated discs, the results spoke for themselves.
Leonardi eventually started Essential Discs in 2011 as a company focused on organizing and promoting tournaments in Michigan and nearby states. Because disc golf helped give him his life back, Leonardi wanted to do everything he could to grow and support the sport.
He started working with local clubs and municipalities and developed relationships with other organizations, all with the main goal of getting disc golf in the spotlight. He also sponsored young players early in their careers, including touring pro Reid Frescura. Leonardi said he even proposed a sponsorship to Catrina Allen, but she declined.
The Discs Then & To Come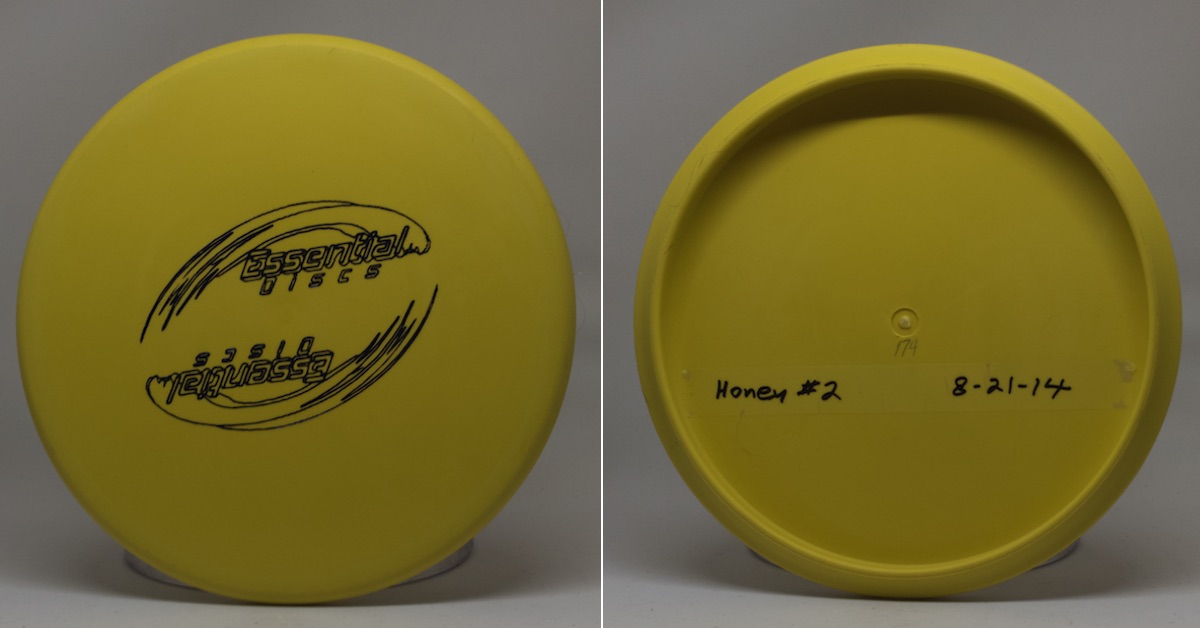 Outside of disc golf, Leonardi works as an environmental consultant, and the same knowledge that aids him in that profession helped get him interested in designing discs.
"I ended up having a background in chemistry, geology, physics, and biology," Leonardi said. "So I used the knowledge base of physics that I learned in school to figure out what kind of aerodynamics I needed for the disc I wanted."

The first disc he designed (and the only Essential Disc on the market as of yet) was a putt-and-approach disc called Honey. Once he had a design, Leonardi – like Pearson of Quest AT and many just getting into disc golf disc production – found his way to McCormack of Gateway to get feedback and advice. Leonardi had high praise for McCormack's expertise and said it helped him fine-tune the disc design and perfect the mold.
In 2015, Leonardi had his first run of Honeys in soft and hard plastics – what he called Graphite and Carbon, respectively – and he sold them at tournaments and online. They found their way into capable hands and were reviewed well, inspiring Leonardi to increase their plastic quality. However, Leonardi had some difficulties in getting premium plastics from Gateway and decided to start from scratch and make the disc outside of already established manufacturers.

Leonardi didn't make the choice lightly, but he was sure it was necessary in order to have a better product. The path to creating superior discs wasn't smooth, though.
"In 2017, we decided to move injection shops because the place we were working with did not have enough experience working with thermoplastic urethane and we were basically throwing away thousands of dollars on discs which could not be marketed," Leonardi said.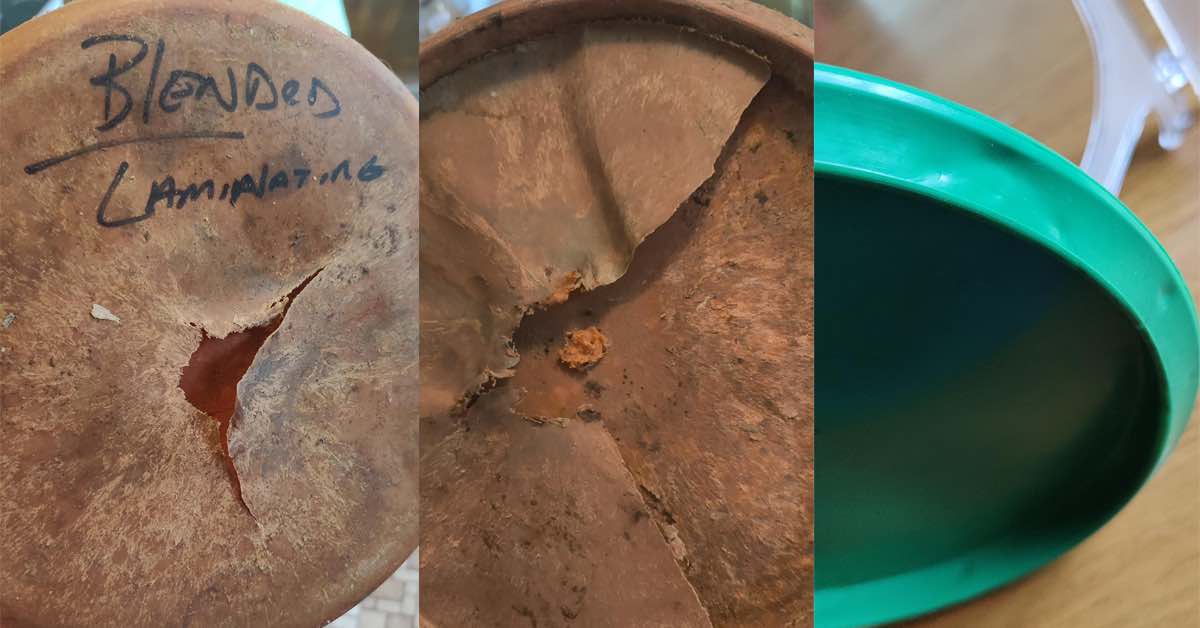 Once the right manufacturer was found, there were still many other hurdles to revive the Honey.
"It took one year to find the finances to laser scan the mold inserts, find a reasonable mold builder, and have a mold built for the inserts to be placed into," Leonardi said. 
The company Essential now works with typically makes parts for the automotive and furniture industries, along with medical devices. Once the pandemic hit, all of their plastic went to hospitals to aid in the pandemic response. Leonardi was eventually told that a run of his discs was doable, but it would need to be smaller than originally planned. The price quote also increased by the day, leading to some difficulties in balancing profit margins. 
"We're working right now with an order which should be done in August, with the run of about five or six hundred new Honeys with the relaunch of our Michigan-based plastic," Leonardi explained. "And then in October, we're officially launching our premium plastic."
The new Honey was reviewed by DGPuttHeads and received a thoroughly positive review, being compared similarly to the Discraft Zone and Dynamic Discs Suspect. They also got to try the lightweight Helium plastic Honey, a prototype plastic in the works for slower arm speeds.
Two more discs are in the pipeline at Essential, with Leonardi attempting to have one of those out by the end of the year in another plastic blend dubbed Mercury.
Looking to Make a Splash

As these brands again enter the market, there are opposing forces in play. In their favor is the obvious: There's a huge wave of new disc golfers that have taken to the sport since the pandemic, which means their potential customer base has significantly increased since they were last aiming for market share. The other, though, makes their outlooks less rosy: The plethora of disc brands (established and recently launched) already on the market seeking their own prime spaces at disc golf shops and in influential players' bags.

What's for sure is that both brands have passionate people behind them looking to make a splash in modern disc golf. Only time will tell if the combination of their product quality, marketing, and customer satisfaction rates make those splashes nearly invisible or like tidal waves that keep them in the market for the long term.