This article is a guest piece by Benjamin Smith, the CEO of FlickLine, a company that works in the Maritime region of Canada to grow disc golf through course building, running competitions, and organizing other disc golf-related events. This post is adapted from one previously published on FlickLine's site.
At UDisc's 'Release Point' blog, we're always excited to share great stories about disc golf. If your business has its own interesting, disc golf-related story, we'd love to hear about it. Contact us at releasepoint@udisc.com.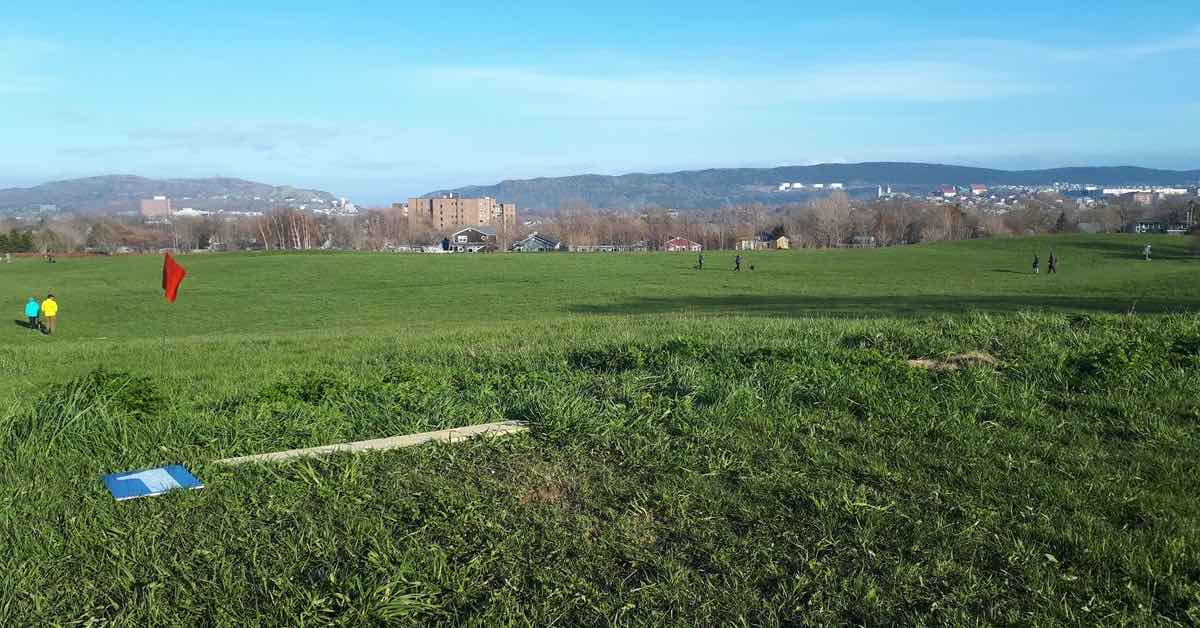 In late May 2021, I planted the eastern-most disc golf baskets in North America in St. John's, Newfoundland, at Confederation Hill Disc Golf Course.

I know these baskets won't actually grow, but the people around them will. Every morning, those baskets will be the first on my continent to greet the sun. There is something in that image that fills me with warmth every time I focus on it. That warmth is doubled when I think about how quickly the community of St. John's embraced those baskets as their own.
If you've been to Newfoundland, you already know how genuine and welcoming the locals are. If you have not been there, do yourself a favor and make the trip – then make it again as often as you can.

St. John's is the provincial capital of Newfoundland and is located on the far eastern side of the island. It is a vibrant and colorful town filled with windy streets that have been carved out of hills made seemingly out of solid rock. It is home to multiple universities, lively pubs, and all the amenities anyone could want in a city.

It also has quite possibly the nicest people in the world, and to say they were ready for disc golf would be a massive understatement.

I came to install the course in St. John's after months of consultations with a local Ultimate player who saw the need for a disc golf course, and, like all good project managers, he envisioned exactly how disc golf could fit in and thrive in the local culture. He and his crew were diligent and detailed. They formed an association, solicited grants, and spread the word throughout all the communities to which they had access.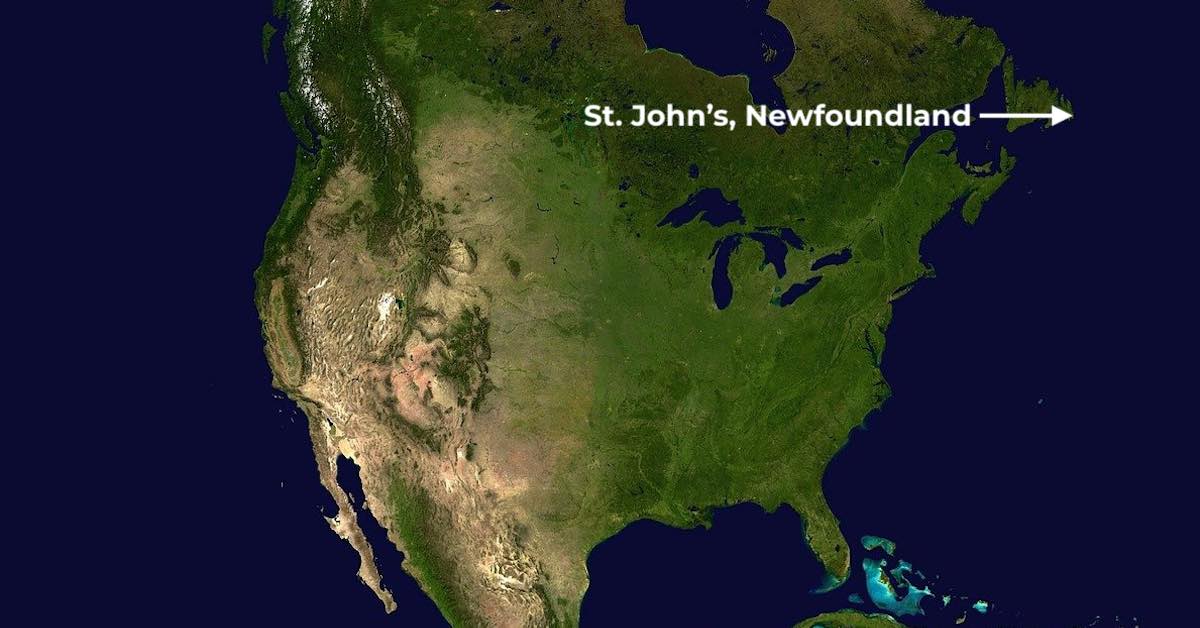 It turns out his vision was spot on. Within only a few hours of me first stepping in the park, I had set up flags around the space which marked the potential course. At lunch that day, a group of five stopped by and played the flags. It wasn't hard to see something special was happening.
When you see people that excited, it makes you want to work twice as hard. By the end of the first full day, eight baskets were installed. Ten rounds were played on those eight baskets. By sunrise the next day, all ten baskets (nine holes plus a practice basket) were in and before 8:00 a.m. we had players arrive at the course.

One of the downsides to the current COVID-19 situation is that we can't host opening day events in our typical celebratory manner, so this course "opening" was meant to be low-key, and the course itself was built to allow the local players a simple place to play during the pandemic. With public health in mind, we had made a plan that I would come, work by myself, and get the course into an open and playable state for anyone lucky enough to live in St. John's to enjoy. When restrictions lifted in the summer, I and many other FlickLine players would make a return visit to Newfoundland and officially open up the course.

But even without a grand to-do, within 12 hours of the last basket being buried in the ground, over 40 different people came to play the course. For many of them, it was their first time ever playing disc golf and almost everyone played multiple rounds. By the time 36 hours had passed, those numbers had doubled.

It would be easy to assume that many of these players were, in local parlance, "come-from-aways" who knew about the game before and traveled to St. John's to play a new course or Ultimate players looking to cross over, but that was simply not the case. Local families and neighborhood kids made up half of the players.

And more people than just the players benefited from the course. Dog walkers, neighbors, and the general public all seemed to have genuinely positive reactions. A local Play-it-Again store even started carrying a selection of discs, and by 10:00 a.m. on the first day, that store was already seeing them fly off the shelves, so much so that a second order was placed by Monday morning.
There is not a metric I have available that could make this course feel more successful. Although the course is simple in its design and modest in its features, it's a perfect fit for this time and space. There is no question that this course will be the foundation that grows the game on the eastern part of the Newfoundland and Labrador province.


Read Smith's full original post on FlickLine's website, which includes Smith's further disc golf adventures in western Newfoundland.