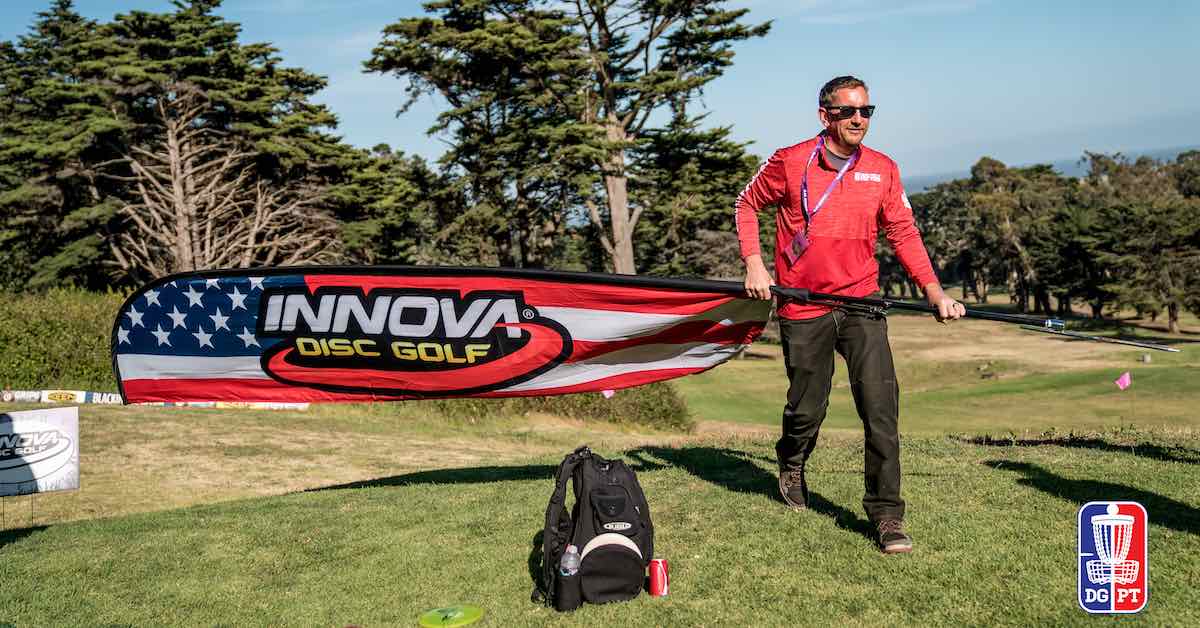 The first time Sean Jack ever sold a company on investing in disc golf was 2012. He was the tournament director of that year's iteration of the San Francisco Safari, an iconic event at Golden Gate Park that has been going on for longer than the park has had a disc golf course.

Though the event was just a B-tier, Jack wanted to make it as special as possible for participants, and getting some added support from a sponsor could help make that happen.

"I had a friend who worked for a small brewing company called Anderson Valley, which actually has a disc golf course on its property," Jack recalled. "I approached him and said, 'Disc golfers like beer. You guys make it. So how about a title sponsorship on our tournament?'"

That simple logic was enough to get the ball rolling, and Anderson Valley ended up partnering with the tournament as its title sponsor.

"I think it was for $2,000 – a small amount of money, but a huge amount to me back then," Jack said. "And they also donated some products for the players' party."

Fast forward a little over eight years, and selling companies on partnering with disc golf is now Jack's full-time job. The Disc Golf Pro Tour (DGPT) hired him as their Director of Partnerships in late fall of 2020. It's a dream job for Jack, who says that brokering successful partnerships gives him "the same kind of rush as doing well on the course," but taking it doesn't mean a carefree life. Part of the onus of keeping the DGPT – a privately owned entity running the most popular tour in professional disc golf – financially viable is now on his shoulders.
What background has made Jack feel prepared for that sort of pressure, and how does he plan to tackle the issue of convincing companies outside the disc golf sphere to invest in the sport? We talked through those issues and others in a recent conversation with Jack.
"Maybe I Want to Offer You a Job"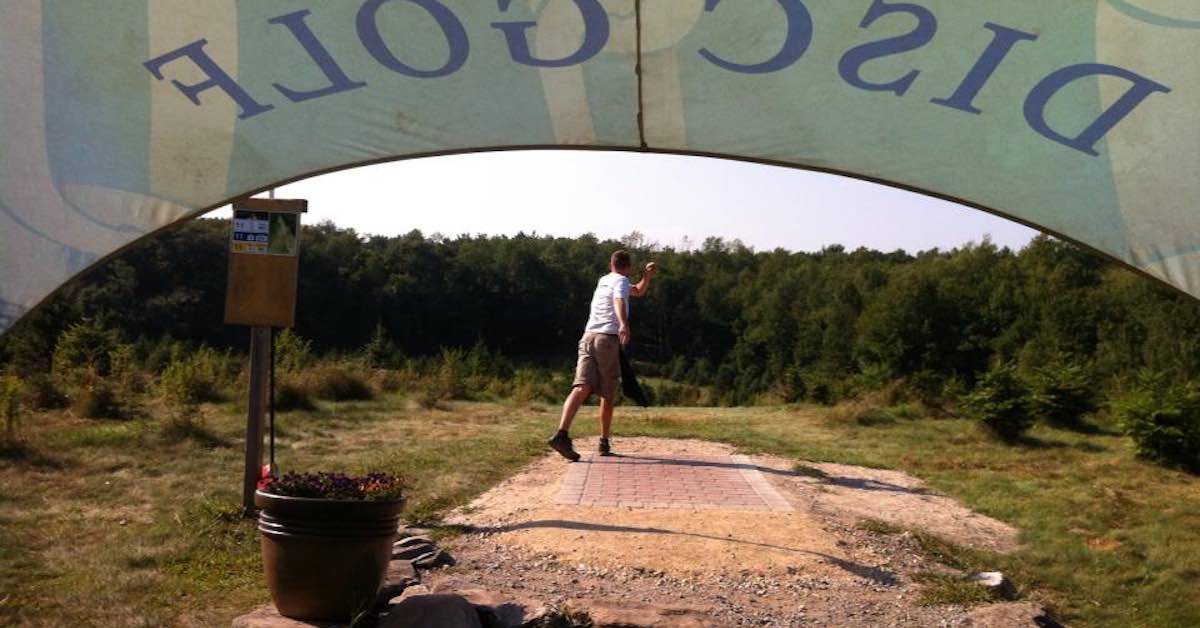 The road Jack took to his current position is a familiar one for many disc golf professionals. He had a love for disc golf and experience in a profession outside the sport, and he found a way to mix work and passion.
Before taking on his new role with the DGPT, Jack worked for a small blog called FunCheapSF.
"It's an event discovery platform for all the free, fun, and cool things going on in the area [of San Francisco]," Jack said. "And starting in 2011, I was their one-man show to generate e-mail sponsorships, advertorials, affiliate market campaigns, selling tickets for events. And we'd even host our own events that I'd get sponsors for."

That was the job he was doing back in 2015, a time when he was also a member of (the now-defunct) Vibram disc golf team that was headed by Steve Dodge, the founder of the DGPT who sold the tour to its current ownership in late 2019. Alongside running Vibram's disc golf operations, Dodge was then building toward the launch of the DGPT that would happen the following year.

One day, Jack was talking with Dodge and other members of team Vibram about a tournament they were planning to attend. After hearing Jack talk about the tournament's sponsors for a bit, Dodge got an idea.

"He asked me, 'What do you do for a living?'" Jack recalled. "I said I worked at a small blog in San Francisco selling digital ad placements and event sponsorships. He said, 'Really?!...Maybe I want to offer you a job.' I asked, 'Doing what?', and he said,' The exact same thing you're doing now.'"
The job was finding partners for Dodge's upstart tour, and Jack took Dodge up on it. Interestingly, this means that Jack has been helping to create partnerships for the DGPT since before its first event ever happened. It's just that the tour's increased success in 2020 has finally allowed it to bring him on as an employee rather than a freelancer.
What Businesses Should Partner with Disc Golf?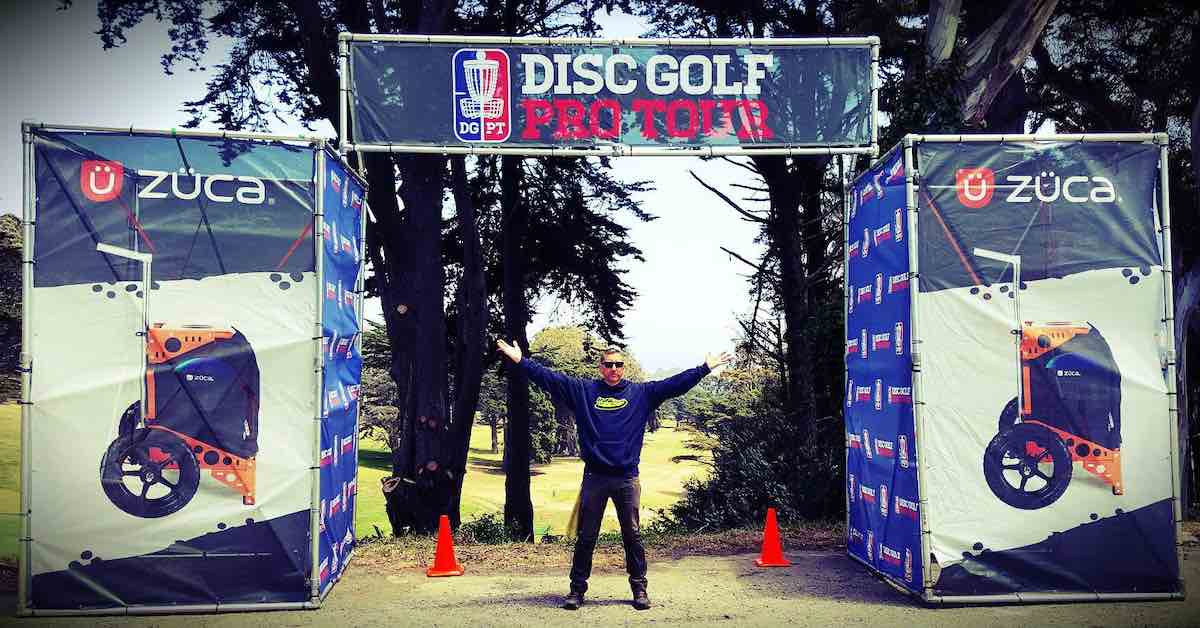 Something many see as essential to the growth of professional disc golf is attracting partners that are non-endemic, meaning that they don't sell products specific to disc golf. We asked Jack what sorts of non-endemic companies he planned to target, and he identified three markets he believes would resonate with disc golf's audience.

The first of those he saw as self-evident.

"Outdoor equipment and outdoor apparel for sure," Jack said. "Disc golfers love the outdoors, right? We buy products for camping, hiking, cooking outside, and traveling. We wear clothes that are dry-fit and form fitting. So I've been trying to get an outdoor goods company for four years, and I'm hoping in 2021 that I can bring a partner like that to the table."

Along with outdoor equipment companies, Jack believes disc golf's fan base would be receptive to craft beer and products utilizing CBDs. On the beer side, Jack said there was "obvious synergy" between disc golf and craft beer cultures.

"A lot of breweries already host putting leagues, and some breweries have courses on their property – it's just such a natural connection," Jack said. "Disc golfers are brewers, brewers are disc golfers."

As for CBDs – short for cannabidiol, which is an oil made from cannabis often used as a natural remedy – he believes creams and lotions aimed at easing muscle and joint pain made with them could interest a significant number of disc golfers.

"Muscle aches and things are just so common [among disc golfers]," said Jack. "If you can become the official CBD of disc golf, you're going to see returns on your investment."

Some who have followed corporate partnerships in pro disc golf may remember that Jack previously brokered a deal with the company absoluteXtracts, which sells cannabis products meant for recreational use, to be the title sponsor of an event he directed, the 2019 San Francisco Open. This deal caused some controversy over whether working with such partners upheld stereotypes of the sport that damage its legitimacy.
When asked whether the DGPT's new ownership was open to such deals in the future, Jack said the matter was moot. In late 2019 (after the SFO), the PDGA put a rule into effect that no event that's Elite Series or above (which includes DGPT events, National Tour events, and Majors) can partner with a business that "promotes federally or nationally illegal activities or controlled substances." Cannabis is still technically federally illegal despite some states legalizing it for recreational purposes.

If you're wondering, CBDs do not contain enough THC – the chemical responsible for cannabis' effects on the brain – to be federally illegal. However, if Jack lands a CBD company, sealing the deal will require a waiver from the PDGA Board of Directors.

Though he didn't mention specific companies, Jack shared that he currently has "more non-endemic leads than [he's] ever had in history," including from businesses that focus on snacks and cider.
Why Should Businesses Partner with Disc Golf?
Jack has one major responsibility in his new role: convincing companies that an investment in professional disc golf is likely to pay off. He explained that the recent explosion of interest in the sport resulting in part from conditions created by the pandemic has made this mission easier than ever before.

"Three years ago, I used to say that disc golf was missing a zero in terms of viewership and engagement," Jack said. "But now we've got it. Jomez videos are getting a quarter million views and sometimes a million. And when you have a million, that's something you can take to a chief marketing officer that's noteworthy. The DGPT did 20 million views in 2020. That's a number you can take to an executive that makes sense."

Jack also said that getting the broadcast networks to feature the sport, like the production of the DGPT Championship shown on ESPN2 in late 2020, helps decision-makers see "a fringe sport" as legitimate.

Still, even if the numbers "make sense," Jack thinks the hardest aspect of his job is conveying to potential partners just how much sense an investment in disc golf makes. He said that it's difficult to convey how quickly the disc golf community warms and becomes loyal to companies that support the sport, like how it reacted to investment in disc golf from a belt company most any fan of pro disc golf will be familiar with.

"Take GRIP6 for example," Jack said. "They're just belts, but everyone I know wears one. Why? Because three or four years ago, they raised their hand and said, 'We're the official belt of disc golf,' and we all said, 'Sounds good.' Clearly, they've invested a lot into the marketing and are really savvy at digital marketing, but one of their founders said to me one time, 'Help me discover the next disc golf.' What other sport is as crazy as we are?"
The easiest way to clear the hurdle of getting companies to understand the unique nature of the disc golf market, according to Jack, is when there's a disc golfing employee advocating for the sport already. Jack said that's precisely why a big company like Bushnell – a high profile addition to DGPT's partners in 2020 that specializes in devices like binoculars and rangefinders – decided to test out the disc golf market. An employee there is an avid player and spearheaded a project that resulted in a rangefinder geared specifically toward disc golfers.

And if Jack had it his way, that's how most of the DGPT's partnerships would start out.

"As a sales guy, I never want to cold call anyone ever," Jack explained. "I want to work with someone inside the company who's passionate about the sport to tell the story to a decision-maker and then introduce me into it. That always works better."
2021: A Year to Coalesce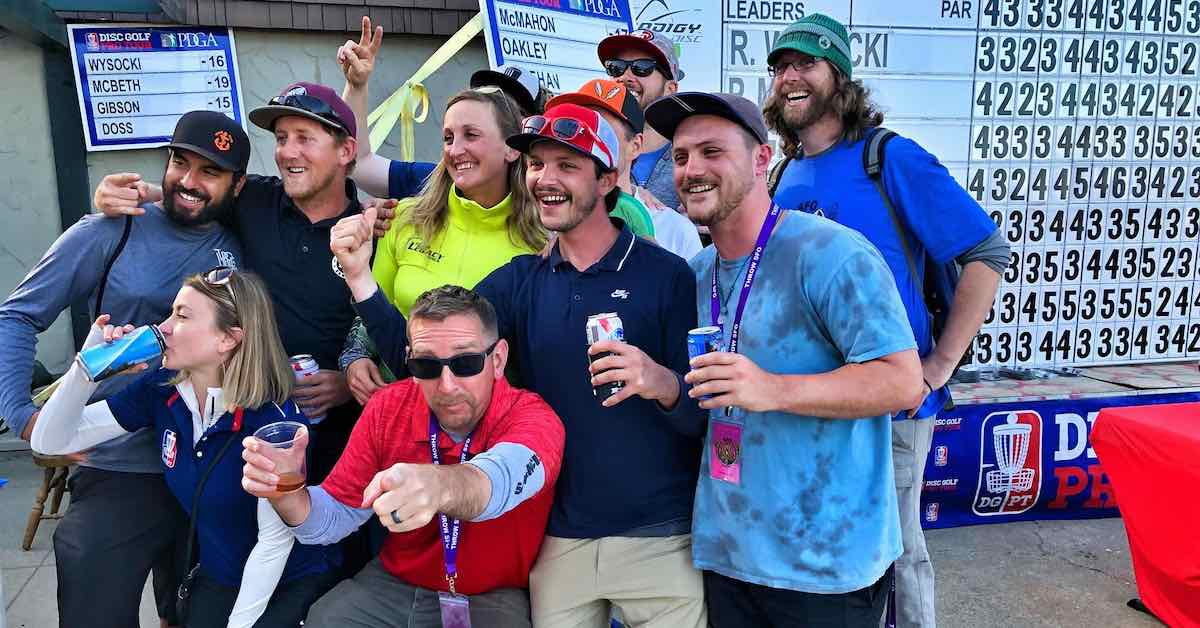 Though securing non-endemic partners is a major goal for Jack, he hasn't lost sight of the importance of fostering and maintaining healthy business relationships with disc golf-focused companies, which make up the bulk of DGPT partnerships. However, he acknowledged that the more the tour's popularity grows and businesses want to attach their names to it, the more disc golf companies will need to be willing to invest to remain high profile partners.

"I don't want to box out grassroots organizations from working with us," Jack said. "But I can tell you that the media team would like to cut the number of commercials we have to create a better viewer experience. What happens then? You have to increase price. That's simple economics."
But Jack doesn't believe that those economics should lead to in-fighting among disc golf companies. He thinks that there is almost unlimited potential for the sport to grow – that is, if people and companies depending on that growth work together to foster it.

"Coalescence is my driving principle for 2021," Jack said. "This is going to be an important year in our sport with a lot of maturation points, and I want all partners and all stakeholders in the sport to row in a similar direction while we're experiencing growing pains. We need to grow the marketplace, and we can only do that if we're all working together.

"We're not fighting over a finite amount of money, especially now," Jack said. "The sky is the limit."