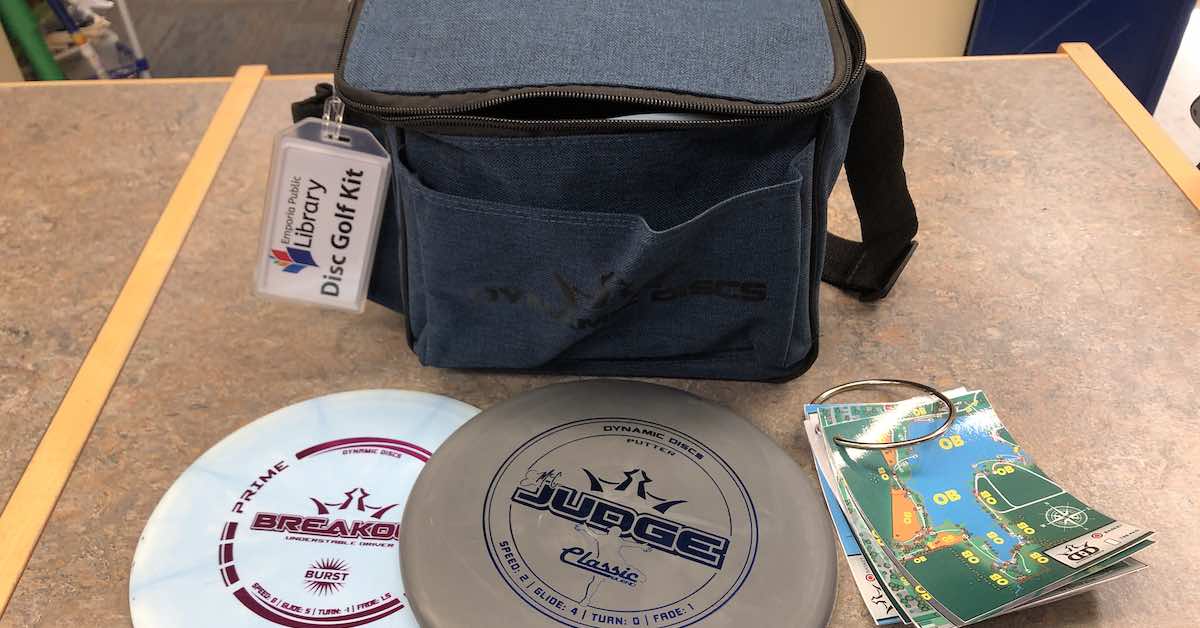 While exploring my local library recently, I stumbled on their "Library of Things." This part of the collection had devices and equipment like a karaoke machine, cake decorating kit, and even outdoor games like cornhole – and you could borrow them just like books.
Something I didn't see, though, was disc golf equipment.
But my experience made me wonder if other libraries do have disc golf in their collections, and, sure enough, a little research unearthed a number of libraries around the world that lend out disc golf gear. I got in touch with two in the U.S. and learned how disc golf aligns with the mission of libraries to support lifelong learning, what their disc golf equipment loan programs are like, and how disc golfers can make a strong pitch for disc golf to their own libraries.
How Disc Golf Aligns with Libraries' Goals
Libraries serve as a central gathering place for individuals of all ages, abilities, and economic statuses to access vital information and resources. They seek "to enhance learning and ensure access to information for all" according to the American Library Association.
In recent years, many libraries have expanded their services to support community health initiatives. In the United States, for instance, some help the public navigate healthcare signup, served as COVID-19 testing sites during the pandemic, and even have fitness programs.
This commitment to broad access is one shared by the disc golf community, which often touts the sport's low barrier to access. Ninety percent of disc golf courses are free to play, and you don't need any fancy equipment. A single disc is enough to get you started.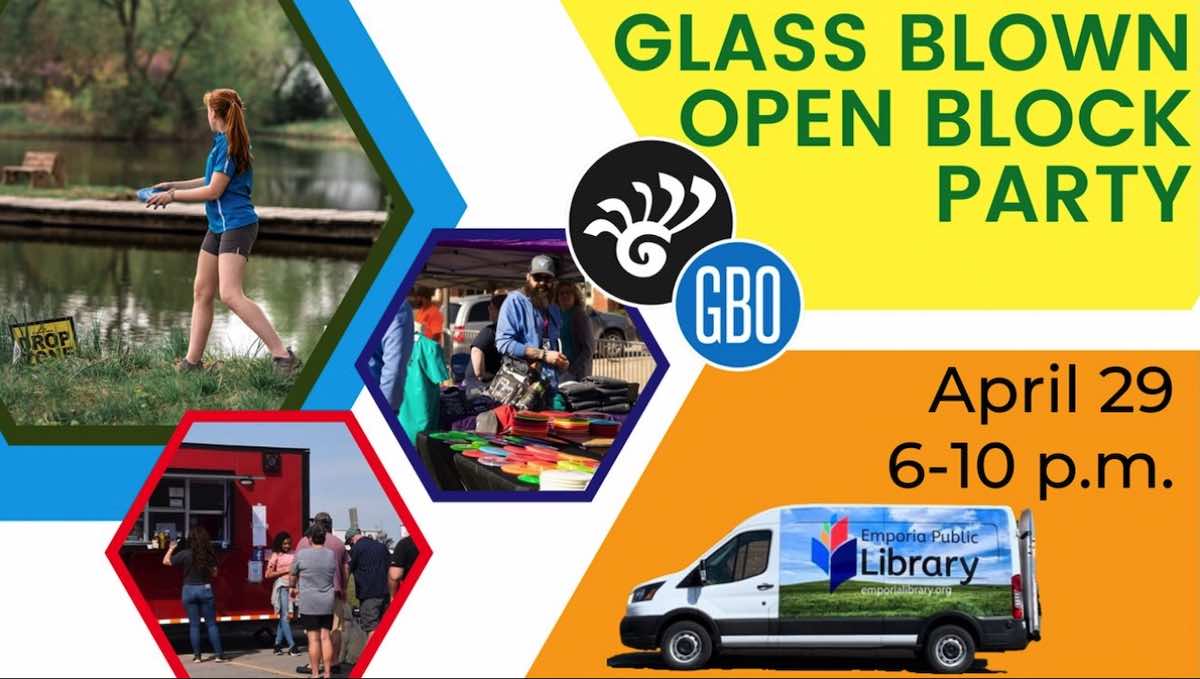 However, access to discs can still be a barrier to many new or aspiring players that may not have the money to buy discs or aren't ready to make the investment.
"Starting a new sport or hobby can be very expensive, especially if you're not sure if you'll like it yet," said Molly Chenault, Public Services Librarian at a library in Kansas which offers disc golf kits for check out. "People may not want to commit, and that may be a barrier for some people that might want to play disc golf."
It can also be intimidating to visit a disc golf shop if you've never played before or don't know what you need. Additionally, rural communities or communities without an established disc golf scene may not have local shops that sell golf discs.
"It can be intimidating to go into a storefront of something they've never done before," said Chenault. "But, if you're at the library, it makes it very approachable."
Disc Golf Comes to a Library in America's Top Small Town for the Sport
Chenault works for Emporia Public Library in Emporia, Kansas, which is the home of disc golf equipment company Dynamic Discs and is also the United States' best small town for disc golf. It's a place where most of the populace lives fairly near a disc golf course, but not everyone has the equipment to enjoy one. Seeing a chance to help Emporians take up a healthy pastime readily available in their hometown, the Emporia Public Library added disc golf equipment to the collection in 2019.
Part of Chenault's job is helping with collection development, ordering books, and developing kits.
"What we try to focus on at the library – because libraries are not just books – are community needs," she said.
Since Emporia hosts a large professional disc golf tournament each year, Chenault was familiar with the sport's pro side but was curious how a regular person could find out how to play.
"I'm not sports inclined, so if I can't figure it out, then other people aren't going to be able to either," said Chenault.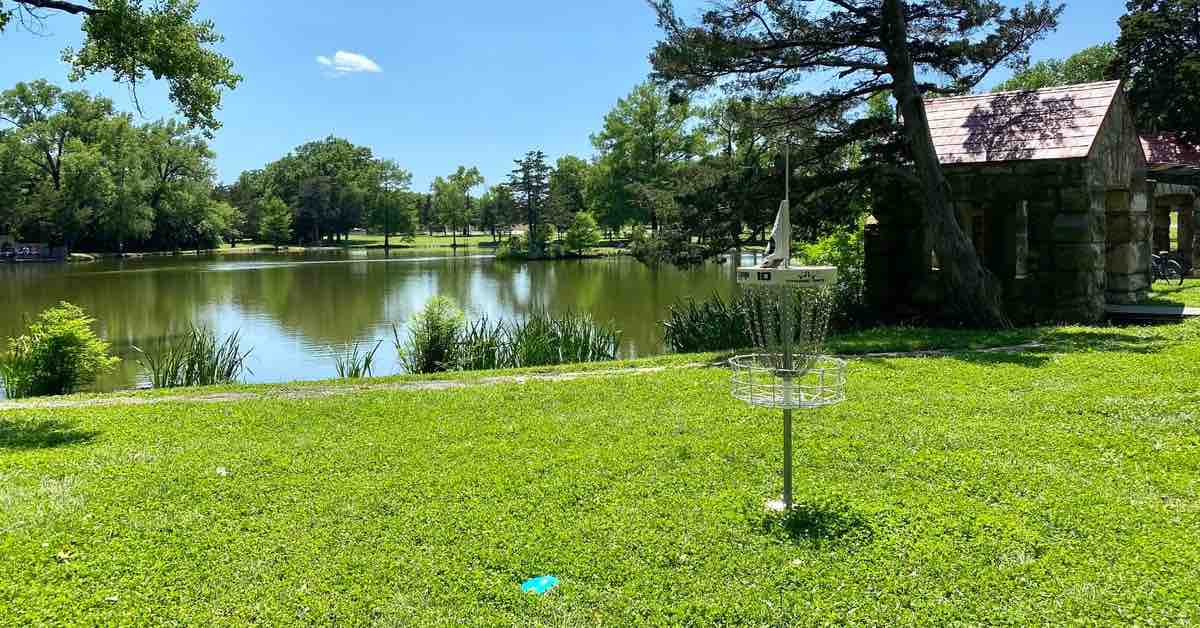 Chenault contacted Dynamic Discs to learn more about disc golf and what the library would need to add a disc golf kit to its collection.
"They were really great with working with us and explaining what you would need," said Chenault. "They got us all of the things we needed, and we put it together into a little package that one of our community members can check out, use, see what disc golf is all about and if they want to invest their time and money into it."
Dynamic Discs donated the kits, which include a starter set of three discs, a carrying bag, and a spiral bound notebook of course maps in the area. The library has also added a laminated copy of the Professional Disc Golf Association's Official Rules of Disc Golf and information about courses with water hazards.
"It is a library kit, so we hope they don't end up in the pond," said Chenault. "I included information about water features and information about courses that don't have water features. We would like you to return all of the discs and if you don't want to risk it, here are some course options."
Perhaps thanks to these precautions, the library hasn't had issues with individual discs going missing.
"There's always a chance that someone will love the kit so much that they do not bring [it] back, which has happened and is why we're adding a couple more kits to the collection," said Chenault.
Library card holders can check one disc golf kit out for one week (the one-kit-per-card rule stops one person from checking them all out at once). In the summer, the kits regularly circulate through the library system. If a disc goes missing, there is a $5.00 charge.
Budget-Friendly & Easy to Manage: Disc Golf Kits at St. Louis County Library
As an avid disc golfer, the deputy director of Missouri's St. Louis County Library Eric Button thought it would be great to add disc golf sets to the library collection and successfully proposed the idea to his library's administration.
"These kits were designed with novice players in mind, people who are just getting into the sport," said Button. "For example, my family bought a similar kit during the pandemic. Now, both of my sons and I play regularly and we own about 30 discs of our own. That is what we hope these kits offer to the community."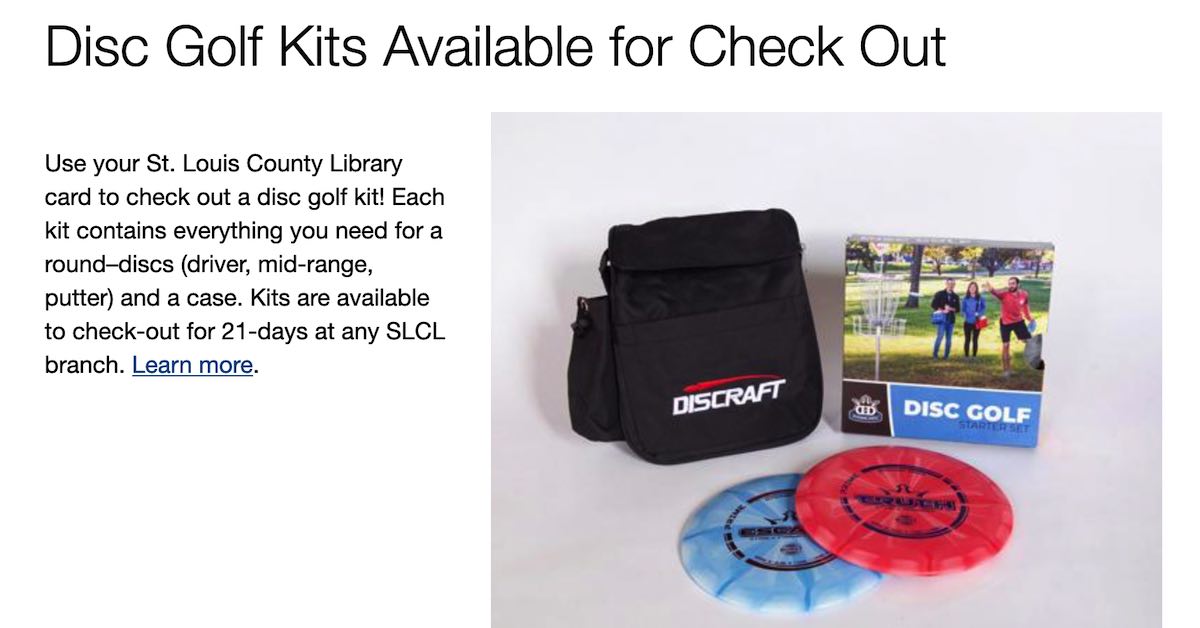 Disc golf was a minimal investment for the library, which purchased its gear through Amazon using the library's collection funds. The library found researching and shopping for equipment straightforward since they were just interested in a starter set and simple shoulder bag.
"The cost of the kits is very reasonable," said Button. "The kits don't cost much more than some of the books that we purchase."
The disc golf kits are just one part of St. Louis County Library's extensive Library of Things, but they're one of the simplest for the library to handle.
"Many libraries circulate items that fall into the 'Library of Things' category," Button said. "For St. Louis County Library these include telescopes, binoculars, fort building kits, fishing poles and tackle boxes, musical instruments, puzzles, tabletop games, hotspots, Chromebooks, portable projectors, and – soon to be added – pickleball equipment. All of these require different levels of special handling, maintenance, policy, and procedure development. Disc golf kits are one of the easiest to manage."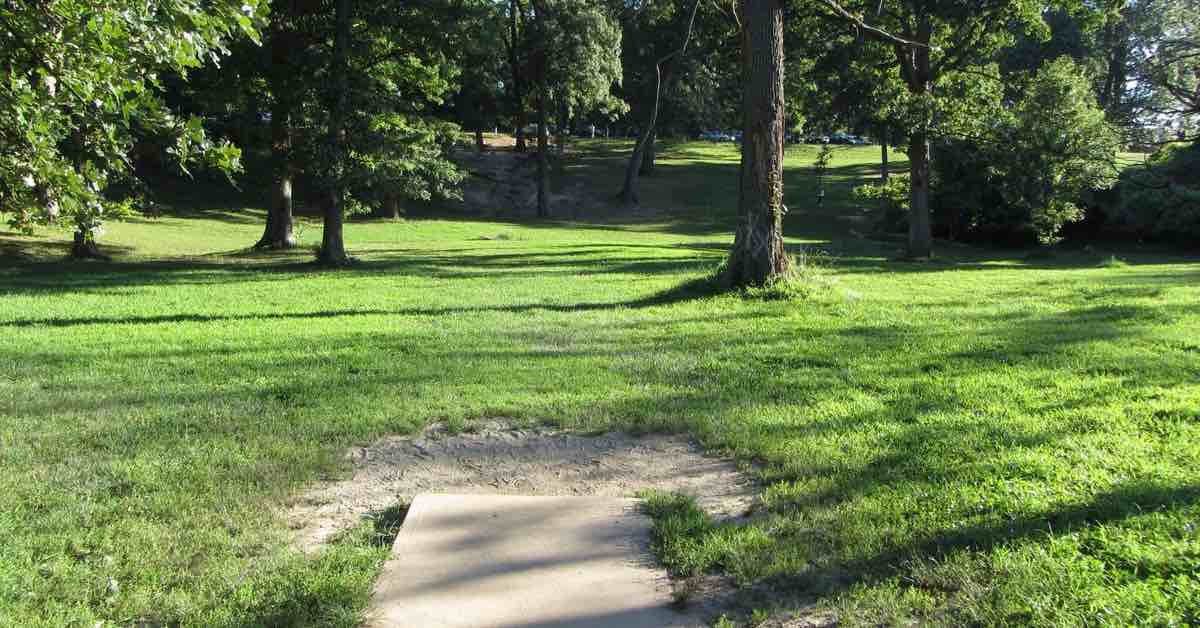 The kits have been very well received by the community, as well. With a maximum check out time of three weeks, the 40 available kits have been checked out 253 times since March 2022. Like for the Emporia Public Library, lost discs are a rarity.
"We have only replaced two to three discs since we started the program," said Button.
How To Pitch a Disc Golf Kit to Your Library
Do you think disc golf kits would be a great addition to your local library? Here's some advice for making a pitch:
Do your research.
Check to see if your library is offering disc golf kits for check out. If not, see if it has a Library of Things that circulates objects and items beyond books. Find out the best way to contact your library about adding items to your library collection.
See if you can provide equipment for free or a reduced price for your local library.
You might be able to work with a local disc golf shop or club to donate discs to the library for disc golf kits. Check for nearby disc golf shops with UDisc Stores. If you aren't able to provide the discs, your library still may be interested in adding disc golf to the collection! Compile resources to share with your library on the price of a disc golf starter kit and how they can purchase the kit for their collection.
Reach out to your library.
When talking to your library about offering disc golf equipment, here's the most important information to include:


What is disc golf?
Explain the basics of the sport and why it matches libraries' goals.

"I would approach it as if they have not played disc golf before because they might not know what is needed," said Chenault.

If you'd like to include stats about disc golf's popularity, check out the 2023 Disc Golf Growth Report. You can also contact us at help@udisc.com for specific stats like play counts at courses in your area.
Local disc golf course information
Provide the locations of local courses, especially ones suitable for beginners. If the courses are free-to-play, make sure you emphasize that point. When making a pitch through email, sharing links to courses' pages in the UDisc directory will help librarians see photos, exact locales, and more.
What would a disc golf kit look like?
Share information about what should be included in disc golf kits and if the materials will be donated. Don't forget that providing information to help people find courses should be included in the kits, whether that be laminated maps like in Emporia or how to find courses' locations with UDisc Courses in the UDisc app or online –  or cover all the bases and suggest both.
How can the library inventory and keep up with discs?
It may also be helpful to share some information on tagging and barcoding from our friends at the St. Louis County Library and Emporia Public Library. Both libraries use luggage tags to barcode the disc golf kit bags. The St. Louis County Library uses book tape to apply barcodes to each individual disc, as well, but the Emporia Public Library has opted for the classic player route of writing their name and number on the discs in case they are lost. 

Consider offering to host a program to stoke interest in the disc golf kits.
Another way to entice your library to add disc golf equipment to their collection is by offering to host an event to promote the kits. This would also be a great way to introduce and grow the sport in your community.

"You might even suggest that you could do a program to launch them, if your club members would be willing to volunteer, to introduce the kit," said Chenault. "You could bring a basket, let people practice. That could be a really fun community event to raise interest and introduce people to disc golf."

After the Emporia Public Library added the disc golf kits to the collection, Dynamic Discs held a beginner clinic at the library to introduce the sport to the community and teach people the basics of proper form.
Following these guidelines, I've reached out to my local library to ask if they would consider adding disc golf kits to the collection. My disc golf club, Fort Disc Golf Club, in Fort Wayne, Indiana, is offering several disc golf starter kits with maps of nearby courses and rules information to our library for free. I am still waiting to hear back from the library, but I'm hopeful that disc golf will be added to our assortment of outdoor games in our Library of Things.