Note: Traditional golf in this piece is referred to as "ball golf" to assure it's clear to all readers which game is being referenced.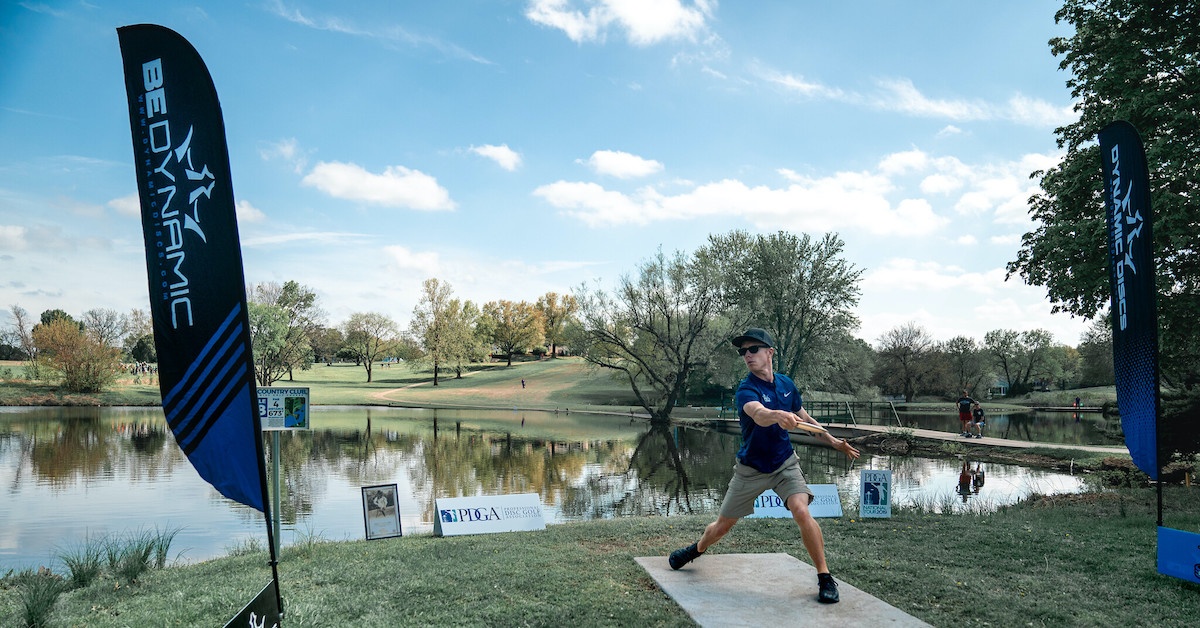 Emporia Country Club (ECC) in Emporia, Kansas, like many country clubs, offers members a golf course, a pool, and dining. It also has a rarer amenity that Christopher Herrig, current ECC general manager, admitted was an unknown quantity to him when he took his position: a disc golf course.

"When I came here, I knew nothing about disc golf: never heard of it, never seen it," said Herrig. 

With the traditional ball golf industry being worth over $80 billion to the U.S. economy, around €15 billion to Europe's, and disc golf's marketshare being small fractions of those sums, it's easy to understand why Herrig had never heard of ball golf's upstart relative. Likely, the percentage of traditional golfers unaware of disc golf would surprise and dismay many disc golf enthusiasts.

However, the slowly growing trend of ball golf courses adding in disc golf is closing that awareness gap little by little. It's also getting more ball golf course owners, managers, and superintendents curious about if and how disc golf could benefit their bottom lines – a topic that's also piqued our interest.

To learn more about it, we spoke with three people. One is a disc golf enthusiast who campaigned for his local ball golf club to let him add in disc golf. Another is a professional course designer who's sold multiple disc golf courses to ball golf courses. The last is Herrig, who we've already met and will hear more from.
This mix of viewpoints provides a varied look into how disc golf can affect ball golf courses and presents some best practices for anyone thinking about trying to make such a union a reality.
The Local Crusader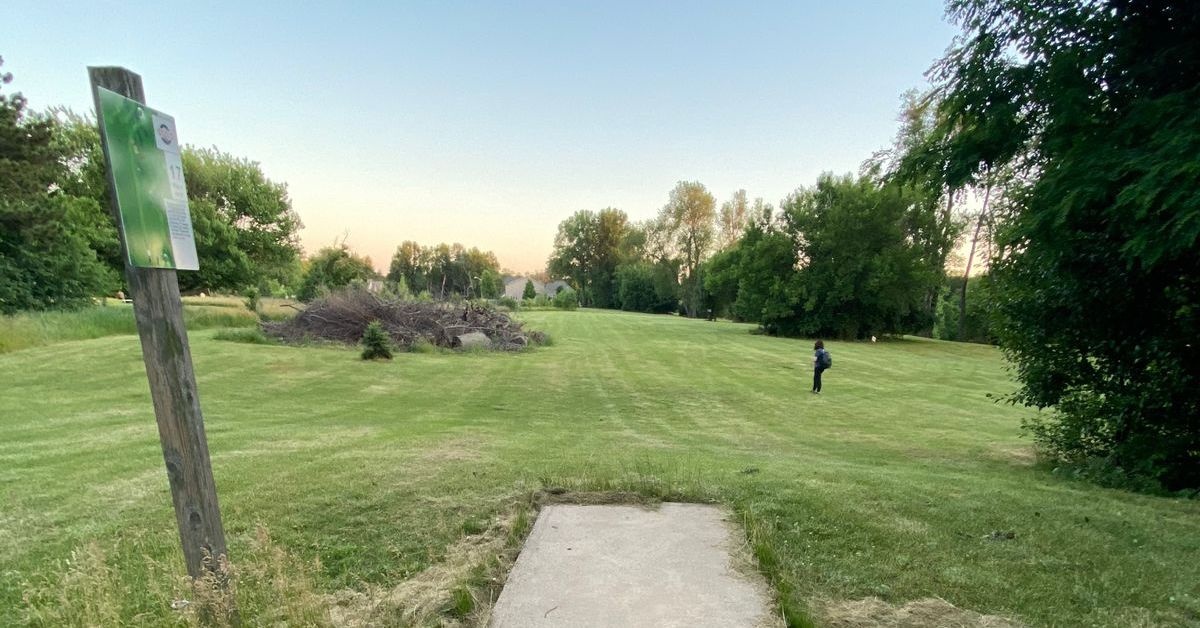 Seth Friedrich grew up in Pekin, Illinois, in the Sunset Hills neighborhood. When he was young, the local Sunset Hills Golf Course with its pool, restaurant, tennis courts, and other amenities were, according to Friedrich, "the economic point and de facto day care" of the area during the summer. 

Friedrich moved away from the neighborhood when he grew up only to return around 20 years after the suburban idyll of his childhood.

A lot had changed about the golf course in the interim. Its pool and executive nine – a simple nine-hole course designed to be a quick play for experienced players and accessible for beginners – had both been closed because they weren't generating enough revenue to validate their maintenance costs.

Friedrich, too, had changed, and one of his defining traits at that point was a disc golf obsession. He was heavily involved with the thriving local disc golf community and knew that it was clambering for new places to play. Armed with skills he'd learned while helping others build their courses, Friedrich was on the lookout for a location where he could put in one of his own.
"Around that time it was like the universe came together a little bit," Friedrich said. "New ownership took over Sunset Hills, and I'm friends with one of the kids of the guy who bought it. So I sort of had an in with the owner."

It took some convincing and a promise to personally source labor and funding for course equipment, but Friedrich eventually got permission to create a nine-hole disc golf course on the property where the executive nine had been. Friedrich, his friend and design consultant Greg Freeman, and other area disc golfers volunteered their time and had it ready to play in about six months.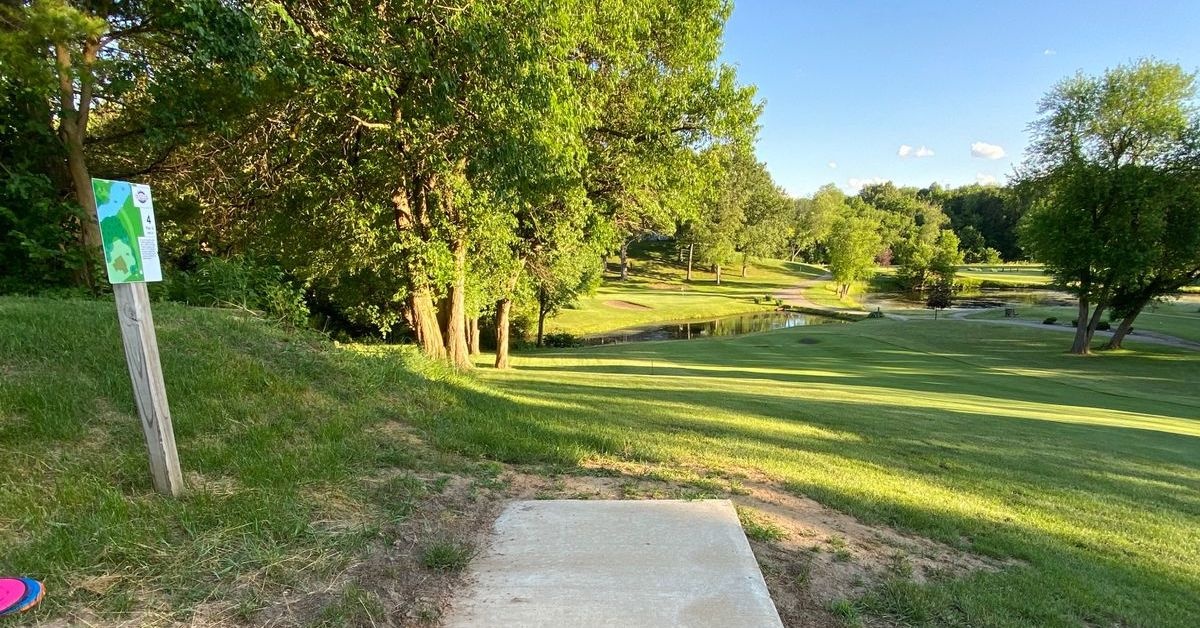 About six months after that, Friedrich said disc golf had helped the club generate enough new revenue through extra cart rentals, playing fees, and visits to the bar and restaurant that, had the club paid for the course itself, it would already have been turning a profit.

Despite this quick success, Friedrich's later campaign to expand the course to 18 holes, which would require disc golf to spill onto the ball golf fairways, met with resistance from a board of influential staff and club members created by the owner. In fact, at a meeting where this board voted on disc golf expansion, it was only the owner's belief in the project that saved it.

"At that meeting, we got outvoted," said Friedrich. "The owner says, 'It's two votes for, eleven votes against.' All the golfers are kind of patting themselves on the back. Then he goes, 'But I'm the owner, and that means I have 13 votes, so you're outvoted.'"

Again, funding and labor fell to Friedrich, but he believed enough in the project that he was willing to accept this stipulation. He also did his best to design a course that would only be a plus to the ball golf course.

The two nines both loop back to the club house to give the bar, restaurant, and pro shop maximum exposure. Additionally, the disc golf holes on the ball golf course are made so that they take almost no extra maintenance and disc golf groups play in the same direction and at the same pace as ball golfers.

Along with increasing everyday disc golf traffic, the expansion also made it possible for Sunset Hills to host large disc golf events. Most notably, it has played host multiple times to the Open Women field of the Ledgestone Insurance Open, one of the most widely-recognized events in disc golf. It also hosted Open Women rounds during the 2019 World Championships.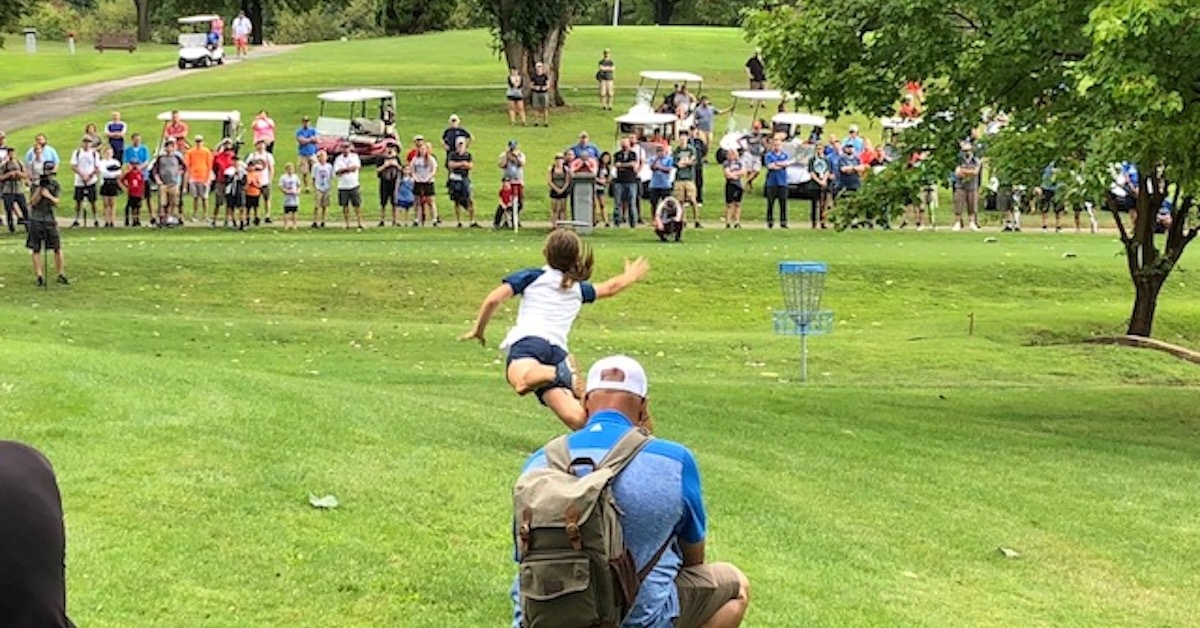 Friedrich said these events might have even been the biggest factors in turning the tide of opinion at Sunset Hills toward supporting disc golf.

"Some of the ladies' biggest fans in the whole country are these old golfers who live on Sunset Hills," Friedrich said. "I don't know how many times I've gone into the restaurant and one of them will ask me, 'When's Ledgestone coming back?' They really go out there on their golf carts and follow and watch every single one of the rounds."

While Friedrich admits he doesn't know the specific numbers, he's certain that the course more than pays for itself from day to day use. Additionally, the Ledgestone Open and another disc golf tournament that takes place at Sunset Hills, the Illinois Amateur Championships, are the second and third most lucrative events of the year for Sunset Hills Golf Course.
The Career Designer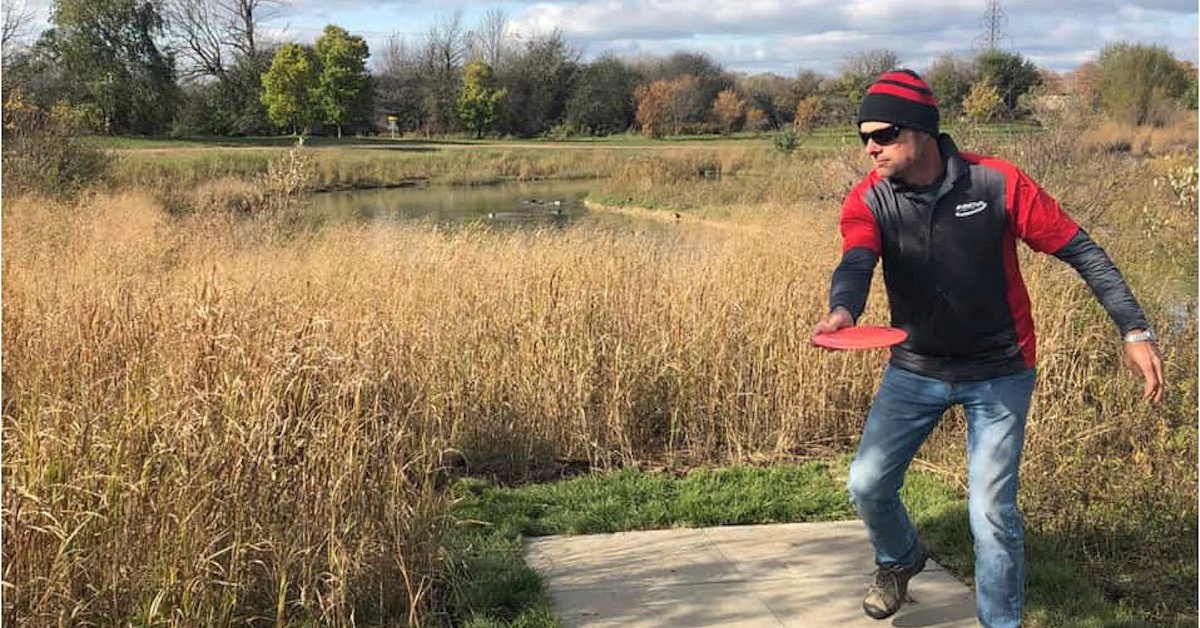 A big reason Sunset Hills has a disc golf course is local disc golfers' willingness to foot the bill. Darrell Bankes, a professional course designer associated with disc golf equipment giant Innova's course design division, doesn't think that's the best recipe for making ball golf club owners understand the value disc golf can add to their facilities.

"These are private property owners; these are not public parks anymore," Bankes said, referring to the long tradition of disc golf courses being built on publicly-owned land. "These people are in business, so they really have to be shown a business model that says it's worth investing in disc golf."

Bankes has designed and installed five disc golf courses on active ball golf courses. Part of his success in making such sales comes from an understanding of ball golf's economics he's been building since he was a kid. His relatives owned a course near where he grew up, and it was a place Bankes spent "a fair bit" of his youth.

The first time Bankes sold a ball golf course on disc golf, it was a huge get. The sale was to Princeville Makai Golf Club in Hawaii, which owns the Makai Golf Course – a course that appears frequently on best-of lists for public U.S. courses.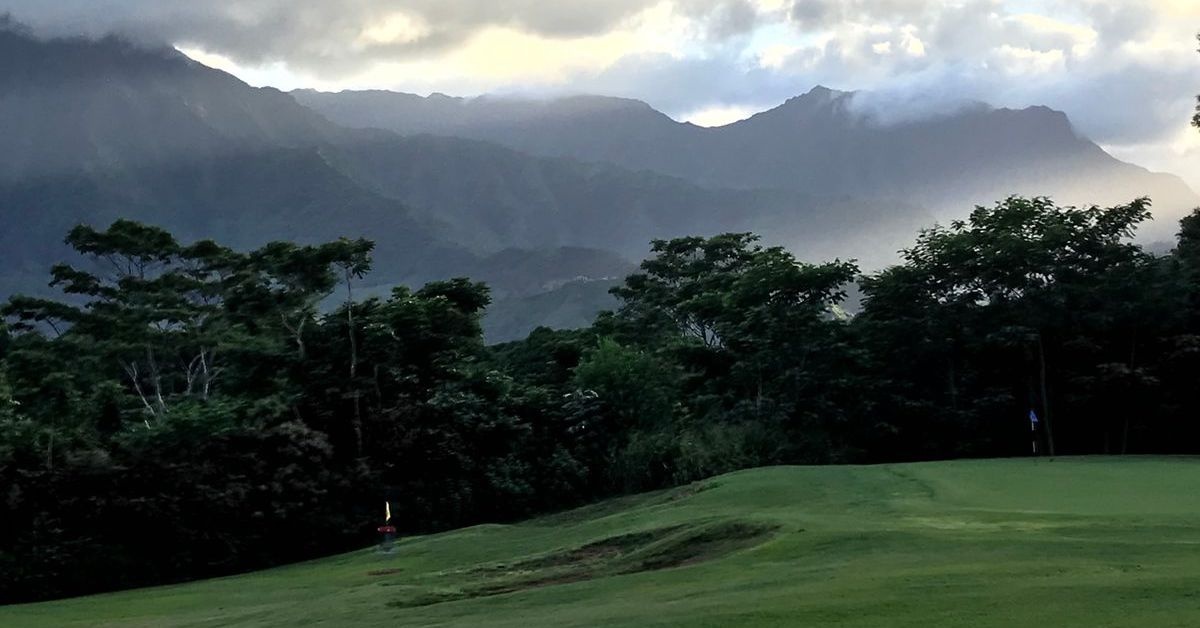 Bankes learned the club might have interest in disc golf while vacationing in Hawaii, and he immediately jumped at the opportunity.

"I reached out to the managers, and I started talking to them and putting an economic case together," Bankes said. "Between meeting them and seeing the property over the Christmas holidays, I'd sold them on the idea of letting me come back and build an 18-hole disc golf course by June."

He said that for disc golfers who get a chance to play that course, they'll leave thinking, "That's pretty much the prettiest place on the planet to play disc golf."

And what was the "economic case" Bankes made to make disc golf in paradise a reality? The same one he's made to every ball golf course since.

"The economic arguments aren't that we are bringing them a huge revenue stream," Bankes said. "We're never going to replace ball golf, but what disc golfers will fill are the vacant tee times."

Essentially, Bankes sells disc golf as a relatively inexpensive way for ball golf courses to add to their property's earning potential. However, for those earnings to exceed the cost of a disc golf course, Bankes said two major design elements were necessary in most cases.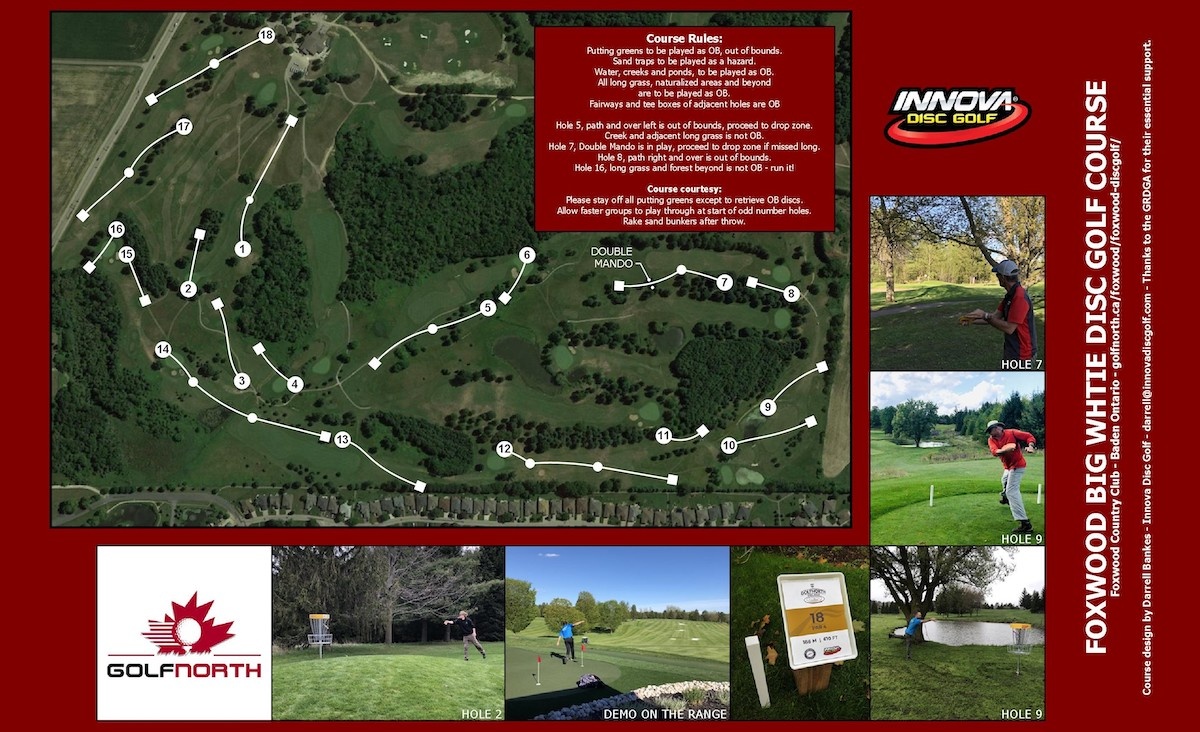 The first is, like at Sunset Hills, assuring disc golf holes follow the ball golf course layout. Doing this means both that groundskeeping staff will have little to no extra work due to disc golf and that ball golfers' pace of play won't be adversely affected by disc golf groups. If disc golfers are seen as dissuading ball golfers from playing a course, disc golf will quickly be eliminated.

The second is to make a course that will challenge good players but won't demoralize less experienced ones. Bankes believes if a design is only aimed at the top tier of area disc golfers, it won't attract repeat business from many casual players or area families who may decide to try out disc golf for the first time. 

Making these sorts of considerations clear in any pitch for adding disc golf to a ball golf course is essential, Bankes thinks. Now, more than ever.

"The golf industry is very bullish at the moment," Bankes said. "The supply of golf courses and the demand from players is switching to be in favor of the golf course owners...It's [ball golf's] not necessarily coming back. It's the supply and demand cycle. The low end courses are disappearing. A mom-and-pop course somewhere closes? Well, its two or three hundred members who were still going there now have to choose someplace else to go."

If this is a lasting trend in ball golf, those trying to convince ball golf courses to add disc golf will likely need ever more well-thought-out proposals and designs to prove to owners the expense can be worth it.
The Club Manager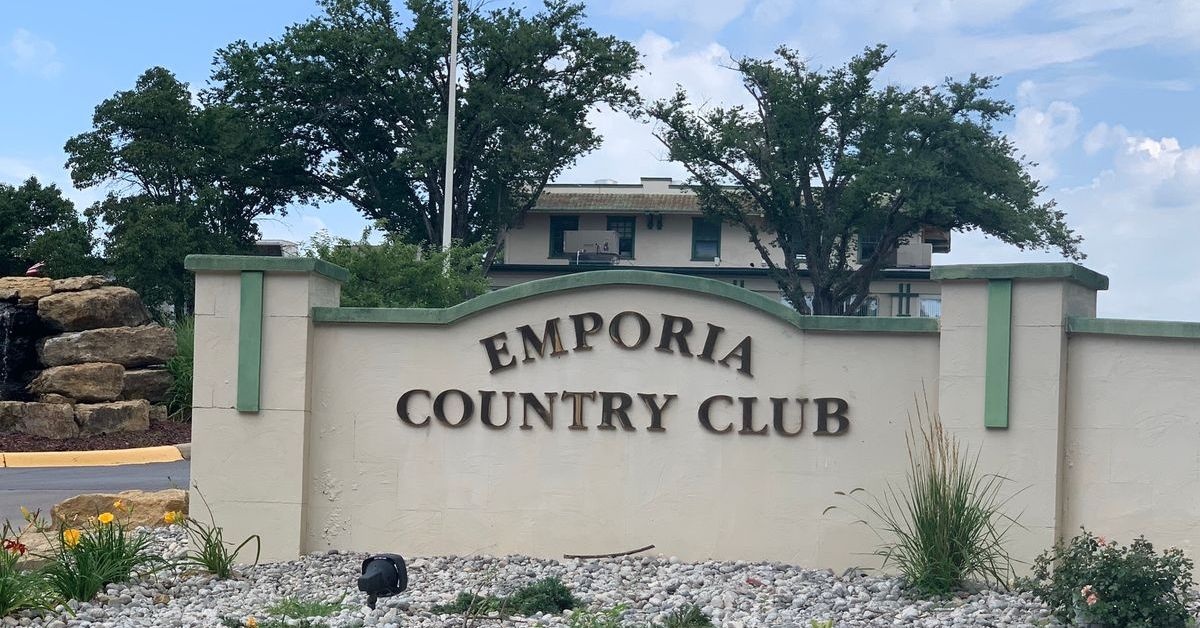 One ball golf club manager who needs no more convincing of disc golf's value is Christopher Herrig, who we met at the beginning of this article.

Emporia Country Club (ECC) shares its hometown with a major disc golf equipment manufacturer: Dynamic Discs. The club allowed Dynamic to build a permanent, championship-level course on their property before Herrig took his current position at ECC, but Herrig expressed nothing but enthusiasm for how the course affects the club's business.

"It's a good source of extra income," Herrig said. "They [disc golfers] pay for a cart if they want to use a cart. They come in and they eat after they play disc golf. We charge green fees...so it helps out food and beverage and helps our grounds revenue."

He also said that the disc golf course adds very little extra maintenance time for his staff, especially in comparison to the revenue benefits of disc golf, and it's been warmly received by non-disc golfing club members.

"Our members here love it," Herrig said. 

A large reason for this fondness, according to Herrig, is how big disc golf events organized by Dynamic have brought the club huge revenue. Those events include the Glass Blown Open, an annual event that's grown into the world's largest disc golf tournament, and the 2019 Junior World Championships.

The disc golf course at ECC was also used for the 2016 World Championships and will almost certainly be again in 2022 when the event is slated to return to Emporia.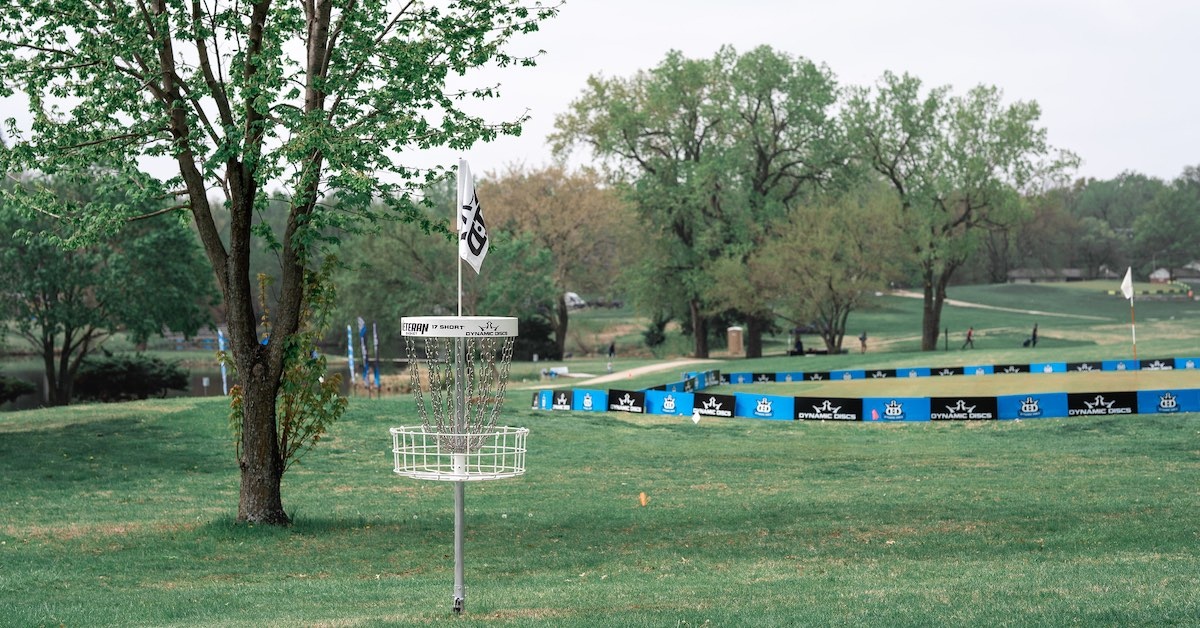 It is important to note that ECC's disc golf course was created and continues to be updated on Dynamic's dime. But when we asked Herrig if he thinks it would benefit his club even if it was paying the disc golf bills, he didn't take long to answer in the positive.

"I believe that what it would cost to put a disc golf course on your course, it would pay for itself in maybe a year if that long," Herrig said. 

Herrig also said he's regularly contacted by leaders of other clubs and courses who are considering adding disc golf, and he often allays one of their biggest concerns.

"I've had a lot of general managers and superintendents from other ball golf courses call me and ask me about it," Herrig said. "The biggest question I get is how disc golf interferes with ball golf. It really doesn't. A group of disc golfers is really no different than a group of ball golfers...I don't see disc golfers holding up ball golfers at all. To be honest, there's been times when I've seen ball golfers holding up disc golfers."
Join the Clubs
Of course, with about 200 courses in UDisc's directory listed as being part of ball golf courses, the experiences of Friedrich, Bankes, and Herrig are just three out of many more. Still, they bring up important aspects of what adding disc golf to ball golf courses can and should look like.

In disc golf hot spots like Illinois and Emporia, a ball golf facility that adds a challenging, high-quality disc golf course can quickly see dividends. With the right connections and marketing, it could soon draw big, revenue-rich disc golf tournaments since it is likely to have amenities and room for spectators local disc golf courses can't compete with.

However, in areas that don't already have big disc golfing populations, it might be a better call to make sure high course difficulty doesn't scare away potential players. 

Additionally, the story of every person we spoke with showed the need for any disc golf course overlay to make sure disc golfers play in a consistent direction and speed with ball golfers. This will reduce the chance of possible delays or conflicts.

The topic of ball golf and disc golf being played at the same facilities is something we're hoping to explore more. If you've had experience in this area and think you have a story that could help us learn something new, contact our editor, Alex Williamson, at alex@udisc.com.