If you've ever tumbled into the rabbit hole of disc golf YouTube, you've probably come across the charismatic, down-to-earth host of the Daily Disc Golf vlog channel, Noah Cronin. The Foxborough, Massachusetts, resident is well-known in New England disc golf circles and, increasingly, beyond for his videos featuring disc golf rounds, tips, product reviews, and more.

Cronin is a solid player who's far better than average, but he's not one of the world's best disc golfers. He also has a full-time career that's not based around disc golf or YouTube. So how he has managed to attract thousands of subscribers without star power or vast amounts of free time to devote to his channel?
Read on to find out why Cronin got into the world of disc golf YouTube, what's helped him establish a following, and what suggestions he has for people creating their own disc golf YouTube channels.
The Beginning of Daily Disc Golf
Cronin began playing disc golf as many people do: just hucking plastic with friends around the local course, Borderland State Park.
"I was just one of those kids walking around the course with one disc...throwing a Wraith on anhyzer lines," Cronin said.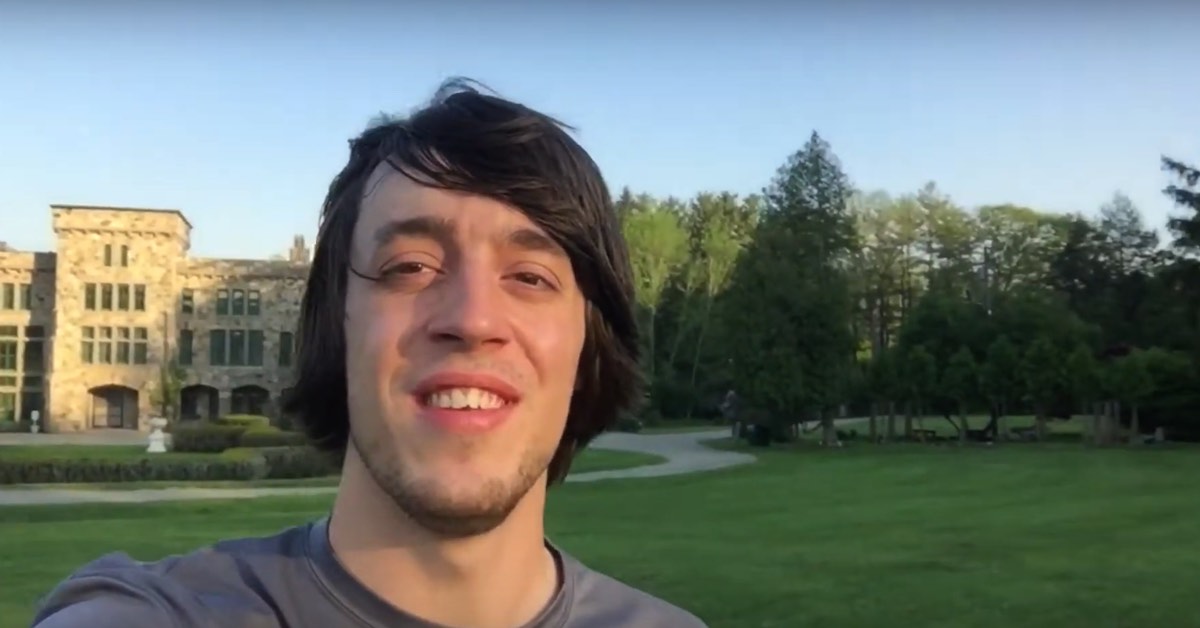 But the competitive bug soon bit. He began playing weekly leagues and tournaments, eventually joining the local New England Team Challenge team, the Borderland Bombers, of which he is now captain.
However, before Cronin became the player that he is today, he realized that he needed to practice and improve his game. What better way to do that, he thought, than to take out his phone camera and capture video of his play to analyze later?

That notion is how Daily Disc Golf began in 2017. At first, Cronin didn't consider his videos as anything more than a tool for personal growth.
"It started as a way to learn how to get better, not to build an audience," Cronin said. "I just wanted to see myself play so I could critique myself and improve."
Daily Disc Golf Builds Momentum
In his very first video (see a clip below), Cronin made it clear that he had no concrete plans for his channel:
"I'm not really sure where this is gonna go, how it's gonna be done...but I'm working on becoming a better player...so it would be cool to document my journey," Cronin told his then-tiny audience.
Created by nothing more than an iPhone 6, a tripod, and Cronin – who had no film making knowledge – editing footage together in iMovie, early Daily Disc Golf videos usually got about 30 views on the first day he released them. Anything over 50 was unusually high.
But those numbers gradually started ticking up.
While many disc golf YouTube channels are clearly about building a personal brand, chasing views, or showing off, Cronin's style that derived purely from a passion for disc golf and a desire to improve filled a niche he didn't know was there. His channel was certainly not an immediate smash hit, but it slowly and surely grew to have a sizeable, loyal audience that Cronin has always affectionately called the "Huck Squad."
Once his channel started to take off, Cronin applied to be on the media team of disc golf equipment manufacturer Discmania. He was rejected in 2018 but accepted the following year. In 2020, that Discmania connection helped him get the biggest break in his channel's history: a joint video with Discmania-sponsored star and disc golf YouTube darling Simon Lizotte.

It was actually Lizotte who reached out to Cronin about collaborating on a video, and Cronin jumped at the chance. Other than a set of forehand tips, the joint production with Lizotte is far-and-away the most-viewed Daily Disc Golf video.

The video also nearly tripled Cronin's subscriber total in just a few days.
Cronin rode that momentum, and Daily Disc Golf now has over 320 videos and more than 10,000 subscribers – far more than Cronin had ever dreamed of.
Tips for Growing a Disc Golf YouTube Channel
Cronin's experience with Daily Disc Golf has taught him a few things people who want to start disc golf YouTube channels can learn from:
Create a schedule and stick to it.
Decide when and how often you'll post videos and don't let yourself miss deadlines. It's hard to get back into a rhythm once you've broken it.
Keep content consistent.
Build a consistent style and focus for your channel. It's not just when but what you're uploading.
Be detail-oriented.
When you do something right, no one really takes notice, but the second you do something wrong, they notice right away.
Don't slack on audio quality.
Audio is half of the video, so audio quality is much more important than some creators realize.
Always think about aesthetics.
Framing shots is underrated and super important. If the horizon isn't balanced or the shot is out of focus, the look is both unpleasant and unprofessional.
Interact with commenters.
Answer every comment. This helps with building a relationship with your viewers and a community. Even respond to the negative ones as long you do so respectfully.
Consider all comments with an open mind.
There are both truths and lies in criticisms, so it's important to think carefully about every comment and if you can learn anything from it. Doing this is actually how current Disc Golf Network personality and Central Coast Disc Golf (119,000 YouTube subscribers) founder Ian Anderson honed the commentating skills that earned him the honor of commentating on a Pro Disc Golf World Championships and multiple U.S. Disc Golf Championships.
Don't let the numbers affect your emotions.
Some videos will have low view counts and subscriber totals take time to climb. Keep your cool and just keep doing your best to get better.
Where's Daily Disc Golf Headed?
While Daily Disc Golf is still very much just a hobby to Cronin, he's open to it becoming something much bigger in the future and has an idea of the direction he'd like to go in. He hopes to buy a van and travel – but not to chase the dream of making it big as a pro player or to film elite tournaments like the current most popular disc golf YouTube channels do.
"I just want to be the first person to document over 2,000 disc golf courses," he said.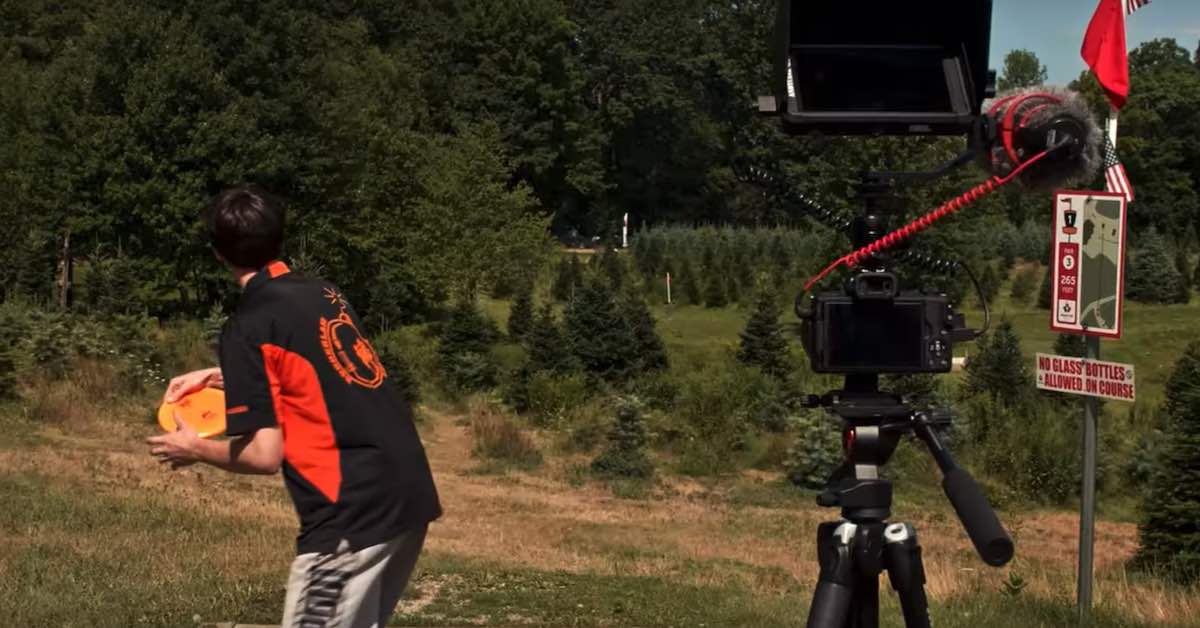 Whether Cronin reaches that lofty goal or not, he's already proud of what he's accomplished and plans to keep Daily Disc Golf alive and well for the foreseeable future.
"Looking back now, it's great to have all of this documentation of me playing...and in the future I can imagine sitting down and watching this with my kids...just having something to share with them and reflect on everything," Cronin said.