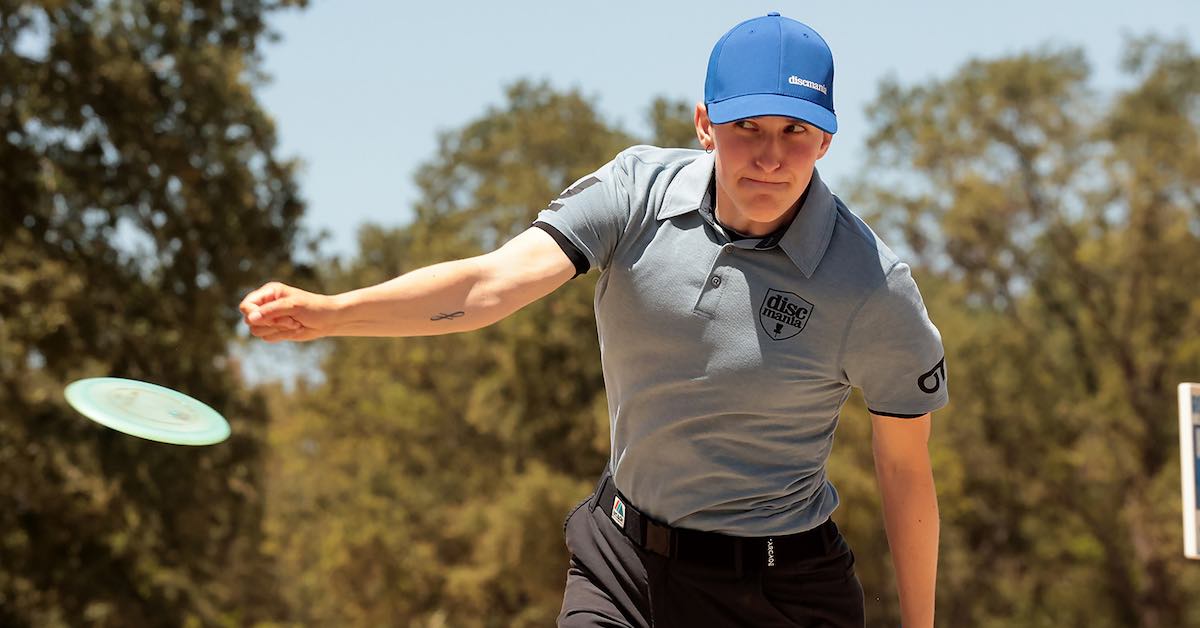 Ella Hansen first picked up a disc golf disc in 2019. In the short span between then and now, she has attracted multiple disc golf sponsors and had third place showings at the 2021 U.S. Women's Disc Golf Championship and 2021 Portland Open – an Elite Series Disc Golf Pro Tour event. She also finished in the top 10 at the recent MVP Open at Maple Hill in a field consisting of the best women disc golfers in North America.

How could a person go from disc golf novice to top contender so quickly? Much of it has to do with Hansen's inherent athleticism and her experience with elite-level disc throwing. Before turning to disc golf, Hansen had won national and world titles on ultimate teams.

Below, you can find out more about how Hansen's past led to her current endeavors and successes in pro disc golf and also whether she plans to stick with the sport long-term.
"One Throw Ella:" College Champion, MVP Nominee
Hansen, a Seattle, Washington, native, attended the Seattle Academy of Arts & Sciences. Both at school and in her free time, Hansen participated in a variety of team and individual sports.
"I played a ton of sports growing up – baseball, basketball, flag football, track, and ultimate," Hansen said. "I played some ball golf and tennis, too. I just really liked to be active and competitive."
Once Hansen got to college and joined the women's ultimate team at the University of Oregon (which has the team name "Fugue"), her competitive nature and elite skill showed through. She quickly became known for her defensive footwork and her acuity at executing creative, accurate deep throws.

The latter skill helped her earn the nickname "One Throw Ella," which referred to her ability to pick up the disc and hit a teammate in the end zone with her first throw. As a freshman, Hansen's efforts helped Fugue win the 2015 College Championships.
"Playing ultimate at Oregon was awesome," she said. "Fugue was the first time I felt like I was on a team with common goals and work ethics. We wanted to win a national championship every single year. I really enjoyed the hard work and my teammates, and of course it was amazing to win a college national championship and be a Callahan Award finalist."
The Callahan Award is a most valuable player award given every year to one male and one female player in the U.S.A. Ultimate collegiate division. In 2018, Hansen was nominated by her team and was one of the top five finalists. The same year, Ultiworld ranked Hansen as the fourth-best D-1 women's college player. Below you can see highlights from her 2018 season:


Hansen also tried out for and made the U.S.A. Women's National Team in 2018, and the group won a gold medal at the World Flying Disc Federation U-24 Championships in Perth, Australia.
As a fifth-year senior in 2019, Hansen again made Ultiworld's annual list of top 25 D-1 women's college players.
The Express Lane to Disc Golf Success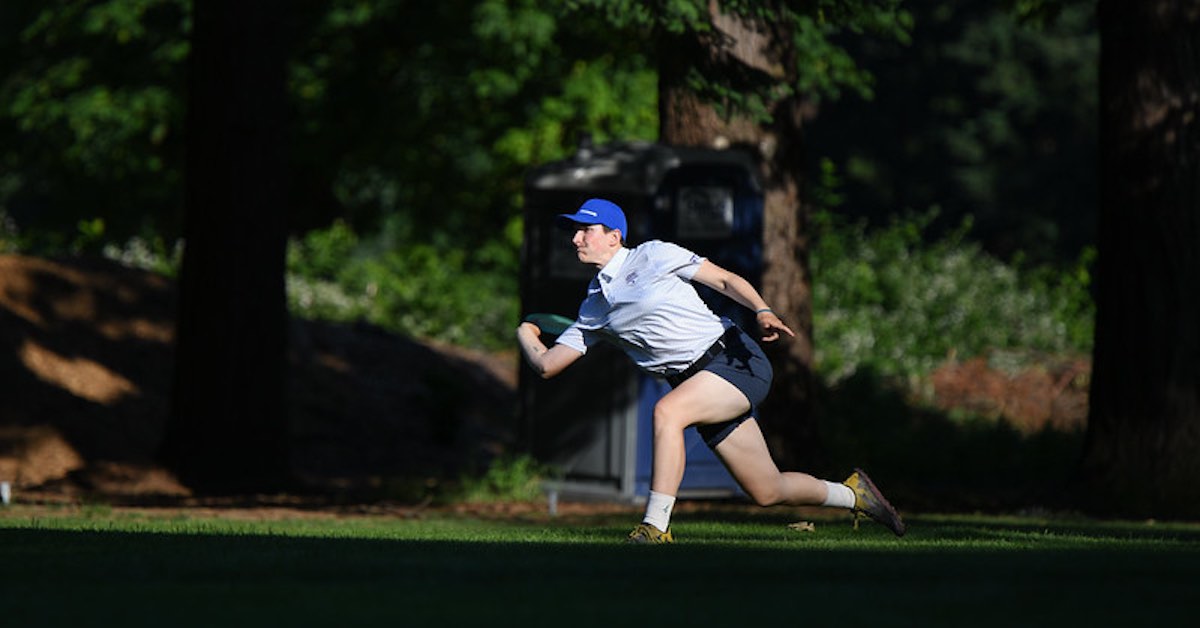 When COVID hit, Hansen's endeavors in ultimate had to be put on the back-burner due to the issues of player safety that come with team sports during a pandemic. Without that competitive outlet, Hansen, like many others, turned to disc golf. Luckily for her, she'd had her first experience with the sport very shortly before stringent measures against the spread of COVID became common in 2020.

Hansen said that she first threw a disc golf disc in November 2019 during some downtime with coworkers. They were filming an ultimate tournament for Fulcrum Media, where Hansen works as a camera operator and video editor. Just like anyone who's used to Frisbees, the way disc golf discs fly was a bit of a surprise to her.
"I was frustrated but really wanted to make the discs fly right, so I had a friend who played disc golf and she put together a beginner bag for me," Hansen said. "I really enjoyed throwing midranges off the bat and I felt like that was a comfortable slot for me. I also wanted to get as much distance as possible, so I started expanding to have more drivers as well. One thing that I really was intentional about improving was my forehand. I would play solo rounds with a backhand and forehand drive and upshot for each hole. That helped me get more comfortable with that aspect of the game and understand what angles are possible for certain types of shots."
Hansen's work ethic and years of throwing experience helped her disc golfing improve quickly. She played in her first Professional Disc Golf Association-sanctioned tournament in September 2020, signed up for Advanced Women division, and took third place. Not long after that, Hansen signed up to play the Open Women (often referred to as FPO or Female Professional Open) division at another event and took second.

"I wanted to play a tournament, and there was no one signed up for Advanced Women so I decided to sign up for FPO," Hansen said. "I ended up having a great first round of the tournament and cashed, so I said, 'Screw it!' and took the payout. I definitely felt like I had the potential to compete at the top level, so it didn't feel too premature for me."

More podium finishes in Open Women followed: a third, a second, and another second.
Those showings at B- and C-tier tournaments helped Hansen quickly build a reputation for strong play on the west coast, and tournament regulars started paying attention when her name appeared on registration lists.

Someone else started noticing Hansen's successes, too: disc golf equipment company Discmania. Based on Hansen's growing list of accomplishments and obviously huge potential, the company offered the former ultimate standout a sponsorship and a spot on their North American Pro Team.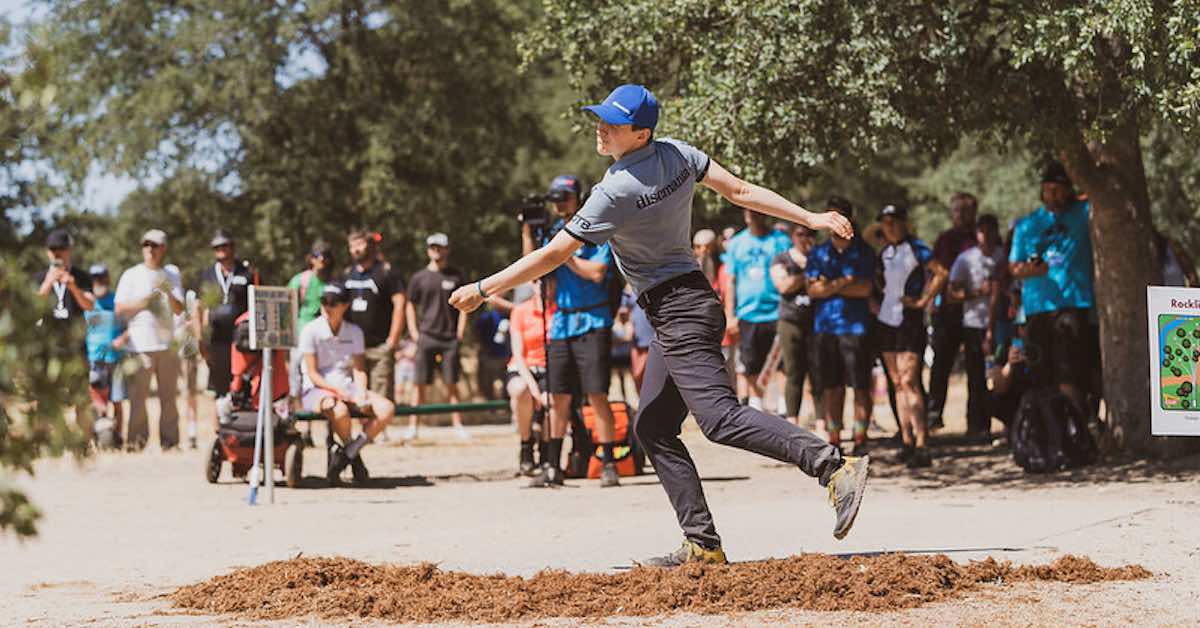 "It's been a great support to have Discmania sponsoring me," Hansen said. "All the staff and players are extremely helpful, making sure I have all the discs I might need even if they're out of production. I was hopeful I could nab a sponsorship early in the season and I'm so grateful I ended up with Discmania. DD3s were my longest flying driver long before I signed with Discmania, so it seems like a perfect match."
Once the first sponsorship came through, Hansen also found other ones with OTB Discs and Upper Park Disc Golf.
With her first career professional win at Winter Siege in Oregon, new sponsorships under her belt, and coaching from former touring pro Zoe Andyke, Hansen continues to accrue the experience, backing, and skills it takes to be successful at the top of the Open Women division. However, she didn't expect things to go so smoothly or rapidly.
"I knew based on my initial ratings and play...that I could get Not Last at some pro events, and I definitely knew I had a lot of potential in the sport, but I absolutely didn't expect to rise as quickly as I have," Hansen said.
Along with her efforts to develop as a player, Hansen is already helping to promote the sport. Hansen's mentor Andyke and touring pro and course designer, Dustin Keegan, run the organization UniversalPlayDiscGolf (typically shortened to UPlay). It's a non-profit aimed at promoting disc golf as a fun and accessible form of exercise, mainly to young people but also through women's leagues organized in the Northwest. Hansen is now a UPlay ambassador.

"Working with Zoe and UPlay has helped me as a player immensely," Hansen said. "It's an amazing organization and where I played my first actual competitive round of disc golf (at an Oregon Women's League)! Zoe is an incredible support but also pushes me to be better in all aspects of my game, especially putting. I would absolutely not be the player I am without her help, and I know she will continue to push my game in positive directions. She was there as my biggest fan when I got my first career win, and I know she'll be there for more."
Growing as a Professional Disc Golfer

After her first win, Hansen soon turned in other solid performances: top 10 finishes at A-tiers, a second win at a B-tier, and another top 10 at The Challenge at Goat Hill, a DGPT Silver Series event.

But buzz about Hansen among pro disc golf fans really started to grow after a series of great showings at three big events back in May. She secured a top 10 finish at the DGPT Elite Series OTB Open, followed that up with a third place finish at the USWDGC just a week later, and then placed third at the Portland Open. At both the USWDGC and Portland Open, Hansen had rounds that were rated over 1000, a fairly rare achievement in the Open Women division.

As she participated in these events, Hansen gained a reputation as a power player. For an example of why, you can take a look at a nearly 550-foot/167-meter roller she laid down in Portland thanks to footage from GK Pro:



Though she knows there are aspects of her game that need improvement, placing well when competing with some of the world's best women disc golfers has massively boosted Hansen's confidence. She's now certain she can be a legitimate competitor at the highest level.

"Taking third at USWDGC, that [final round] was probably the best round of my career, and I still felt like I made a lot of mistakes," Hansen said. "I had three inside the circle putts for birdie in the first four holes that I missed. So knowing that I had so much room to improve on my round and still being able to make a push and finish on the podium has made me realize that I really do have the potential to compete with the top FPO players for titles."
Hansen has also gotten a kick out of the bit of disc golf celebrity her finishes at big events this year have earned her.

"I have never really had anyone asking me for autographs or pictures, but after USWDGC suddenly random people seemed to know me!" Hansen said. "It's fun to be able to make someone's day by signing a disc, especially kids! I've had a few fans in ultimate, but the fan atmosphere in ultimate is a lot different, so it's definitely new."
What Lies Ahead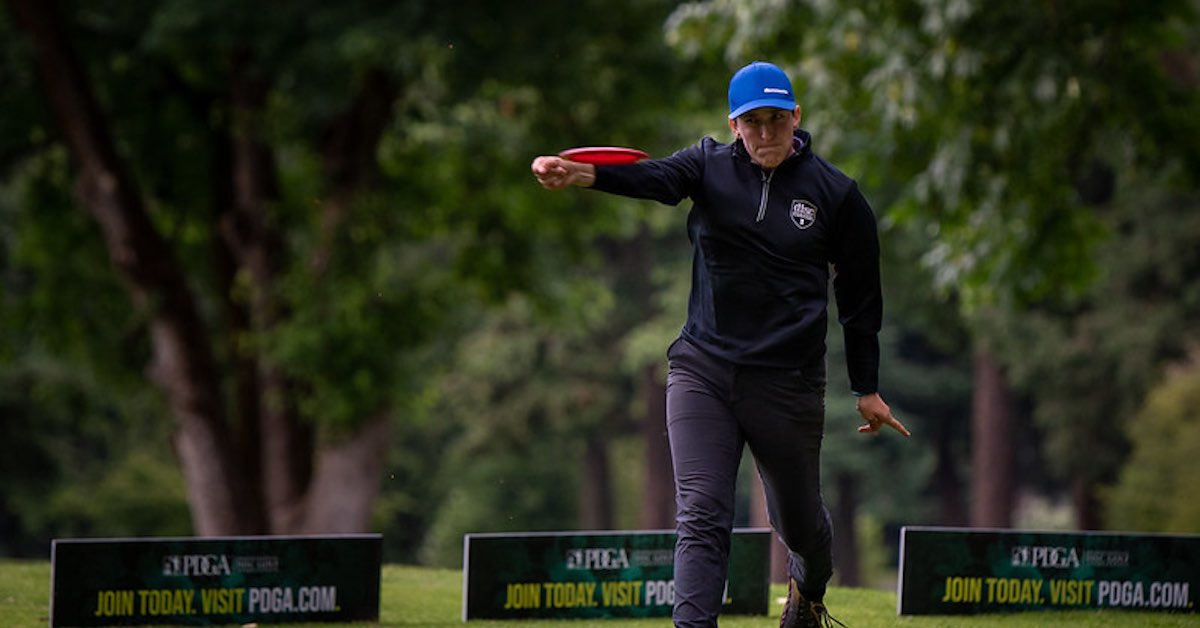 With a promising professional career in front of her, Hansen has decided to commit herself to disc golf and put ultimate to the side for the time being
"Definitely leaning towards full time touring for next year...right now I'm planning to compete on the tour predominantly," Hansen said. "I may try to play some ultimate in the fall casually or pick up with a team for a tournament but definitely focusing on disc golf competitively."
Not one to rest on her laurels, Hansen is working to improve aspects of her game that are lacking. She said the main ones are "speed control on upshots and hitting tighter lines" though she's also been spending a little time working on flip-up forehands.
If Hansen's trajectory up the ranks in women's disc golf continues at anywhere near its initial pace, it shouldn't be long before she adds a signature win over elite competitors to her resume. And since she's just at the start of her mid-20s, she could be a name to reckon with for many years to come.

Despite Hansen's competitive spirit and aspirations to be the best, winning isn't everything to her. Here's what she told us about what she'd like to do within the disc golf world:

"I hope that I can be an excellent example for anyone of how accessible disc golf is and how much it can be a positive aspect of someone's life. I want to be an example of a person who is highly competitive and pushes the game in new directions while also demonstrating good spirit of the game and just being a good person."

But even if victories aren't everything, they're still pretty important.

"I want to win a world championship," Hansen added.