The 2023 Portland Open disc golf tournament was from Thursday, June 1 to Sunday, June 4. The tournament was a Disc Golf Pro Tour Elite+ Event, which means it had more rounds, offered more Disc Golf Pro Tour points than normal Elite events, and had a cut to narrow the field prior to round four.
The competition took place at two temporary disc golf courses constructed at Glendoveer Golf and Tennis. One was the course dubbed Glendoveer - East in 2023 that pro fans saw in 2022. The other was Glendoveer - West. Notably, Glendoveer - East ranks as the second-best course on the 2023 Disc Golf Pro Tour schedule.
Click or tap a section below to find out more about the 2023 Portland Open disc golf tournament: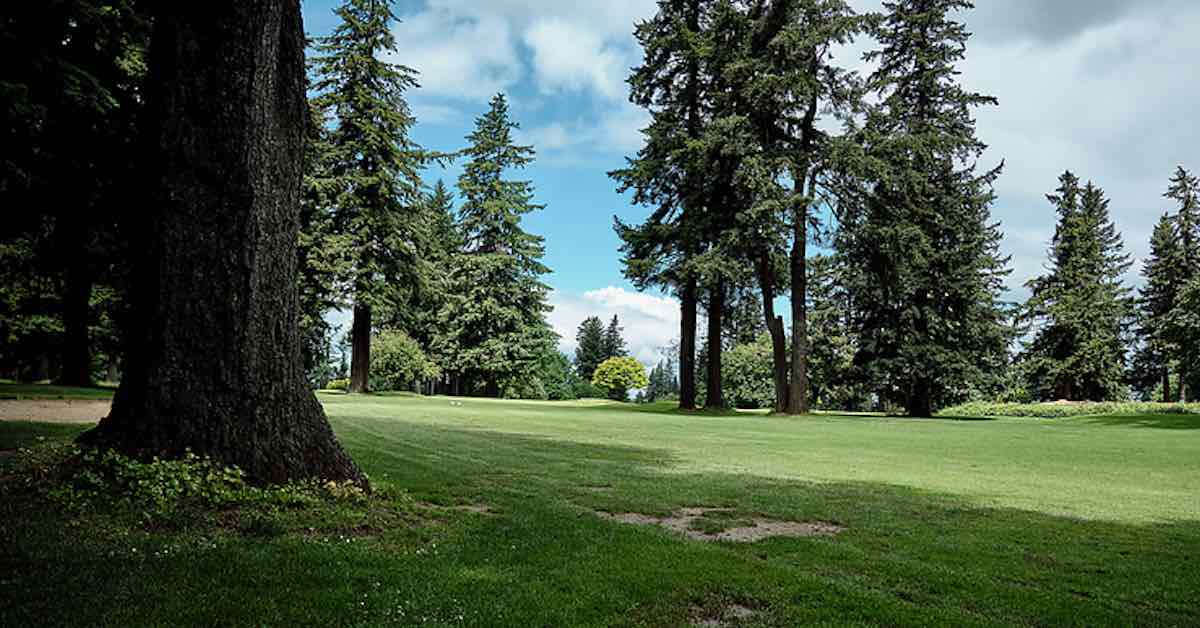 How to Watch the 2023 Portland Open Disc Golf Tournament: Live
You can watch archived live coverage of the 2023 Portland Open disc golf tournament on the Disc Golf Network. A paid subscription is needed to watch.
 Unlike in previous years, final rounds of DGPT tournaments are not being streamed live for free on YouTube in 2023.
How to Watch the 2023 Portland Open Disc Golf Tournament for Free
You can watch the 2023 Portland Open disc golf tournament for free via JomezPro (FPO and MPO lead cards), Gatekeeper Media (MPO chase cards), and Ace Run Pro (FPO chase cards). All offer condensed, post-produced rounds on their YouTube channels.
Scores & Stats for the 2023 Portland Open Disc Golf Tournament
You can find shot-by-shot scores and in-depth stats for every round of the 2023 Portland Open disc golf tournament on UDisc Live for MPO and FPO.
2023 Portland Open Disc Golf Tournament Win Probabilities
Prior to the start of the 2023 Portland Open disc golf tournament, these are the players UDisc Live's pro disc golf Win Probability model gave at least a 2% chance to win in MPO and FPO:
On mobile, swipe left/right to see all columns.

These percentages were created prior to the start of the event and changed dramatically as it played out. To see how, check out Win Probability on UDisc Live.

Note that Win Probability doesn't always match up with Disc Golf World Ranking because Win Probability takes into account how players have historically performed on holes of specific distances and difficulties and compares that information just to holes they'll face at a single event. That means the probabilities above related to how players' historical performances suggested they'd do just at the 2023 Portland Open whereas World Ranking is a broader assessment of past performance.
Who Won the 2023 Portland Open Disc Golf Tournament?
Adam Hammes (MPO, 30-under par) and Kristin Tattar (FPO, 25-under par) won the 2023 Portland Open.
All Winners of the Portland Open Disc Golf Tournament
2023: Adam Hammes (MPO), Kristin Tattar (FPO)
2022: Simon Lizotte (MPO), Valerie Mandujano (FPO)
2021: Eagle McMahon (MPO), Paige Pierce (FPO)
2020: Cancelled
2019: Drew Gibson (MPO), Paige Pierce (FPO)
Portland Open Disc Golf Tournament History
Back in 2019, the addition of the Portland Open to the Disc Golf Pro Tour (DGPT) was a welcome sight for the Pacific Northwest and the western swing of the tour.
The greater Portland area, and Oregon in general, has a large disc golf community that has helped make Portland one of the country's best disc golf cities. But prior to 2019, Oregon hosted only one A-tier event annually: The Beaver State Fling. That event is held at enhanced versions of the revered courses at Milo McIver State Park and has been around since 2002. It is also often closely connected with Portland in players' and fans' minds, but it's actually a 40-minute drive from the city. 
Oregon residents and professional disc golfers Dustin Keegan and Zoe AnDyke wanted an event that would showcase something even closer to Portland.
"Portland is a really amazing and awesome disc golf city," Keegan said. "We dreamt big about what we could do in the city limits and how we could make it an attraction for the city."

Then they ended up sharing those dreams with someone ready to help make them happen.

"We were at Jeff Spring's house in Vermont, just dreaming big about making Portland more well-known," said Keegan, who would go on to become an assistant tournament director alongside AnDyke in 2019. "Jeff just applied and got it approved."

Jeff Spring is the current CEO and Tour Director of the DGPT. Notably, the events mentioned above happened before the DGPT was sold in late 2019 and Spring took on those roles.
The city of Portland had a lot going for it prior to the creation of the Portland Open that made adding the event a no-brainer for the DGPT.
First and foremost, the greater Portland area had previously hosted the PDGA Disc Golf World Championships in 2014. The course used in the sixth round, the semifinal round, and the Final 9 was Blue Lake Park. It became the site of Paul McBeth's third consecutive world title as he took down Ricky Wysocki in an epic five-hole playoff. By 2019, Blue Lake was already a well-known, championship-level course, and Keegan and AnDyke planned to host their event there.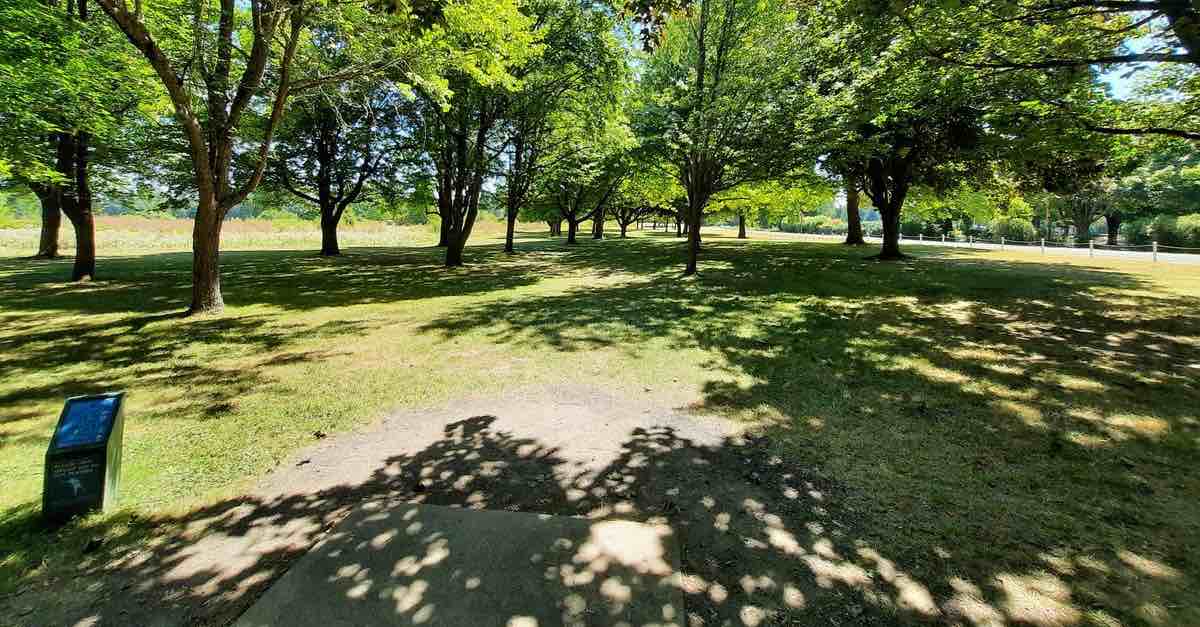 "It hosted Worlds and it hosted several Stumptown Disc Golf Club C-tiers and B-tiers, so it wasn't like it was a course that nobody knew," Keegan said. "Obviously it's a proven world-class track."
Secondly, a perfect storm of sponsor support poured in. The disc golf power couple of four-time World Champion Valarie Jenkins and three-time World Champion Nate Doss were just launching Bevel Craft Brewing in Bend, Oregon, and were eager to lend their support. Meanwhile, AnDyke and Keegan's non-profit Uplay connected with the Rose Festival in Portland and brought them on as a co-sponsor.
"We linked up with the Rose Festival and they supported and advertised that there was a big disc golf event going on to their reach which is all non-disc golfers," Keegan said. "Out of just a dream, the sponsors helped turn it into one of the biggest and best tour events."
The pair hoped to build on the first event's success in 2020 but had to cancel it due to the pandemic.

In 2021, with fears of the pandemic still lingering, news came that Blue Lake Park was no longer an option. Keegan, AnDyke, and Spring had to either find an acceptable new venue or cancel the event once again. With the assistance of the Stumptown Disc Golf Club and former Masters Cup TD, TJ Goodwin, they discovered Glendoveer Golf & Tennis.
"Jeff wasn't quite sold on it, so he wanted Zoe and I to go and take a look at it," Keegan said. "I spent two hours driving around the property with Zoe and TJ just seeing if it was even a possible place for a pro tour elite series. When we got there, it was like, 'Oh man. We can build something amazing here.'"
After Keegan designed the course at a sprint, Spring – the 2021 tournament director – made some final tweaks. Together they'd created a monster on a section of Glendoveer's facility that featured three par 5s over 1,190 feet/363 meters and plenty of other holes requiring massive power. The course let top distance players shine and left little sanctuary for players who based their games more on finesse than power.

The re-addition of Blue Lake to the Portland Open  in 2022 and the creation of a brand new 18 at Glendoveer that Keegan had plenty of time to perfect created a more varied experience for players and viewers alike. That version of the Glendoveer layout garnered glowing reviews from pros.

In 2023, Glendoveer Golf & Tennis and the DGPT have agreed that the whole traditional golf course can be used for disc golf during the Portland Open, and Keegan has designed a second full 18 at the facility. Blue Lake is out for 2023, and the entire four rounds of the Portland Open will be played on two courses at Glendoveer, with each course hosting two rounds each.