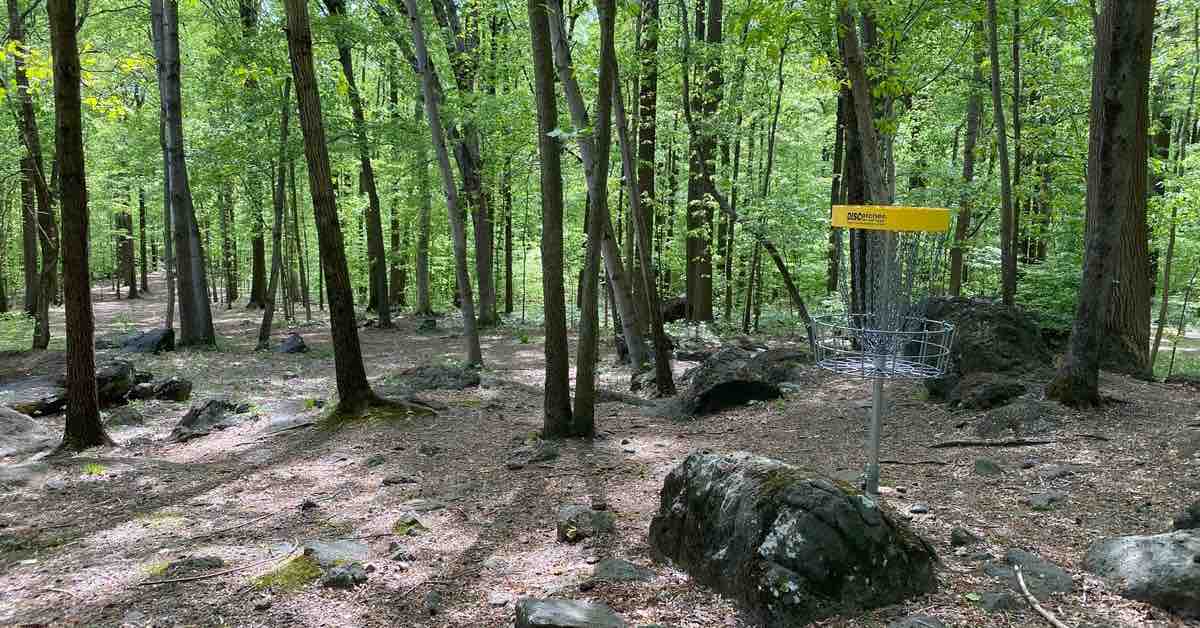 As the touring pros moved east, the ever-grueling test of Iron Hill Disc Golf Course loomed large. It was a competition where shot shaping prowess and consistency in the woods decided the winner as the Delaware Disc Golf Challenge – a PDGA National Tour event – welcomed a host of great players to Newark's long, technical, and iconic woods course.
Learn more about the 2021 Delaware Disc Golf Challenge below, where we fill you in on what happened in 2021, tournament history, the course, past highlights, how to watch, and more.
What Happened at the 2021 Delaware Disc Golf Challenge?
You can find individual scores on every hole, in-depth stats, and more at the UDisc Live results page for the 2021 Delaware Disc Golf Challenge.
OPEN
Who won the 2021 Delaware Disc Golf Challenge?

Who shared the podium at the 2021 Delaware Disc Golf Challenge?



What happened at the 2021 Delaware Disc Golf Challenge?


Connor O'Reilly won the 2021 Delaware Disc Golf Challenge, a surprise victory that was his first top 10 finish ever at an Elite Series event.
Those who started out hottest at the Delaware Disc Golf Challenge didn't keep the flames burning. All four players who made the lead card in round one struggled through their second rounds, leading to a completely new set of competitors on the lead card by the third and final round.
As rare as it is that no one on a lead card at a top tier event stays there into the final round, it's even rarer that a player with little name recognition sits comfortably atop the leaderboard when the final 18 gets going. But both of those things happened at the 2021 DDGC. O'Reilly, a tour newcomer who had not finished in the top 20 at any Elite Series events (National Tour or
DGPT Elite Series
) all season, was five strokes clear of his next-closest competitor,
Andrew Marwede
, when the last round got underway. He'd put himself in that position by shooting a course record 11-under par in the second round.
Though O'Reilly didn't shoot extremely hot during the final round, he never looked truly vulnerable. He did what he needed to do to keep himself in front by generally finding the fairway with pure tee shots and making saves or smart decisions to keep his scores reasonable when he didn't. His 4-under par last round was enough to make his win comfortable all the way to the last hole even with one of the world's best, Ricky Wysocki, trying to chase him down on the same card.
Another final round performance worth mentioning is Austin Hannum's. Hannum jumped from the third card to second place by matching O'Reilly's course record 11-under par from the day before. His spectacular round included a forehand ace on a 400-foot/122-meter hole (see the
Past Highlights
section later on for a glimpse of it).

Standout stat:


Prior to the DDGC, the stats behind the Disc Golf World Rankings suggested that O'Reilly would beat Wysocki in a head-to-head match-up just 4.9% of the time. If you'd put O'Reilly up against the 10 highest-ranked players, his chances of winning within that group were infinitesimal. Such stats show just how unexpected and special his win truly was.
OPEN WOMEN

Who won the 2021 Delaware Disc Golf Challenge in Open Women?



Who shared the podium at the 2021 Delaware Disc Golf Challenge in Open Women?



What happened at the 2021 Delaware Disc Golf Challenge in Open Women?


Catrina Allen blew away her competitors during the final round to take down the 2021 Delaware Disc Golf Challenge.

After two rounds, the top of the leaderboard in the Open Women field was crowded. Allen topped it with a total score of 3-under par, but there were three players just one stroke behind her.

In the final round, though, Allen was peerless. The 2021 world champion laid down a bogey-free 11-under par that was unofficially rated 1030 (a higher rating than the Open winner's final round received). There was nothing the field could do but look on in awe as Allen dissected the course's wooded fairways and pulled farther and farther from their reach.

A good example of what the round was like for Allen was when she found herself 60 feet/18 meters from the basket far down a slope on hole 12. Despite having a seven-stroke lead, she ran and canned the putt, pulling further ahead and making the plight of her competitors seem all the more hopeless.

Notably, second-place finisher Hokom made her run to the podium from the chase card, finishing the tournament with a strong 5-under par showing after her first two rounds had left her total score above par.

Standout stat:


Allen led the division in both strokes gained tee-to-green (20.07) and C1X putting (5.68). When a player leads both of those stats, they're nearly impossible to beat.
Who Were the Favorites to Win the 2021 Delaware Disc Golf Challenge?
Using the formulas and stats that power the Disc Golf World Rankings, we calculated what players' recent performances at big events suggested about their chances of beating other top players at the 2021 Delaware Disc Golf Challenge.

Though it's not feasible for us to produce an accurate win probability looking at one player versus every other registered player, we can pit a certain number of top players against each other and see what their chances of emerging victorious within that group are. To produce the stats you'll see in this section, we pitted the top 10 players based on World Ranking in the Open and Open Women's divisions against each other to see what their chances of winning within that group were.

Notes on the Stats

Other than "2021 Finish," all of the stats below were calculated before any player threw a single shot at the 2021 Delaware Disc Golf Challenge and were not changed to reflect how winning chances altered as the tournament played out.

These probabilities were based on player performance at all their recent events and didn't take into account the type of course being played and how players' specific skill sets matched it.
If you're on mobile, swipe left to see the full table.
| | | | | | | | | |
| --- | --- | --- | --- | --- | --- | --- | --- | --- |
| Player: Open | World Rank Before Event | Winning Probability Before Event | 2021 Finish |   | Player: Open Women | World Rank Before Event | Winning Probability Before Event | 2021 Finish |
| Ricky Wysocki | 1 | 42% | T2nd | | Catrina Allen | 5 | 45% | 1st |
| Calvin Heimburg | 4 | 22% | T4th | | Sarah Hokom | 8 | 26% | 2nd |
| Chris Dickerson | 6 | 10% | T17th | | Heather Young | 9 | 13% | 5th |
| James Conrad | 8 | 7% | T28th | | Jessica Weese | 12 | 9% | 7th |
| Matthew Orum | 9 | 6% | T6th | | Rebecca Cox | 15 | 4% | 11th |
| Andrew Marwede | 11 | 4% | T4th | | Kona Star Panis | 21 | 1% | 6th |
| Adam Hammes | 13 | 3.5% | T11th | | Ellen Widboom | 26 | < 0.1% | 4th |
| Joel Freeman | 15 | 3% | T8th | | Deann Carey | 28 | < 0.1% | 12th |
| Corey Ellis | 18 | 2% | T6th | | Holly Finley | 29 | < 0.1% | 3rd |
| Nikko Locastro | 19 | 1% | T11th | | Vanessa Van Dyken | 31 | < 0.1% | 15th |
Tournament Background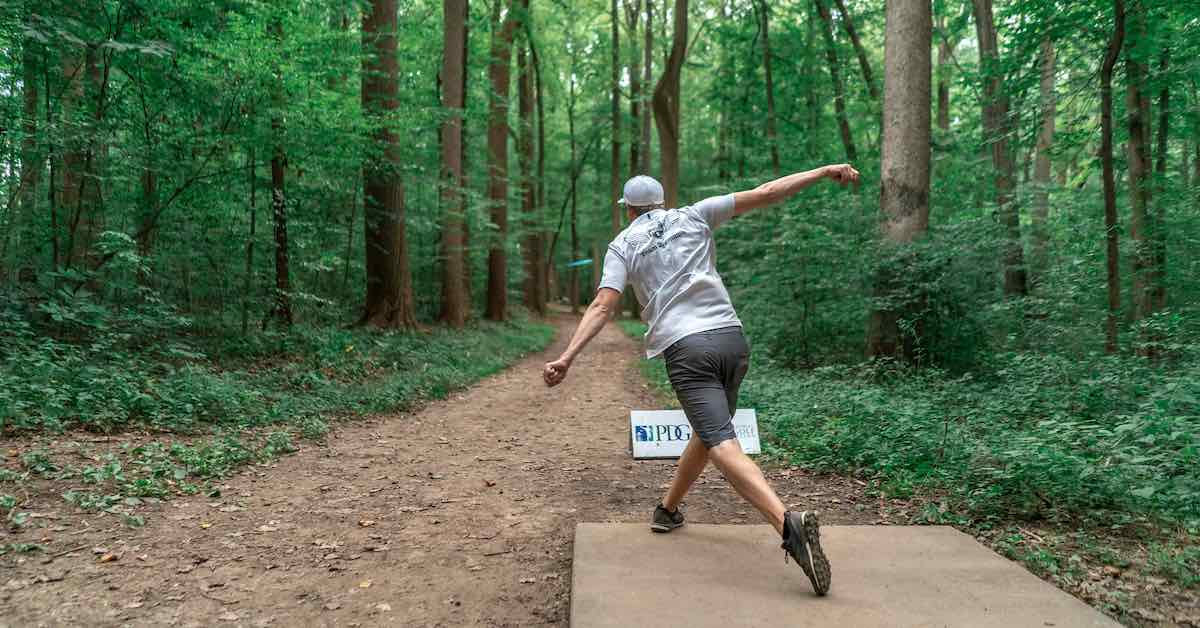 It'd be hard for any other stop on tour to compete with the history at Iron Hill.
Sure, other tournaments may have high-profile moments, clutch shots, or major showdowns they cling to, but none have 243 years of significance.
Iron Hill is the location of a famous Revolutionary War battle. Also known as the Battle of Cooch's Bridge, the battle is said to be the first time the U.S. flag was flown.
The historical significance of Iron Hill will be reflected in the 2021 Delaware Disc Golf Challenge (DDGC) trophies for the first time.
"I'm making a replica of the monument at Cooch's Bridge for the trophies this year," tournament director Adam Harris said. "There is historical significance there that not many people know about."
This is Harris' first time as tournament director for the DDGC. After Jimi McIlvain retired following the 2019 event, Harris agreed to step in. Because of the COVID delay, 2021 will be his inaugural tournament in charge.
"After 10 years directing the event, Jimi retired," Harris said. "I felt the event should keep going so I stepped in to run it."
It may be his first year as tournament director, but Harris has always been involved. In 2009 he and McIlvain helped spearhead the creation of the Iron Hill Challenge to feature the freshly installed Iron Hill course.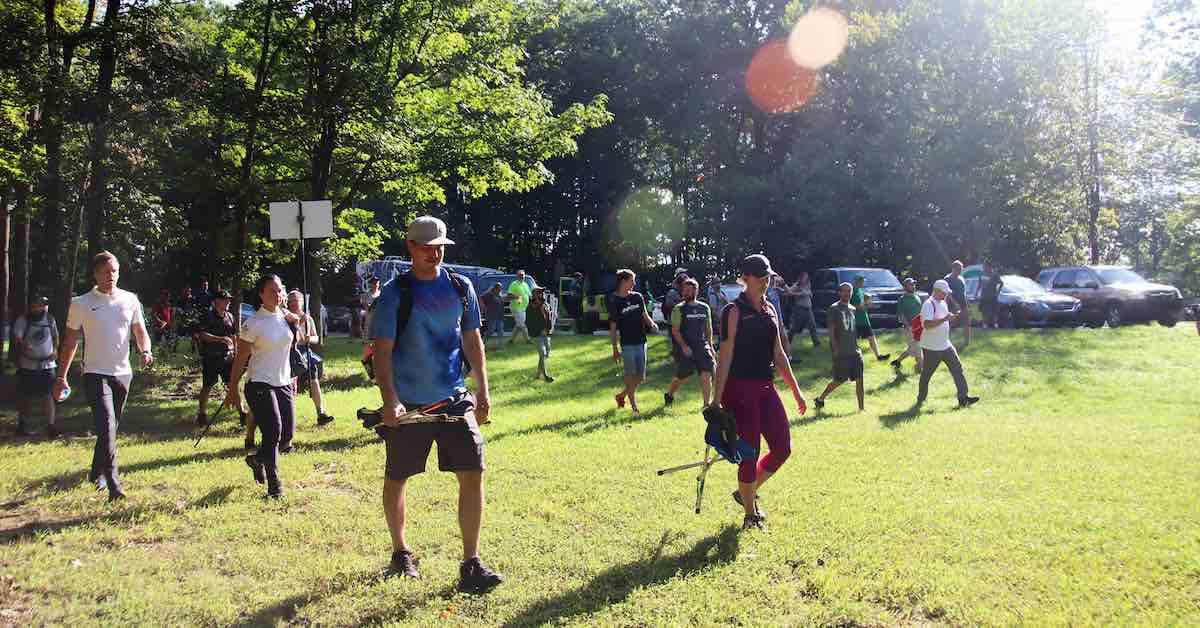 In 2010 the event expanded to become the DDGC as other courses were incorporated into a four-round, two-day event. The tournament used Brandywine Creek State Park as well as Carousel Park (which is now permanently closed) as extra courses to broaden the event.
Using feedback from the touring professionals, McIlvain and his team made the decision to move to tee times and only play one round per day. They did this years before many other events and may have helped inspire other tournament organizers to transition to this format.
"From 2015 until now the tournament has been three rounds with tee times," Harris said. "Delaware was one of the early adapters for one round a day tee times. You can thank Jimi McIlvain for that adaption by using feedback from the players."
Trendsetting, innovation, and being ahead of the curve is what Harris says sets Iron Hill and the DDGC apart from other tour stops. To deal with the heavy influx of spectators in 2021, the tournament added designated spectator zones which will also serve as added OB for the competitors.
"Designing the course 14 years ago and still having room this far ahead to allow for spectator areas was foresight and vision that I didn't see coming back then," Harris said.
The Course
Below you'll find information about the course where the 2021 Delaware Disc Golf Challenge was played.
Number of Holes: 18
Length: 10,585 feet/3,226 meters (Open), 9,050 feet/2,7598 (Open Women)
Par:  70

Description: Iron Hill was established in 2008 with the expectation that it would host big events. Its long, technical fairways that force a variety of shot shapes were designed to test the skill sets of players for the next decade as the game of disc golf continued to evolve and the players continued to get better. The idea of Iron Hill has withstood the test of time as it still challenges the best players in the world and is laid out in a way where continuous tweaks can be made.

Long, tight shots with precise landing zones and elevation changes between tees and greens make this course special. With only five par 3s for Open and six par 3s for Open Women, the mental test is very much a factor on this course. Harris said that the mental drain of having to execute on every shot at Iron Hill for an entire round is likely the biggest challenge the course presents.

"We're playing true disc golf with patience, perseverance, and mental aptitude that's required in the woods," Harris said. "It requires shot-shaping through the woods and thinking about each shot. We're not playing on a golf course; we're playing on a disc golf course."

The 2021 layout featured a few changes from when the course had last hosted a major professional event in 2019. Besides the aforementioned OB spectator zones, the most notable change was the use of identical greens for the Open and Open Women fields. In previous years, the baskets had beenmoved to different locations between divisions. To make this change possible, brand new tee pads were been poured to give the Open Women a tee on every hole.
Other Notables:
The signature locations at Iron Hill are the greens of holes 5 and 17. The large boulders guarding the approach and the slight incline on both holes make two of the most
picturesque
and unique putt and approach scenarios on tour.
Past Highlights

Here are some of the standout moments from past DDGCs.

2021: Austin Hannum's 400-Foot/122 Meter Forehand Ace
On his way to a course-record tying 11-under par round during the final day of the 2021 DDGC, Austin Hannum made a shot that's one of the best and most unlikely aces you'll ever see. Aiming uphill on a long, tightly-wooded par 3 to a blind basket, Hannum put it in in one shot, shocking himself and his card mates.

Luckily, GK Pro was there to capture the magic:


2015 & 2021: Catrina Allen Shreds Iron Hill

A brief synopsis of Open Women at the 2015 Delaware Disc Golf Challenge goes like this: Catrina Allen stomped everyone.

Allen was on a completely different planet than the rest of her competitors for all three days, beating second place by an absurd 21-stroke margin.
How she did it is what's most impressive.
The Open Women were lined up on the same layout as the Open field in 2015. It was the Iron Hill Gold layout: a long and grueling par 72 track. Paige Pierce had shot a 76 during the final round in 2014, but that record would stand for only one year.
Allen blasted out of the gates in 2015 with a 75 in round one, breaking the women's course record. In round two she did it again, showing her level of talent combined with consistency by tying her record from the day before. Then, on the final day, she turned up the heat another notch, incinerating her previous record and posting a 1-under par 71 to win the tournament in extreme style.

In 2021, Allen didn't destroy everyone every round, but her final go at the course was essentially flawless. Her 1030-rated 11-under par on the Open Women layout was six strokes better than the next-best round on the course all weekend.

It seems that something about Delaware often brings out the best in Allen.

2019 & 2021: DDGC Gives Two Open Players Surprising, Career Highlight Wins in Back-to-Back Years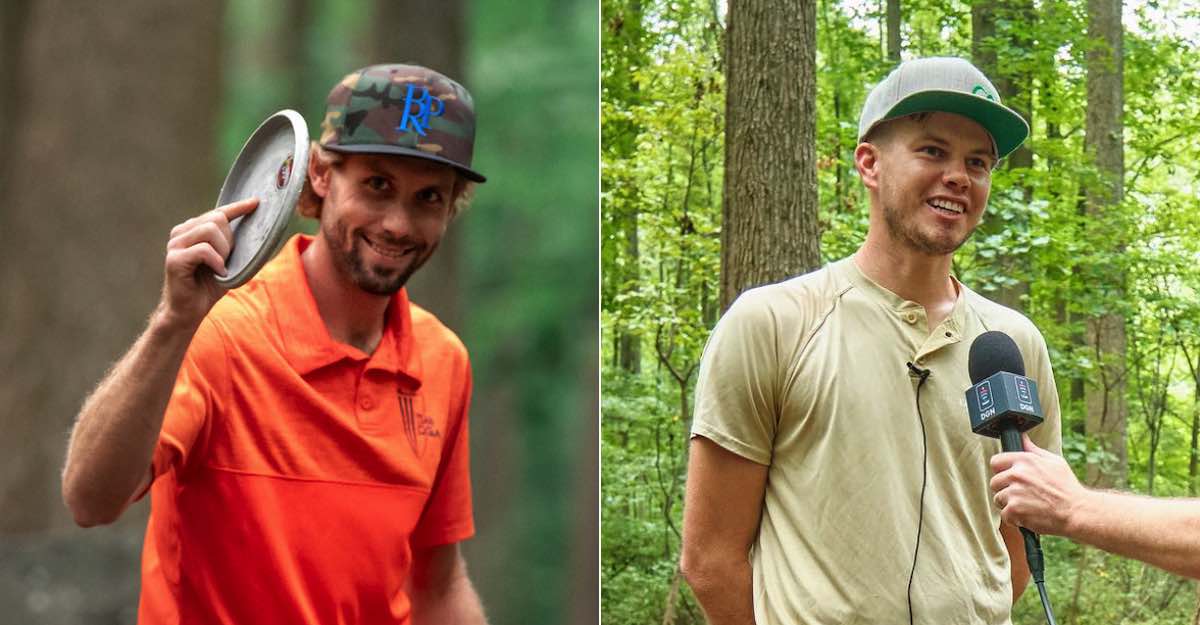 Both in 2019 and 2021, the DDGC had unexpected winners. In 2019, tour stalwart Matt Bell made a run from the chase card to get his first-ever PDGA National Tour win over Ricky Wysocki. The event didn't run in 2020 due to COVID-19, but when it returned in 2021, an even more unexpected winner emerged: Connor O'Reilly. O'Reilly was new to touring and had not even finished in the top 20 at any previous Elite Series event during the 2021 season.

Hokom's Consistency Secures 2018 Win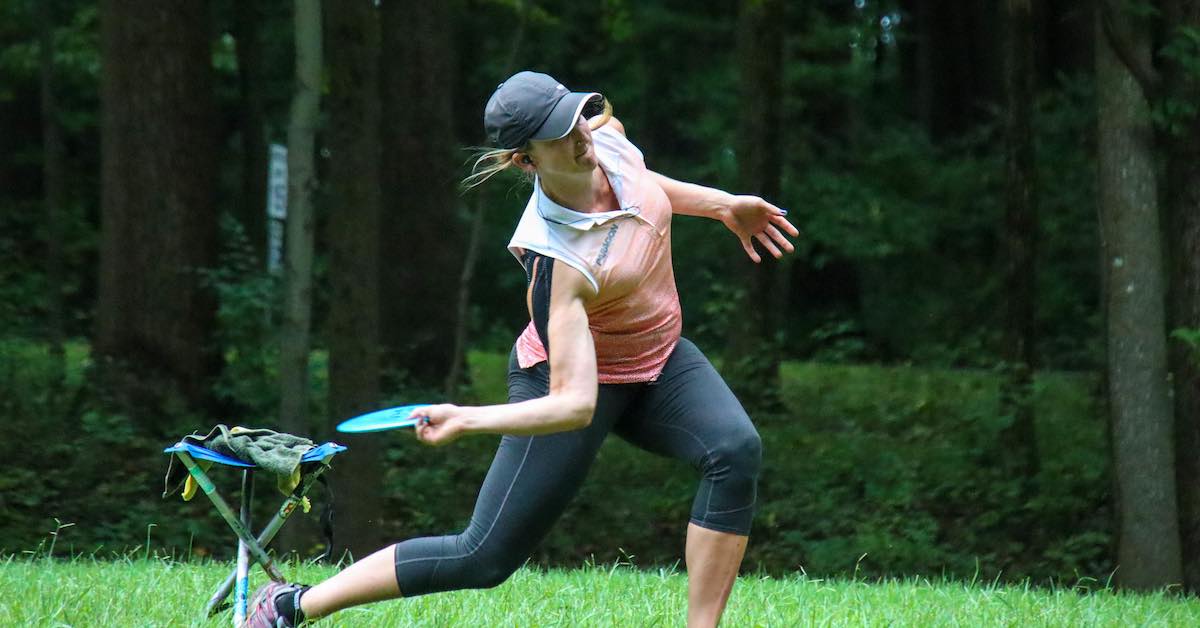 2021 DDGC tournament director Adam Harris called it "the most consistently high-level play I've witnessed" when discussing Sarah Hokom's DDGC win in 2018.
Hokom produced a 2-under par in round one, a 4-under par in round two and a 1-under par in round three. She was the only player to shoot under par in all three rounds of the tournament and averaged 971-rated golf.
But it wasn't as if she blew out the field. Kristin Tattar and Paige Shue were hot on her heels for the entirety of the event and yet Hokom continued to deliver strong performance after strong performance.
You can watch her impressive showing on The Disc Golf Guy's YouTube channel.
How to Watch the 2021 Delaware Disc Golf Challenge
When was the 2021 Delaware Disc Golf Challenge?


Friday, August 27 to Sunday, August 29

Live Scoring


The scores and results of the 2021 Delaware Disc Golf Challenge are on
UDisc Live
. See shot-by-shot scores and a smorgasbord of stats.

Watch


Live coverage for the 2021 Delaware Disc Golf Challenge was broadcast exclusively on the Disc Golf Network and the archived footage can be seen there. Condensed, shot-by-shot footage from the rounds of the leading players were produced by various disc golf media companies and made available on their YouTube channels. Find all the information you need below.
If you're on mobile, swipe left to see the full table.