There's a particular weekend in 2019 that's etched deeply in Randy Dueck's memory.

"I still remember the Sunday very clearly," Dueck, who is a part of one of Belize's Mennonite communities, said. "It was just a regular Sunday afternoon watching the Eagles game, and we were like, 'We need to go out and do something.'"
Tired of the typical, limited entertainment options near their homes in western Belize, Dueck and his friends scoured Facebook for something they'd never tried before.

"We see disc golf – never heard of it, didn't know what it was, but we were like, 'Let's go try it out,'" Dueck recalled.
After a 30-minute drive, the group arrived at Trek Stop Disc Golf Course, a pay-to-play established in 1997 that may be Central America's oldest disc golf course. The group was able to rent discs, and after learning some basics about the equipment, set off to tackle Trek Stop's extra-tight fairways carved out of the jungle.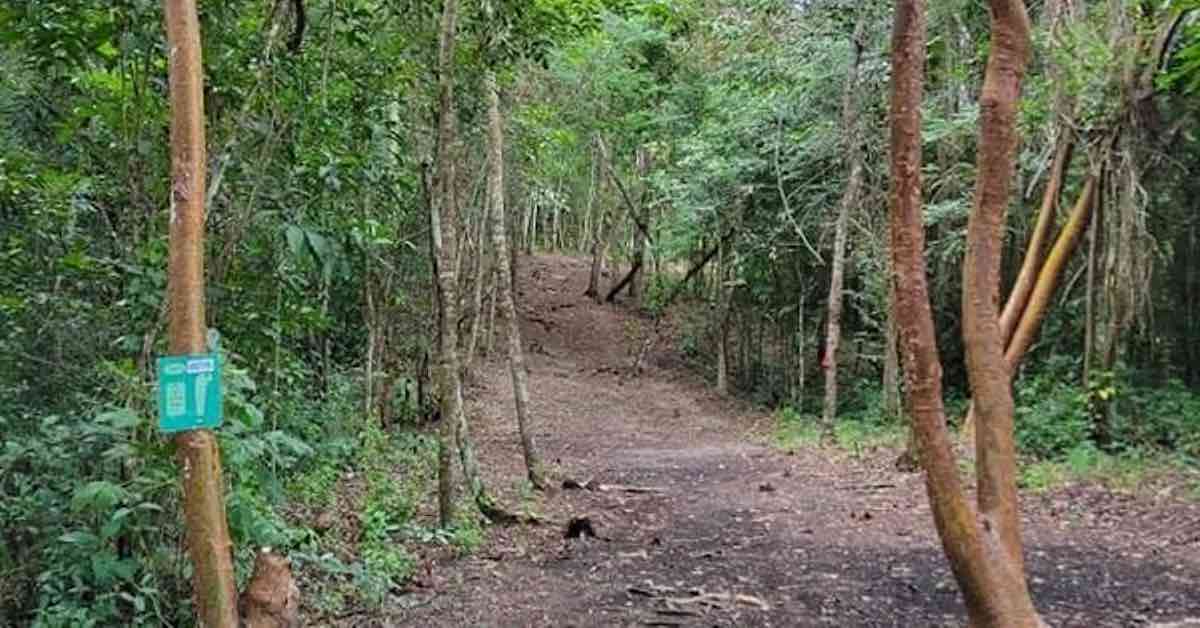 "We had one of the best times ever," Dueck said. "It was me and three other guys. We did a few shots that were pretty good through the woods, just seeing the shot shape and everything. We went back there every single Sunday for a few months. That's all we thought about."
The immediate passion Dueck felt for disc golf hasn't faded, and since his first round, he's helped establish multiple courses in Belize. Add to Dueck's efforts those of a U.S. expat who's organizing tournaments and helping with course-building in the country, and you have one of the hottest disc golf scenes in the Americas south of the U.S. border. In fact, Belize has more disc golf courses per capita by far than any other country in the region and ranks 11th in the world when stacked up against all other countries.
Building Belizean Disc Golf
It's not easy getting disc golf equipment to Belize, which makes the sport's rapid growth there all the more impressive. Dueck and his friends had to wait quite a while for discs they ordered on eBay to arrive, and when they decided to erect their own course in 2019, they built baskets rather than deal with the expense and time it would take to get commercially-made targets. Luckily, it wasn't as hard to find a spot to set up their course.
Dueck's mother owns and operates Target Plus Mini Golf, and adding disc golf to the property fit the business' aims perfectly. The main goal is to offer an outlet for fun and relaxation to the hardworking nearby community, which mainly consists of Mennonites. This is a religious group that migrated to Belize in the mid-20th century at the invitation of the the Belizean government and now produces the vast majority of produce, meat, and dairy consumed in the nation.
Once the baskets were ready, Target Plus Disc Golf Course was installed. Notably, the Target Plus course opened shortly after longtime disc golfer Graham Walker established Belize's second disc golf course, Walker Ranch, on his land about 90 minutes' drive to the east of Dueck's home. 
With an accessible, well-maintained place to play that also rented out discs, interest in disc golf started growing organically around Dueck's community.
"People watch disc golf online, soon one friend tells another friend, and, you know, it kinda took off," Dueck said.
At roughly the same time that Dueck got interested in disc golf, then-California resident Chris Leonard was planning a permanent move to Belize, where he would work on online real estate advertising for a Belizean subdivision as well as web development. Leonard was deeply involved with the disc golf scene around San Diego and had helped with events like the now well-known Goat Hill Challenge. Once he was sure about his move, Leonard started researching the state of disc golf in his soon-to-be home and came across Dueck's course. A few emails later, it was clear to both Dueck and Leonard that they could work together to grow disc golf.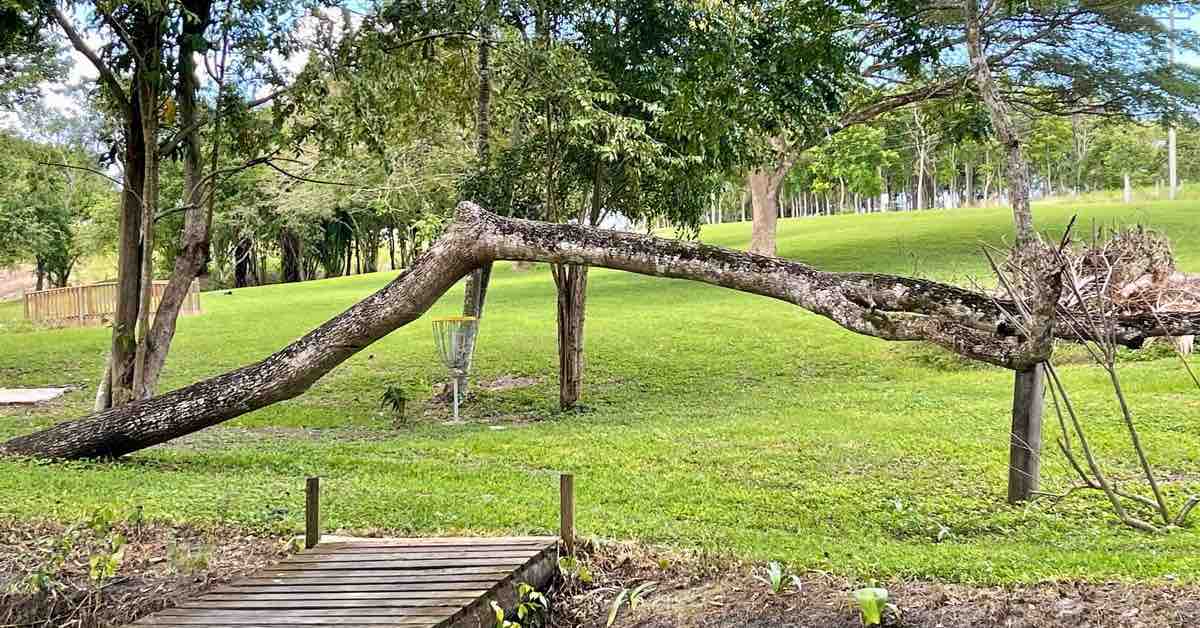 Shortly after Leonard arrived in Belize, he built the country's fourth track, Cerros Maya Disc Golf Course, with Prodigy T2 baskets he'd been personally assured would arrive in the country before he left the United States. Some 130 miles/209 kilometers north of Dueck's central western location, the course is in an attractive spot by the sea mere steps away from food, drinks, and accommodation.

"There's a full-on restaurant, bar, and resort right next to hole 1," Leonard said. "So we have guests come in and stay at the resort, walk out the door of their room, and they're on the tee pad for hole 1."
Soon after Dueck and Leonard put their first courses in the ground, they and others helped more go up around the country after finding success asking local businesses to help purchase baskets.

"Word is going around, and there's a lot of businesses around here that know the sport is growing, and some of their kids are playing," Dueck said. "They saw the positive impact it was having on their kids. They're not inside all day; they're getting out more. People view it as a positive thing."

Belize now has nine publicly-listed courses in the UDisc directory – a very quick jump within three years considering the nation had just one course for over two decades.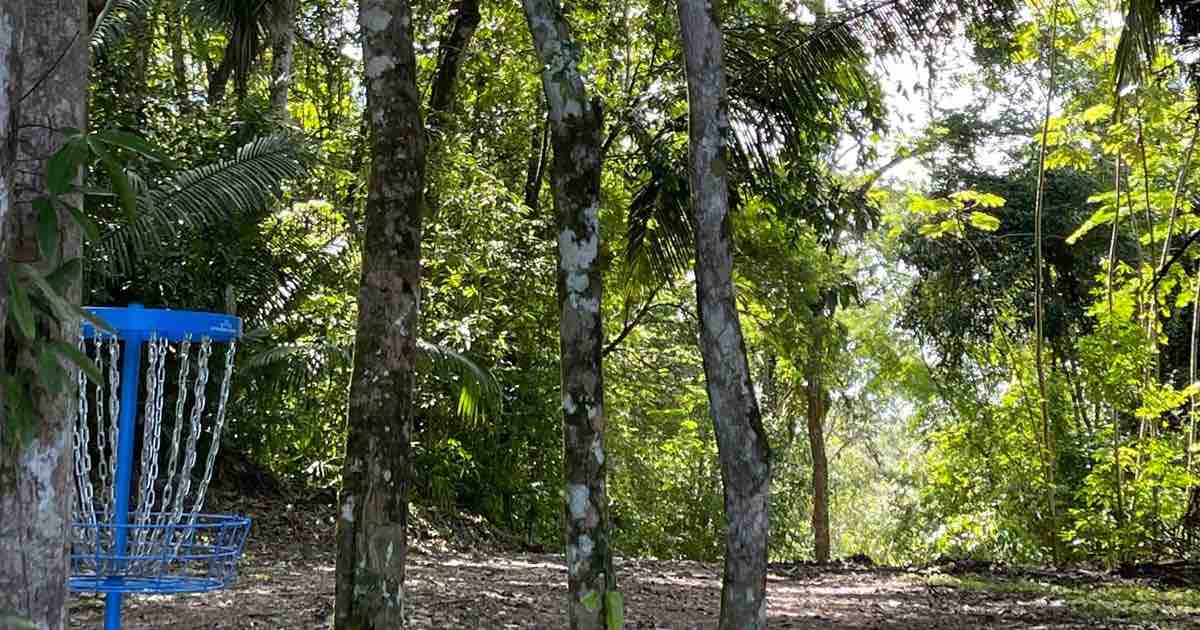 Though the increased course total is impressive, the fact that a steady stream of players are using the new tracks is perhaps a better indicator of the sport's health in Belize. Leonard has enough disc golfers in his community that he can successfully run a weekly league, and Dueck has been surprised by the uptick in his local traffic.

"People just come out to play as much as they can," Dueck said. "There are always people on the course on the weekends, and after five when people get off work, you'll usually see people on the courses every single day. It's growing because friends are telling other friends...people just love it here for some reason. Two years ago it was just me and my friends playing, and now people are showing up to the course, and I've never seen them before."
Is Disc Golf Bringing Tourism to Belize? 
With year-round average highs over 80° F/27° C, 240 miles/386 kilometers of coastline, Mayan ruins, the second-largest barrier reef in the world, jungles to explore, and plenty of tourism-friendly accommodations, Belize is already an attractive destination. In fact, it made a list from Forbes of "The 22 Best Places to Travel Around the World in 2022." Those from the U.S. and Canada will also be interested to know that English is the country's official language as Belize was a British colony and remains part of the commonwealth.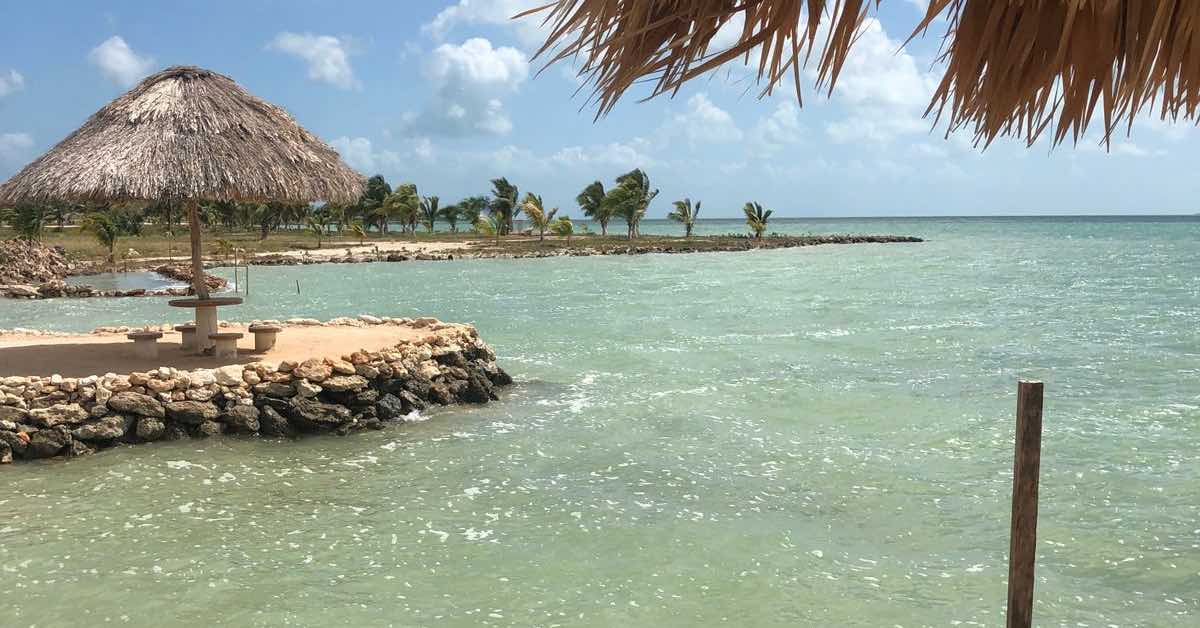 Currently, Leonard sees competition as the best way to draw foreign disc golfers to Belize and tries to assure that there's a tournament somewhere in the country about once every month. 

"That's one thing we do advertise: If you come to Belize, you're gonna find a tournament," Leonard said.

As an example of the draw of competition, he described how the 2022 iteration of the country's largest tournament attracted over 70 players and multiple groups from North America.
"At the last Battle for Cayo, which is our biggest event by far, we had people from Canada, California, Missouri, North Carolina, Idaho," Leonard said. "A couple of girls from Boise, Idaho, that play professionally came down, and they brought friends that weren't disc golfers with them. Those friends were doing Mayan ruin excursions and whatnot while they were playing in the tournament."
That example highlights how disc golf is likely to best fit into Belize's tourism industry in the long run. Belize has a lot going for it, but many of its pluses resemble those other Central American nations offer. However, when ever-growing number of dedicated disc golfers see a thriving tournament scene and a variety of courses to try, it sweetens the pot and makes opting for Belize a no-brainer. It's especially attractive because there's just so much for non-disc golfing travel companions to take in while disc golfers enjoy their rounds.

Leonard has already seen this effect in his real estate dealings.

"We've sold lots to people [near the Cerros Maya course] just because we have disc golf," Leonard said. "People called up and were saying, 'Hey, we see you have land, and we're interested in moving to Belize,' and they may have some apprehension and then they hear we have a disc golf course, and they say, 'OK, we're gonna wire the funds tomorrow.'"
Where's Disc Golf Headed in Belize?
Though other countries in Latin and Central America like Mexico, Guatemala, and more have expanding disc golf communities, Belize is leading the way in the region. And if locals continue to improve and diversify the country's disc golf options and offer frequent competitions, Belize's many other tourist attractions are likely to make it an extremely desirable vacation spot for foreign disc golfers.
It seems the biggest setback Belizean disc golf could face would be those spearheading its growth losing interest. And, from what we can tell, that doesn't seem likely.

"I want to see disc golf on every street corner," Dueck said. "I don't want to get too personal, but I was in a rough place, and disc golf helped me a lot. I think it's a really healthy thing for people mentally. They get outside, be with friends, get out in nature. My goal is to see it all over Belize. It's only like 350,000 people, and it's a small country, but I'd like to see disc golf everywhere."