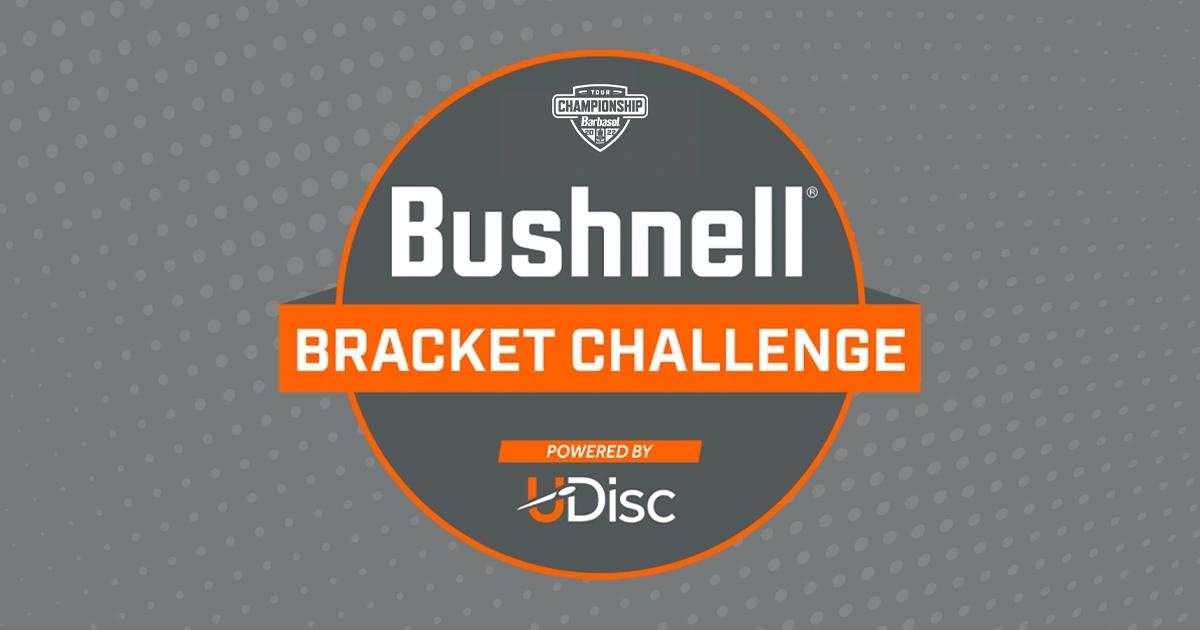 The Disc Golf Pro Tour Championship has become a mid-October staple on the disc golf calendar, offering a unique competitive format and big bucks for players who survive the gauntlet and make the final round lead card. 
And with this annual tradition, we've been happy to build another to go with it: the Bushnell Bracket Challenge, which returns for a third year of interactive picks and prizes.
What's the Bushnell Bracket challenge? It's UDisc Live's spin on the NCAA's annual March Madness contests (October Insanity?), as fans pick players to advance from each stage of play at the DGPT Championship. This year, the action begins on Wednesday with a play-in round for the MPO division, which means an extra day and more chances to win.
How Do I Play the Bushnell Bracket Challenge?
It's easy to get in on the fun. Head to udisclive.com/bracket or open the UDisc app and tap the banner at the top. 
From there, here's how it works:
Pick two players to advance from the Play-In round
Pick four players from Round 1 (MPO), the Quarterfinals, and the Semifinals
Pick the DGPT Champion and their final round score
Repeat the process for the other division 
Sit back and watch the points flow in while you watch the Tour Championship!
You'll earn points for each correct pick, with the stakes getting larger in each subsequent round of competition. Make sure to fill out brackets for both MPO and FPO to maximize your chances at winning – there are prizes available for top performers from each division!
What Prizes Can I Win?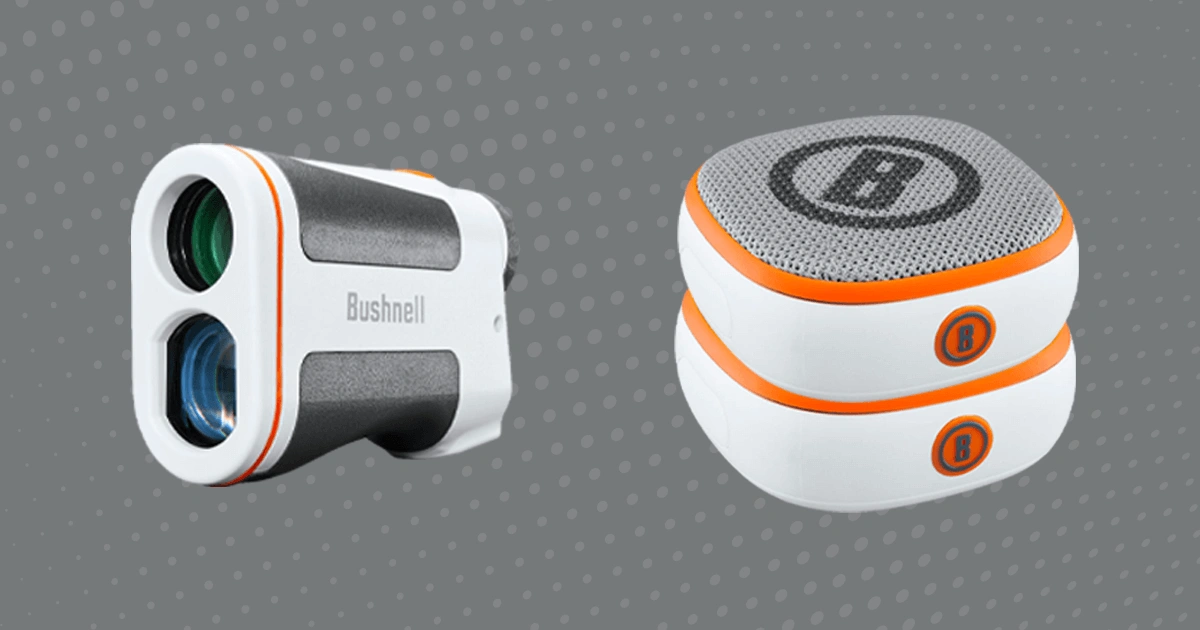 Sure, we all love the feeling of satisfaction that comes from looking into your crystal ball and totally nailing it, but physical prizes are even better. That's why we've teamed up with Bushnell Disc to get you geared up for the course if you win.
First Place: Edge Laser Range Finder and 2 Disc Jockey Bluetooth Speakers – one for you, and one for your dubs partner!
Second Place: Edge Laser Range Finder and 1 Disc Jockey Bluetooth Speaker
Third Place: 1 Disc Jockey Bluetooth Speaker
Random Draw: Everyone who fills out a bracket will be placed into a random drawing for a Disc Jockey Bluetooth Speaker, with three winners coming from each division
Disc Jockey Syncs with UDisc
With a footprint just about the size of a mini, Bushnell's Disc Jockey packs plenty of punch – both with stellar sound and long battery life – into a small package. But it gets better: The Disc Jockey also hooks up with UDisc to provide some added benefits beyond rocking to your favorite soundtrack:
Tap the Bushnell Button and the speaker will call out your distance from the basket
Double-tap the Bushnell Button and the speaker will call out your distance from the tee (coming mid-October)
Long press the button for an audible scoring update (which can help you low-key razz your cardmates – or come back to haunt you after that double bogey)
As a bonus, you'll be able to hear the teeing order if you have that functionality turned on in UDisc. 
The DGPT Championship begins Wednesday, October 12, so lock in your picks before competition begins! Good luck!