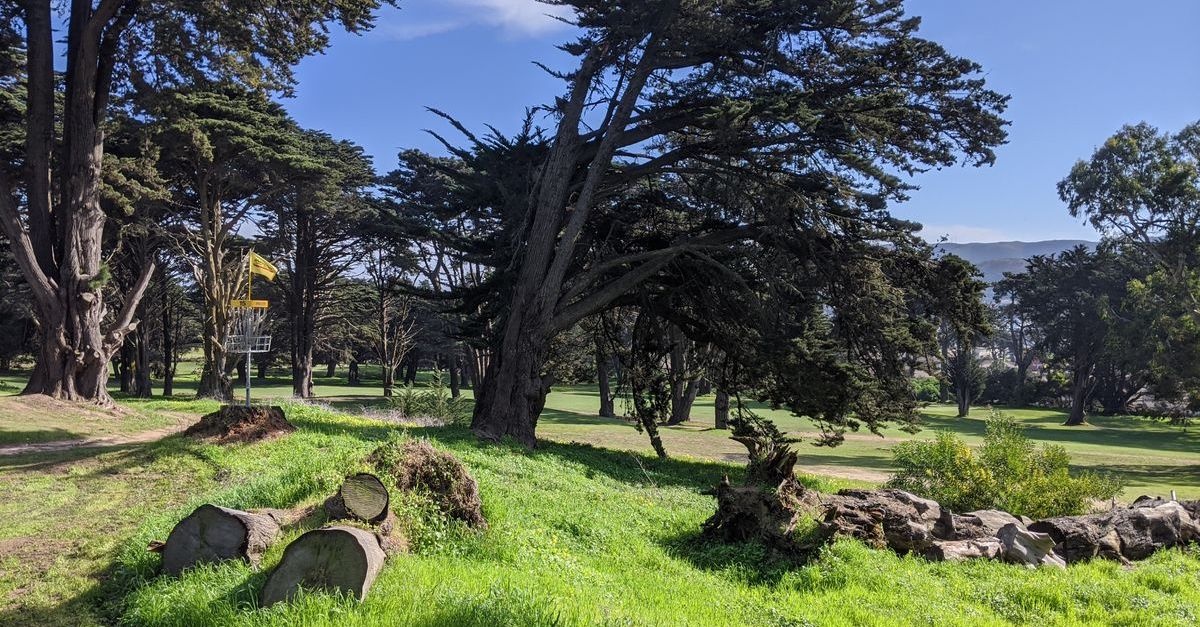 At the end of a recent article about the integration of disc golf with traditional golf courses, we asked people with notable experiences in that realm to reach out. Luckily, Leonard Muise took us up on that invitation.

Muise is to disc golf something like what the band the Velvet Underground are to music. He's done important work, and his name is well-known in some circles, but he's not universally recognized.

The parts of Muise's disc golf resume most likely to catch disc golfers' eyes are his designer credits for Golden Gate Park, San Francisco's first disc golf course, and Gleneagles, the dual ball/disc golf course that hosts the San Francisco Open. But he was also a very active tournament director and event organizer in disc golf's early years.

Additionally, Muise has been a traditional golfer for even longer than the 38 years he's been active in disc golf.

Today, Muise is still very active in disc golf with various projects: building courses in public parks and a repurposed landfill, helping to organize both pilot and top-tier events, and operating a mobile disc golf store. He is also focusing a sizable amount of his time on increasing the availability of what he calls "dual golf" facilities (facilities offering traditional and disc golf on the same property). Along with designing and installing disc golf courses for golf properties, he's put serious research into learning what practices can give the dual golf concept the best chances at success.

When we got the chance to speak with Muise, the conversation turned into a wide-ranging one, but his intimate knowledge of what does and doesn't work in the dual golf concept was clear throughout. After sifting through the interview to find the best nuggets of advice, we were able to create a list of best practices for those interested in attempting to create a dual golf facility. You can find them below.

Note that the quotes from Muise in this piece are from both our first conversation with him and a follow-up e-mail exchange that clarified some of the points made in the initial interview.
Be Realistic About What Disc Golf Can Do for a Golf Course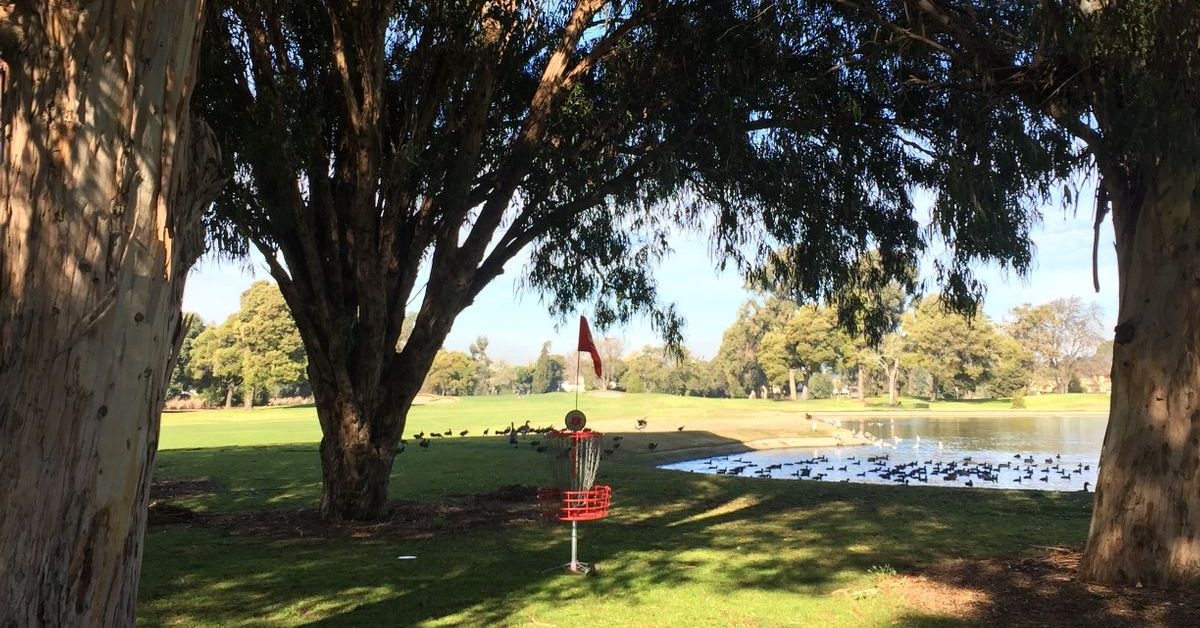 Muise put out some interesting numbers related to one of his recent installations on an executive course at a golf facility.

"Even at this place where we're doing very well, I estimate that disc golf represents only about 15% of the tee times on the executive course," Muise said. "And it's a two-course complex with a championship 18 that's even busier, so in terms of revenue, disc golf is maybe around two or three percent."

Bear in mind that these estimates come from a golf facility that isn't struggling, and the impact of disc golf could be larger for less-successful golf facilities. Still, Muise said that the income a course can make from disc golf will often be "modest" in relation to its potential golf earnings.

But "modest" and "negligible" aren't synonymous. Muise said any manager who figured out a way to up profits by those margins would "be considered a hero" at a golf facility, and disc golf tends to produce returns quickly once a course is installed.

"Even a so-so course which pays for 18 baskets and basic tee signs is likely to double its investment in the first year," Muise said. 

Muise gave an example of a dual golf course he's worked with that averages five disc golf rounds per day with a $10 green free and $3 per player ancillary revenue—numbers that also happen to be the medians of those three stats for disc golf at California dual golf facilities, according to Muise—grossing $23,725 from disc golf. 

There are three main things to keep in mind from this section:

1. Those pitching disc golf to golf courses should know it's probably flawed to say that disc golf has the potential to save a failing facility.

2. What disc golf can do is likely provide quick return on investment and a source of additional revenue.

3. Having an experienced and accomplished designer create a course is likely to make it profitable more quickly.
Knowing Golf Will Help In Sales & Design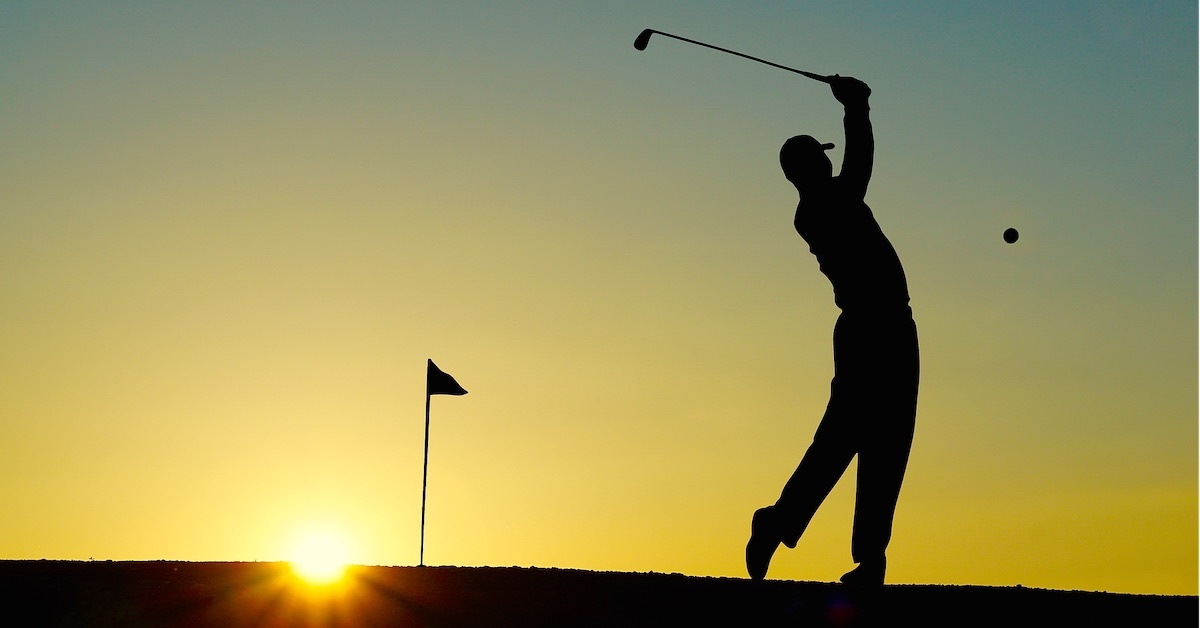 Having an understanding of golf can do a lot for someone hoping to convince a golf course to add disc golf. During the sales phase, it can help build trust between golf property management and a hopeful designer.

"If the course manager trusts that you understand and appreciate their game, they're way more likely to see you as a partner rather than an outsider," said Muise.

Being able to evaluate a property from a golfer's perspective will also benefit anyone designing a possible layout.

For instance, Muise said his golf knowhow helps him identify areas where placing a basket would likely interfere with golfer experience. Two areas he mentioned specifically were spots on the course "where golf balls often come to rest" and "where [a basket] compromises traditional golf aesthetics...for example, visually aligned right behind the flag on a golf green."

All of this advice seems to suggest that if you don't have a golf background, investing quite a bit of time into researching the game or teaming up with someone who already knows it well (or, better yet, both) before pitching disc golf to a golf course could do wonders for your odds of success.
Discourage Cheap Test Runs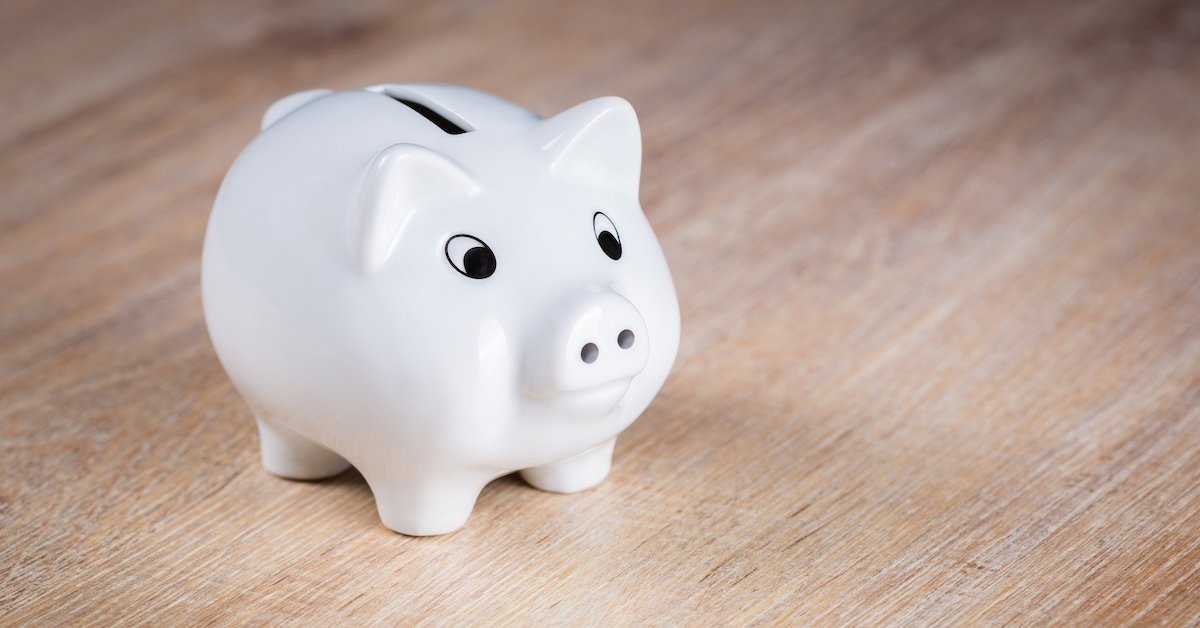 Though recognition of the dual golf concept is slowly gaining ground in the golf industry, it's still not one many course owners or managers fully trust. Muise said this often makes course leadership reluctant to fully embrace the idea.

"Though they're logically comfortable with the concept, it's still a leap of faith for them," Muise said. "So a lot of them want to test the concept as cheaply as possible."

And while disc golf is very inexpensive to install relative to golf, there are limits to how cheaply an excellent experience can be created. Since disc golf courses are already available for free in most places with thriving scenes, paying for anything less than excellence won't appeal to many players1.

Due to this, a discount test course might not attract much play or replay, making the fault seem to lie with general lack of enthusiasm for disc golf rather than the mediocre or bad experience being offered.

"They [golf facilities] need to understand that they're testing the market for 'premium' disc golf, not just any disc golf," Muise said. "If they don't offer a premium product, they haven't really tested the target market."

Muise said the best way to convince properties to invest a little more into disc golf infrastructure from the beginning is to point out examples where such investments have made disc golf at dual golf facilities more successful. Muise has a number of examples from around California, and he'd be happy to share them with anyone interested. You can find his contact information at the end of this article.
Extreme Difficulty Doesn't Create Excellent Player Experience
Recent events in ball golf's history provide a lesson disc golf course designers helping to create dual golf properties can learn from.

From the mid-1980s to the mid-2000s, there was a ball golf course building boom, which also included a large number of high-end golf resorts. Muise said that the general belief at the time was that only very hard courses could be premium courses. However, demand for punishing courses simply wasn't very high.

"They ended up having to spend a lot of money dumbing down their courses because even though the overall experience was really positive, people didn't want to play them that frequently because they were just so hard," Muise said.

So, unless there's a large community of highly skilled players in an area, creating a course that's extremely punishing for everyone except those of semi-pro or pro caliber would probably be a bad business move. Instead, Muise suggested a designer should do their best to offer players variety.

"The goal is not so much giving players a chance at a good score," Muise said. "It's giving them an entertaining and accurate test of their skills, where a good performance yields a good score and poor performance the opposite. If a course is well-suited to a player, they will get a variety of scores on any given hole over the course of several rounds. Apart from scoring, the other main goal for a good playing experience is variety in all dimensions: flight shapes, disc selection, power level, wind angles, elevation change, visual elements, [and] mental game."
Encourage Reasonable Pricing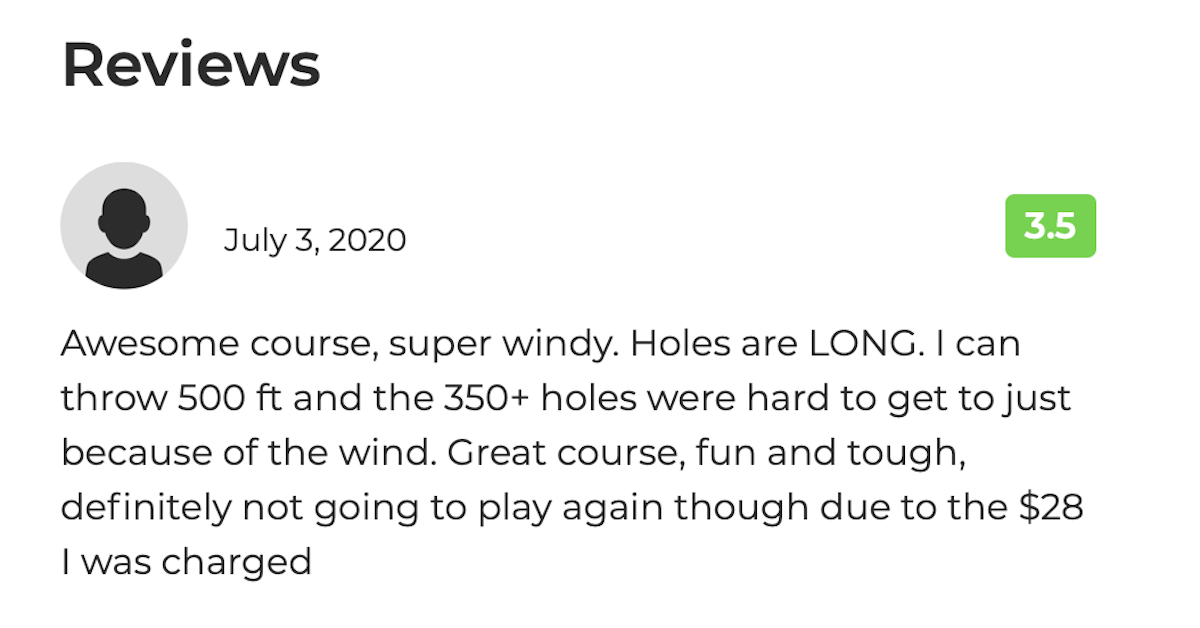 Many factors should be taken into account when thinking about how to price disc golf at a dual golf facility, but Muise pointed to a very basic idea as the most important.

"If you're a businessperson, the most obvious way to think about it is, well, what will the market allow?" Muise said.

For example, a large disc golfing community with a shortage of courses may be willing to pay more for the opportunity to skip the crowds than in a place where demand is lower. However, as mentioned earlier, golf facilities also have to keep in mind that most disc golfers have experienced playing courses as often as they want for free. So even in places with high demand and a low supply of courses, too high of a price will keep disc golfing numbers low.

Another effect of higher prices for disc golf is that disc golfers who go out on a limb to pay them for a round are less likely to spend money on other things at the course.

"I truly believe that if a disc golfer comes to a course and pays ten bucks for a great round of disc golf, they're more likely than not going to spend more on their trip by grabbing food or renting a cart," Muise said. "But if you charge them twenty bucks straight up, that's all they're spending."

This reasoning is likely why even in a place like California that has a large disc golfing population but one of the worst disc golf course-per-capita rates in the United States, disc golf prices at most dual golf facilities aren't extreme.

"Rates vary widely...but now that California has 30 dual golf courses, the norm is starting to take shape," Muise said. "On one end, $6-8 seems to be a reasonable rate for a decent 18-hole course on a weekday. On the other end, $10-15 seems reasonable for a very good course on a weekend."
Promote Healthy Relationships Between Golfers & Disc Golfers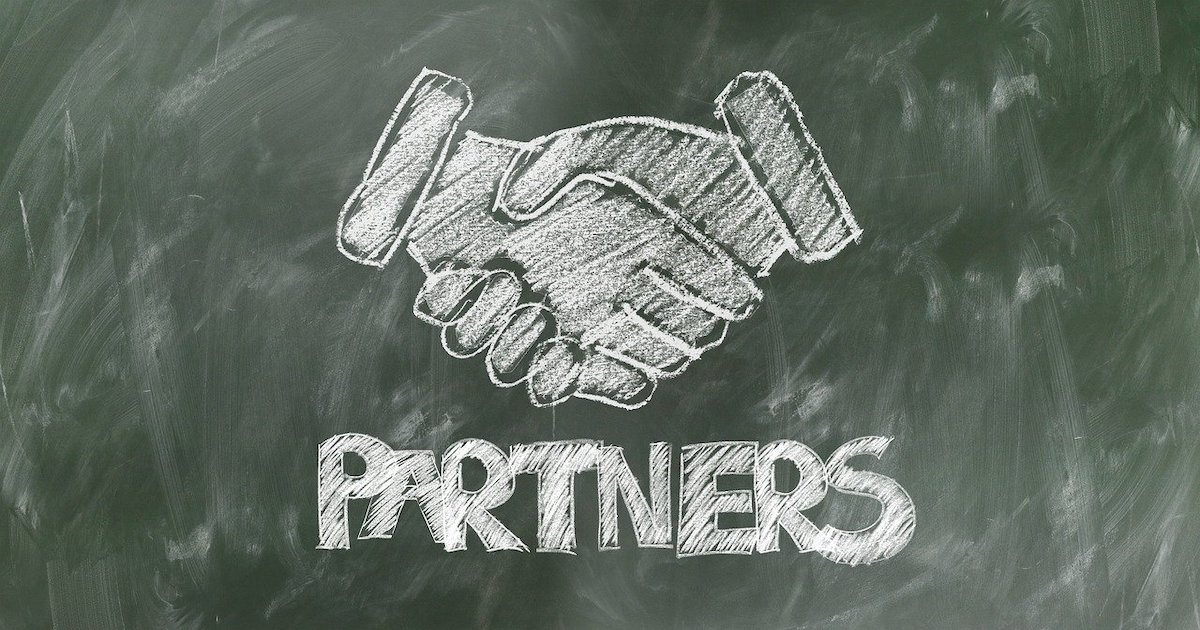 A big part of making the dual golf concept a success is minimizing the chances that disc golfers and traditional golfers will feel at odds. Effective teaching and communication are essential to this.

Suggestions Muise made regarding this topic were to have rules of disc golf etiquette (which closely resemble those of golf) posted so that golf players can also see them, to inform disc golfers about golf norms (e.g., when and how to let others play through, when to cheer on good shots, etc.), and to ensure that staff are informed and positive about disc golf to all visitors.

"Course staff should be well-informed and friendly whenever traditional golfers have questions or concerns about disc golf," Muise said. "In a perfect world, course staff would say this frequently: 'We love having disc golfers here and expect them to demonstrate the same etiquette as all golfers. Disc golf costs us almost nothing to operate. The extra money we make on disc golf goes into golf course maintenance and improvements.'"

Muise also had one other piece of advice in this realm.

"Encourage disc golfers to appreciate that we are not the course's primary customer base," Muise said. "We should expect to be treated with respect and appreciation, of course. But if there's a situation on the course or the clubhouse where it's difficult to know who should defer to whom, we should defer to the traditional golfers."
More Questions? Ask Muise

Of course the best practices mentioned here won't answer every question a person trying to bring disc golf to a golf facility has. If there are things you're still wondering, Muise wanted us to let you know that he's happy to help you if you reach out. 

You can reach Leonard Muise at whirlwinddiscgolf@gmail.com.

Additionally, this is a topic we plan to continue expanding on. If you have any interesting insights into the world of dual golf facilities, contact our editor, Alex Williamson, at alex@udisc.com.


1. Added June 9th, 2020: The recommendations in the "Discourage Cheap Test Runs" section applies specifically to a facility trying to limit investment on a permanent course initially because they want to see if it will be played enough to make upgrades worthwhile. Muise said that running a test event on a temporary disc golf course set up by an experienced designer is an excellent way to show golf facilities disc golf's potential.